Clitinc / Klitink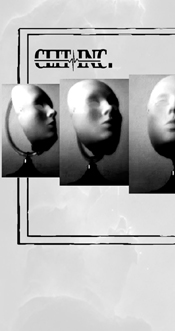 The band started in 2001 as a musick experiment, clitinc / klitink is now best described as a post-psychedelic-punk-philosophy, mixing sounds and visuals with thoughts, theories and total lunacy.
clitinc / klitink consist of the two founders, and with each performance different guest-appearances are invited, if necessary.
where each performance has a different who-does-what in the big-master-plan, no permanent line-up is made.
a performance varies from plain old rock&roll, to a vj-experience with support of noisescapes, a nightly adventure filled with film, psychology and poetry or an art-installment.