Camper Van Beethoven Announces 30th Anniversary Tour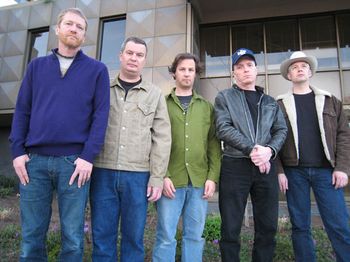 Camper Van Beethoven is back with its first album in nine years, La Costa Perdida, and to celebrate the release, the band is setting out on a month-long tour that will kick off Jan. 18 in Philadelphia.
La Costa Perdida is set for release on Jan. 22.
Take a look at the dates below.
Camper Van Beethoven Winter Tour
January
18 – Philadelphia, Pa. @ World Cafe Live *
19 – New York, N.Y. @ Stage 48 *
20 – Cambridge, Mass. @ The Middle East *
23 – Augusta, Ga. @ Sky City
24 – Athens, Ga. @ 40 Watt
25 – Asheville, N.C. @ The Grey Eagle
26 – Atlanta, Ga. @ The Earl
27 – Charleston, W.V. @ Mountain Stage
February
14 – Minneapolis, Minn. @ Burnsville PAC *
22 – Seattle, Wash. @ Tractor Tavern
23 – Portland, Ore. @ Mississippi Studios
* with Cracker