The Vimic frontman and one-time Korn member gives his own rock kick to the original slow-burner.
The blurry streetlights and bitterly ferocious noise rock of Sidney.
Pentral's foreboding and urgent song and storytelling video decries rainforest destruction.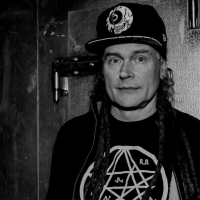 Skinny Puppy co-founder cEvin Key discusses loss, renewal, respect, and his vibrant new album.
San Francisco-based garage rock 'n' roll band Very Paranoia drops raw and raucous LP.
By Jen Dan