Mr. Phylzzz is a noisey post punk, metal infused duo from Chicago that brings the noise on their upcoming album Cancel Club Culture.
Have you ever heard one of those bands that combines a bunch of genre's to flawlessly make great songs? If you haven't meet Baltimore band Brunswick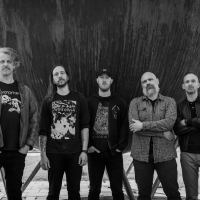 If you can't win by reason
The Dutch Trio Klangstof keeps it weird in their new video for "Truth" as they prepare for their September release "Godspeed To The Freaks"
Venice thrash/punk legends Cycotic Youth have risen from the dead and are set to release new…
By John B.