Renowned independent musician/singer-songwriter (and author, producer, composer, and public speaker on human rights) Alex Henry Foster is perhaps best known as the lead singer of the acclaimed Canadian post-rock band Your Favorite Enemies.
Foster is now returning to the music forum as a solo artist. His debut album, Windows in the Sky, will arrive on May 1st via the label Hopeful Tragedy Records, which he co-owns with Jeff Beaulieu, and Sony Music Entertainment/The Orchard. The LP was recorded in Tangier and Montreal.
Rebel Noise is stoked to host the premiere of the live version of "Summertime Departures," the lead single off of Windows in the Sky, as well as "Sometimes I Dream." They are both powerful tracks off a potent, yet nuanced album that explores suffering and loss, isolation and grief, and ultimately, hope and survival.
The restless and emotive live performance video was recorded at the Montreal International Jazz Festival. Striking lyrics are delivered with heartfelt passion by Foster amid a mesmerizing maelstrom of post-rock/punk sonics.
Foster delves into the meaning of "Summertime Departures," revealing, "The song "Summertime Departures" originated from a series of poems I wrote while living in Tangier. It's about the grief and the love that tangle and become one when facing loss. The lyrics expose the vivid and raw feelings of regrets, pain, confusion, denial, acceptance and redeeming let go I initially tried to hide in several pages of poetry I wrote looking back at my life losses and the ghosts they gave birth to... When I share this live on stage, these combinations are all flickering waves of lights, between dreams and reality. "
As mentioned above, the always-active Foster is a strong human rights advocate. As a public speaker, he's addressed racism and the rise of street gangs (of which he was part of during his teenage years), populism, and extremism. He's teamed up with Amnesty International on many campaigns, in 2004 established the non-profit group Rock N Rights, and started The Hope Project in 2011.
On the performance front, Foster recently announced a European winter tour as Alex Henry Foster & the long shadows, with the equally acclaimed band …And You Will Know Us by the Trail of Dead. The tour kicks off on February 9th and runs through March 11th. Tickets/info: http://alexhenryfoster.com/tour/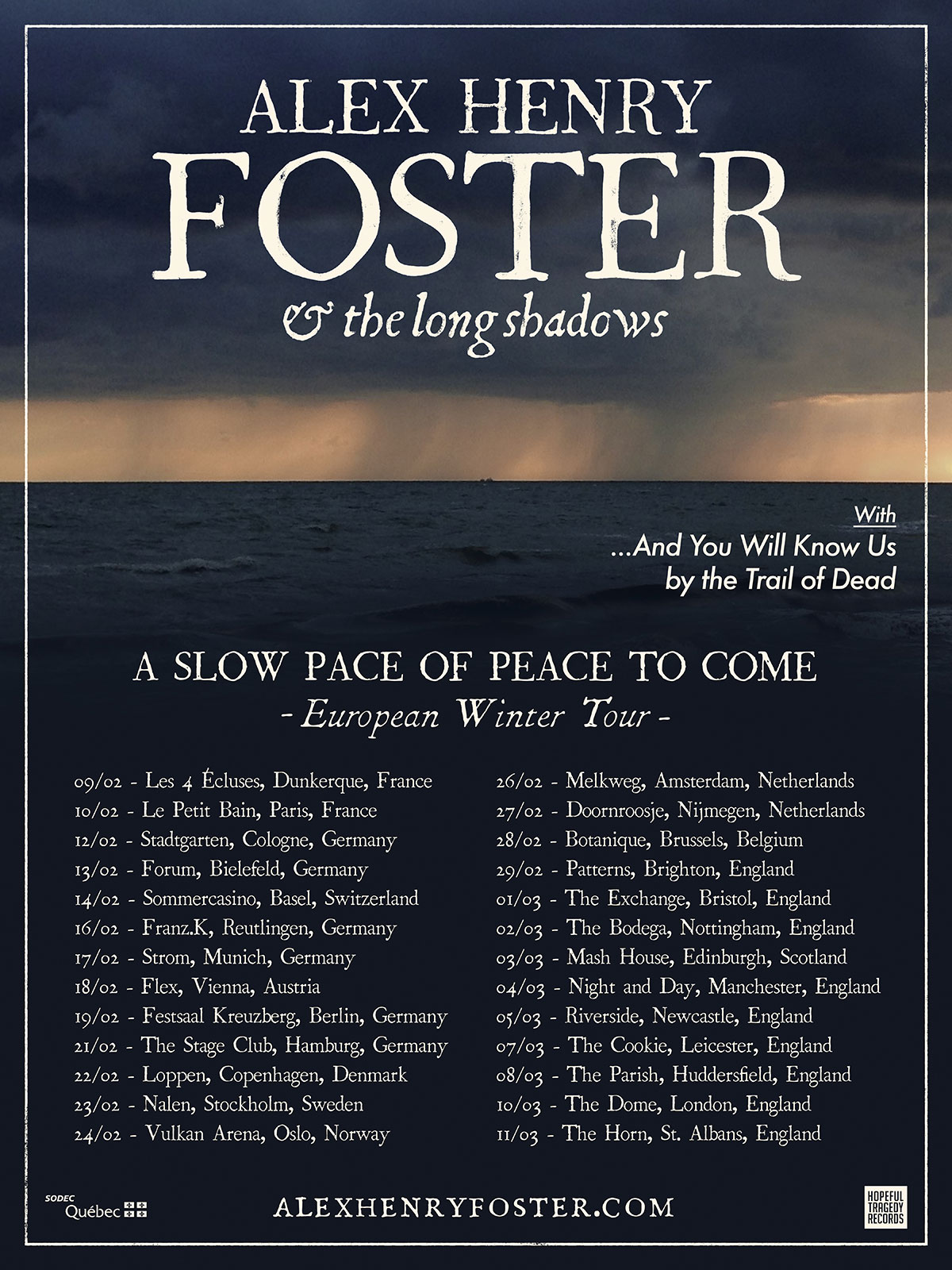 https://www.facebook.com/alexhenryfosterofficial/
https://twitter.com/umitohanasuhito