.....A Pointless Ending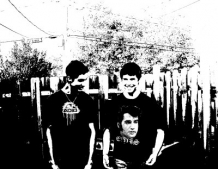 We sound like a bunch of randomness and pointlessness mixed and shaken in a jar. We create our songs just for kicks and for fun even though they come out pretty bad.
Members
Double 'D', 'T' to the 'B'
Touring
Not Yet
Influences
All music, bands, artists, and songs.
Visit Website