Acid Drop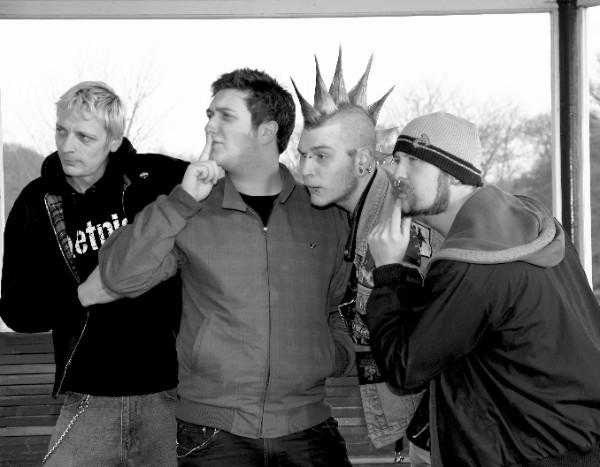 Stiv and Ste started jamming and working on songs with a NoFX/Bad Religion slant in early 2007. We decided to get our bums in gear and after a few false starts Acid Drop was finally formed in September of the same year. Ben and Pete brought in different styles of punk - e.g. Ben brought the folk punk influences of The Street Dogs, Dropkick Murphys, The Briggs etc and Pete just loved to hit things hard and fast.
Since Acid Drop's first gig @ the legendary 1 in 12 Club, Bradford (supporting The Inner Terrestrials) Acid Drop have clawed away non-stop at the local punk scene.
2009 saw Acid Drop playing with bands such as Citizen Fish, Middle Finger Salute, Stuntface, Sham 69, Rat City Riot, Rentokil, Lawnmower Deth, The Voodoo Glow Skulls and Sonic Boom Six.
2009 also saw Acid Drop opening the Tuborg stage at The Download Festival (ex monsters of rock) @ Donington Park on Saturday 13th June and an appearance at the Rebellion Festival in Blackpool.
2010 Acid Drop will release their debut album and hatch their evil plan to take over the world. Mwaaa ha ha ha haaaa.
Members
Ben Hannah - Vox/Guitars
Ste Palfreyman - Guitars/Backing Vox
Stiv Boulton - Bass/Backing Vox
Pete Barker - Drums
Stash - Trumpet
Location
Leeds, England
Touring
National
Years Active
2007 - present
Influences
NOFX, The Briggs, Bad Religion, Flogging Molly, Gaslight Anthem,The Slackers, Street Dogs
Email
Visit Website