Broken Bottles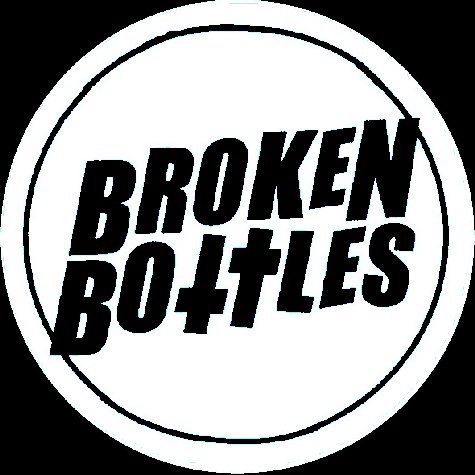 For anyone that has been cringing at contemporary jock-fronted Orange County punk and those who miss punk's original danger and sincere cutthroat quality can now rejoice. Broken Bottles luckily fill the gap like a stormfront covering the boring blue sky, recalling the more intense, moody days of punk rock where bands like TSOL, Social Distortion (pre-sober cowboy era), and Shattered Faith once reigned, when eyeliner was just as much part of the uniform as your combat boots and you and your friends went grave-robbing for kicks.
Telling true tales of radioactive youth and the broken homes in which they were raised, The Bottles have successfully created a goosebump-raising soundtrack for this generation's bad seed teens, as well as aging punk rockers that have been looking on in admiration at The Bottles, who have pulled off a sound they've all been trying to recapture for years.
Singer/guitarist/main-songwriter Jes "The Mess" is nothing short of a greasy schizoid genius, sneering disturbing melodies over him and rhythm guitarist Darren Sullivan's huge yet gritty riffs, caught somewhere between nuclear meltdown surf music and thick, bulldozing Marshall-stack tones. Jesse's brother Travis bass dogfights with Drew's undeniably diligent drumming, all resulting in a sound that couldn't have been more perfectly timed.
Sharing stages with such diverse acts as drunken punk idols The Stitches to the radio-friendly mall punk of American Hi-Fi, The Bottles presence is welcomed either way if not fanatically demanded, as they possess the sought after knack of writing from the dark, sick side of suburbia but making it so damn catchy and inviting in the process.
www.brokenbottles.com
Members
Jes the Mess, Travis Rich, Darren Sullivan, Drew Rowlett
Location
Orange County, California, USA
Touring
International
Years Active
1999
Email
Visit Website