Cosmic Creeps, The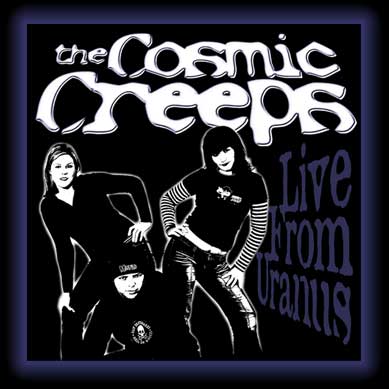 We've all been in several bands since the 90's and felt it was time to play just to play. We were tried of all the politics and attitudes. So here's a big middle finger to all the pay2plays and rock stars!!!
Members
One Dude And Two Hot Chicks
Location
Riverside, California, USA
Touring
Not Yet
Years Active
2003
Influences
DK, Misfits, X, Cramps, Sd, Pixies, Ramones, Suicidal, Pistols, Clash, Anything That Sounds Cool, Not Cheesy...
Email
Visit Website