Dead Rabinz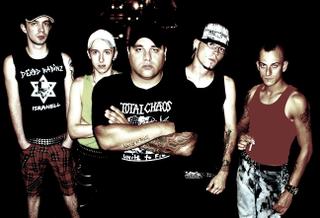 Dead Rabinz is the leading hc-punk band in Israel.
The band released their first album "Israhell" in 2007 and now working on a second album "Resistance".
The band will go on a Russian tour in winter 2009 and on a Europian tour in summer 2009.
Members
Tolsti - Vocals Max - Guitar & Back Vocals Vova - Solo Guitar Arkadiy - Bass Guitar Dima - Drums
Location
Tel Aviv, Israel
Touring
International
Years Active
2000
Influences
The Casualties, The Unseen, The Restarts, Dead Kennedys, Purgen and more...
Email
Visit Website