Elegant Bastards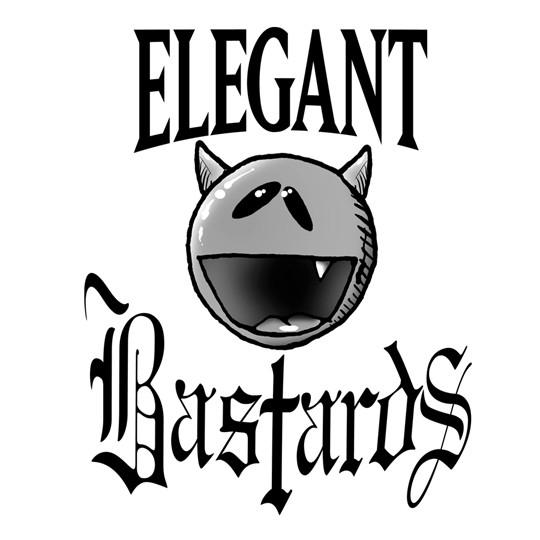 ELEGANT BASTARDS was formed in the winter of 2002. Though E.B. has gone through various line up changes, the band has always been there rearing its head in the local music scene to prove "YOU CAN'T KILL US"! The current line up has been in existence for almost two years now, with founding member, Gypsy Blak (on vocals), Bryan Gage (on guitar; and who also played in The Midnight Deathtrap Quartet and The Johnny Satanseed Express), Jukin (bassist; formerly of SIK), and Blue (drummer; formerly of SIK; has also lent drumming to bands such as Christian Death and Kommunity FK). The band is tighter and more powerful now than it has ever been.
As of April 2009, the line up has made slight changes, the first time in a few years, with Gage leavign the band, Jukin is now playing Guitar, & bass Duties have been taken over by Nurse Nancy Hearse Dementia from PENIS ENVY & we added a rythym guitar play/ key board player, Rick C. from CATASTROPHIE TEORY.
They have gone past the "Punk" genre, past the "Metal" and "Death Rock" genre, and are proving themselves as a band that is not to be reckoned with , and a band that will stop at nothing to get what it wants.
The currently have there newest C.D. "The Bastard years 2003-2007" available from Lulu.com available for sale , & are also working on a remix E.P. "Catastrophe Theory vs ELEGANT BASTARDS"
with songs ranging from love and sex, to death, with a brutal, honest sense of humor. Elegant Bastards will always prove one thing:
YOU WILL BE ENTERTAINED!
ELEGANT BASTARDS DISCOGRAPHY:
THE MAKING OF A BASTARD; Demo; 2003
9 song demo 2004
Razorblade Kisses/Nosferatu; Live Tracks; MP3 Format; 2005
THRILL KILLER; Full Length; Due Out December 2006
THE BASTARD YEARS : 2003-2007
2008 through Lulu .com
CATASTROPHE THEORY VS ELEGANT BASTARDS: Coming soon
Members
Gypsy BLak: Vocals Jukin:Guitar Nurse Hearse Nancy Dementia: Bass Blue: Drums Rick C.: Rhythm Guitar/keys
Location
Hollywood, California, USA
Touring
Regional
Years Active
2002
Influences
Misfits, the damned, TSOL, Alice Cooper, 45 Grave, Christian Death, Danzig, Samhain, Dir EN Grey, Dead Kennedys, Ramones, John Waters movies, George Romero, Iggy Pop, Murder Dolls, Wednesday 13, Minor Threat, Black Flag, Rollins,
Email
Visit Website