Nadaquehacer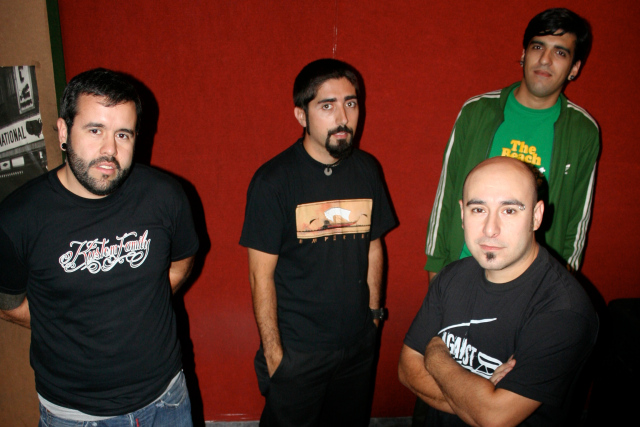 Pioneers of the genre in Uruguay and South America, their music merges styles and musical resources from bands such as Bad Religion, No Use For A Name, Rise Against, Strung Out and Lagwagon among others. This, following a line of serious lyrics and hardcore melodic music.
Their songs display inventiveness and creativity in music and arrangements, coexisting there: their traditional essence, originality and innovation.
Motivated by the acceptance and support of their people, and fortified on ther new formation, they continue progressing in the Montevideo scene, with several shows.
For 2006 they are dedicating their time to work on their new songs, and playing them live. All of this thinking of the possibility to release a new record.
Check: www.nadaquehacer.net
Members
Martin - drums, Julio - guitar, Hector - guitar, Sapo - bass guitar & voice
Location
Montevideo, Uruguay, South America
Touring
Regional
Years Active
1994
Influences
Ramones, Bad Religion, No Fun at All, LagWagon, Millencolin, Strung Out, Pennywise, No Use For a Name, Rise Against
Email
Visit Website