Just because Social Distortion hasn't released an album in 8 years doesn't mean Mike Ness rested on his laurels enjoying the spoils of punk rock success. In that time, Ness released two solo albums and sold out countless shows at the House of Blues in LA and Anaheim. And who could forget the loss of his lifelong friend and SD guitarist, Dennis Dannell? Also, Ness bought a farm with his family in Northern CA, where he cuts fields with his rebuilt '74 Massey Ferguson tractor, which he calls another form of therapy. And if you just can't get enough of Ness' sick boy style, he just opened up his very own kustom shop to work on vintage bikes and hot rods, Black Kat Kustoms.
So for those who have complained SD was taking too long to put out a new album, stop it already. Think of it this way, Ness spent the last 8 years soaking up experience for the long awaited "Sex, Love and Rock and Roll" album, and they've recently set out on a U.S. tour in support of all the fresh new tracks. An added attraction to the tour is Rancid's Matt Freeman, replacing John Maurer on bass. The tour will surely stop in a town near you, so get ready. Rebel Noise was fortunate enough to fire off some questions to Ness via e-mail and here's what he said.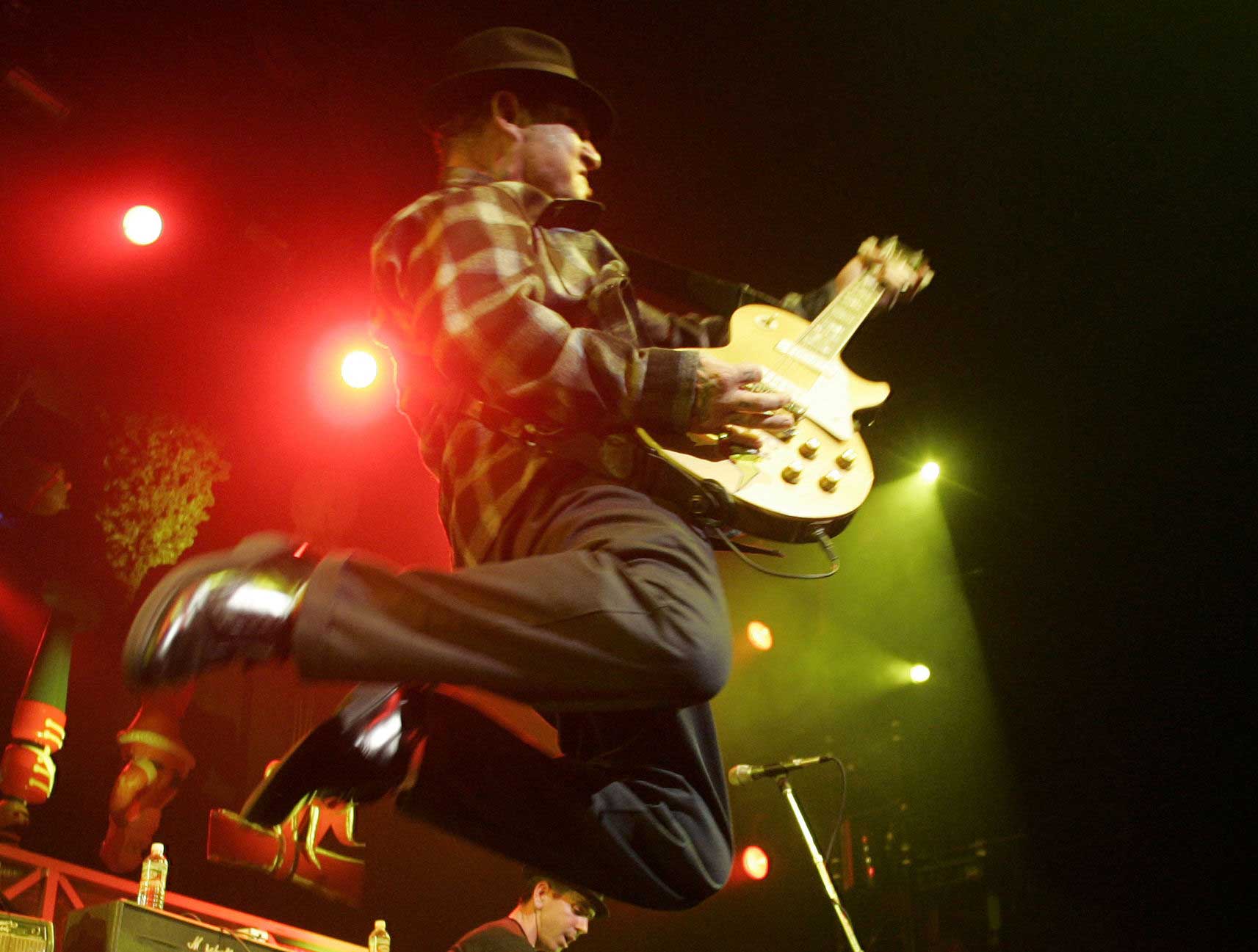 RN: Surely, every song on the new album has significant meaning for you. Could you mention a song that is particularly special and give us the history behind it?
Mike Ness: 'Don't Take Me For Granted.' I wrote this song 3 days after Dennis died.

RN: Although Social D's last studio album was released 8 years ago, you've stayed busy with the Mike Ness band through the end of the millennium. Do you plan to release more solo work?
Mike Ness: Yes.

RN: Each time SD plays Los Angeles or Orange County, it's a homecoming for the band, usually with multiple sold out shows. Are there any other cities or countries that seem special to you when on tour?
Mike Ness: Each tour and show is different. Our fans are very passionate everywhere we go so it's hard to single out a certain city.

RN: Your "sick boy" style - with tattoos, wife beaters, slicked back hair, Dickies work wear, hot rods, and motorcycles - has influenced a generation of punk rock kids, does it bother you that the "sick boy" style is ubiquitous in the scene?
Mike Ness: I have not even noticed.

RN: SD has had legendary punk rock legends come and go - particularly Chuck Biscuits - with Matt Freeman jumping on board (a legend in his own right), has it changed the dynamics of the rhythm section? Have you noticed Matt as a bass player of SD adding something particular to SD's music?
Mike Ness: Yes, he's a real player. He understands roots music and its importance in playing with a band.

RN: Can you give us a breakdown of the equipment you use - guitars and amps, particularly which Les Paul is your favorite one?
Mike Ness: Fender Bassman head modified by Fred Taccone, 2 4x12 Marshall cabs and a 1975 Gibson Les Paul Deluxe Goldtop Guitar.

RN: Have you passed the punk rock torch onto your sons by teaching them how to play guitar?
Mike Ness: Definitely. They are getting better training than I got. They will learn jazz and blues first.