Body Count recently announced the March 6 release of their seventh album, Carnivore on Century Media Records. Kicking things off with a video for the title track showcasing the song with animation that highlights the album artwork.
The album cover, and animated visualizer, were created by Polish artist Zbigniew M. Bielak, who has also created illustrations to for Ghost, Mayhem, and Deicide. The Carnivore album artwork features an intricate map, and homage, to Body Count's hometown of Los Angeles.
Additional information, and album pre-orders, will be released on Jan. 10.
Body Count trek to Europe this Summer, with a number of festival and headlining dates already confirmed.
June 19 Clisson, France Hellfest
June 21 Dessel, Belgium Graspop Festival
June 22 Esch Alzette, Luxembourg Rockhal
June 23 Tilburg, Netherlands 013
June 24 Berlin, Germany Tempodrom
June 26 Verona, Italy Rock The Castle Festival
June 27 Vienna, Austria Arena Vienna
June 27 Prague, Czech Republic Roxy
June 29 Oberhausen, Germany Turbinehalle
July 1 Munich, Germany Tollwood Festival
July 2 Zurich, Switzerland Komplex 457
July 3 Belfort, France, July 3 Eurockeenes De Belfort Festival
July 4 Saint Claire, France Beauregard Festival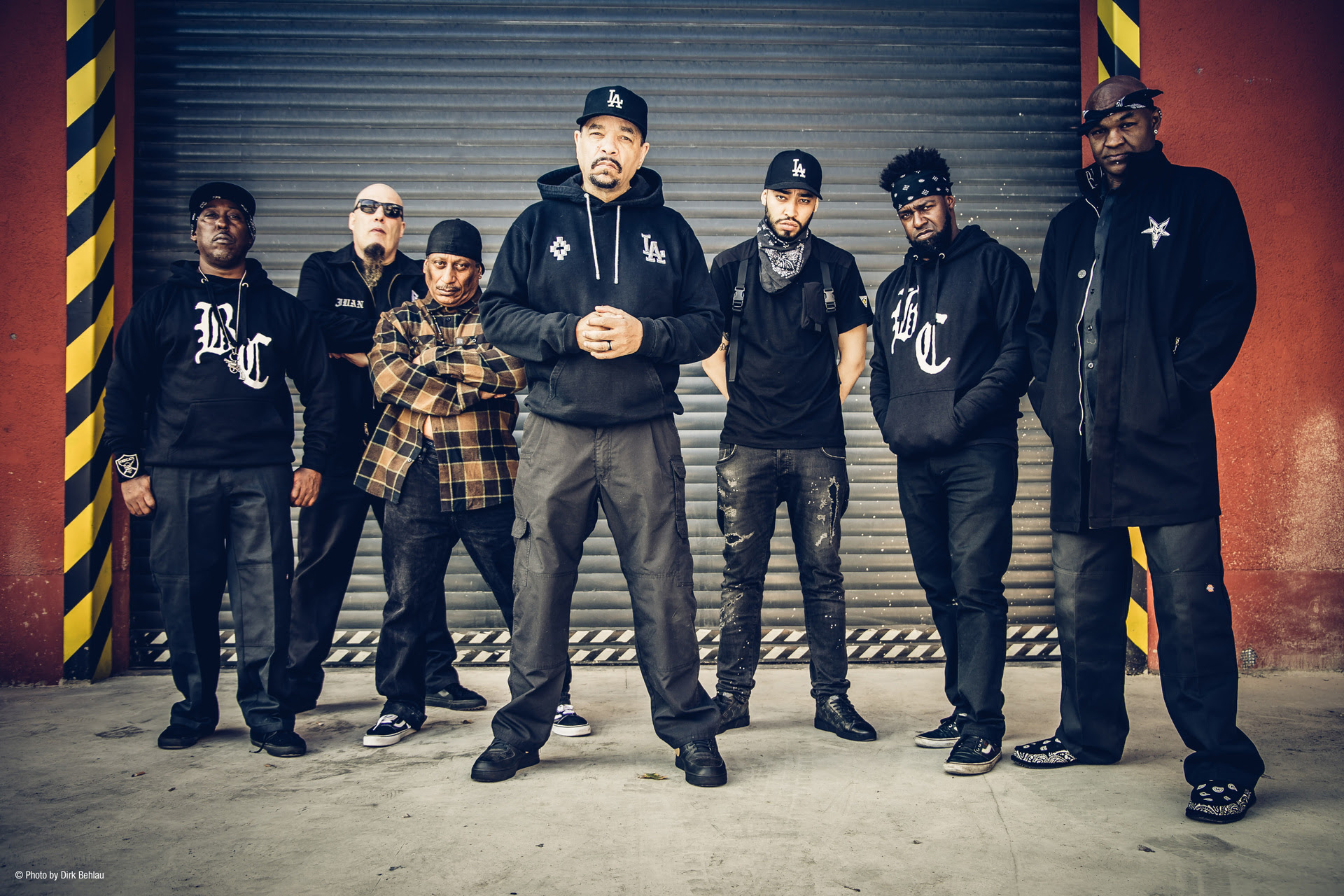 Body Count is Ice T (vocals), Ernie C. (guitar/backing vocals), Juan Garcia (guitar/backing vocals), Vincent Price (bass/backing vocals), Ill Will (drums) and Sean E. Sean (samples/backing vocals). The band, founded in 1990 by Ice T and Ernie C., made their live debut at the inaugural Lollapalooza tour (1991) and released their controversial, RIAA gold-certified self-titled debut the following year. Over the outfit's nearly 30 year history they have sold 1 million albums and released six studio albums: Bloodlust (2017), Manslaughter (2014), Murder 4 Hire (2006), Violent Demise: The Last Days (1997), Born Dead (1994) and Body Count (1992).