New kids on the record label block, Wilbur & Moore Records, have entered the indie scene with a collection of Jeffrey Lewis songs reimagined by 15 unique artists; Sea Creatures Stared at Us and We Stared Back at Them.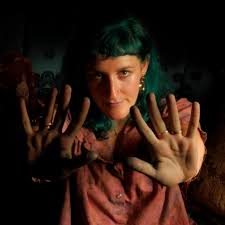 This collection contains contributions by acts from around the globe, including the New York based songwriter Oropendola, Teenage Tom Petties from Derby UK, and Moon Moon Moon from The Netherlands. While most songs are in the original English, a special mention should go to the Frisian rendition of Roll Bus Roll, recorded by ZEA (Arnold de Boer from The Ex).
To make things even a little better, any profits from the release will be donated to Picture the Homeless, an New York organization founded and led by homeless people, dedicating their efforts towards social justice on issues like housing and police violence. The cause was chosen by Jeffrey Lewis.
Wilbur & Moore Records saw the light in early 2022, as a collaboration between Joep (musician based in the Netherlands) and Bas (illustrator based in Australia). The label's main focus will be on supporting new or small acts find their way forward and get their talents heard.