...But Not Forgotten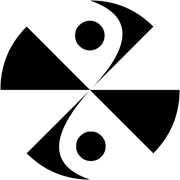 ...But Not Forgotten is a five-piece, female-fronted band hailing from Northern NJ. The band's influences range from Punk, Metal, Nu-Metal, and Emo. In essence …But Not Forgotten delivers an aggressive sound with powerful vocals, angry lyrics, and heavy riffs while simultaneously keeping a melodic element to the sound.
The band debuted in 2004 and has performed at several venues in NYC, NJ, and PA. It wasn't long before Concerts East discovered the group and selected them to open up for Kittie, Otep and Crisis at the Starland Ballroom in October of 2004. The group's Starland Ballroom debut was a success. Receiving an energetic and favorable reaction from the crowd …But Not Forgotten was asked to return to the Starland Ballroom in February 2005 to open for Otep, Candiria, and American Headcharge. The group has also been featured on 89.5 WSOU's "No Man's Land" – a weekly radio show that spins female-fronted artists.
…But Not Forgotten has performed at various, well-known venues such as Don Hill's (NYC), CBGB's (NYC), The Knitting Factory (NYC), Acme Underground (NYC), The Five Spot (Philly), The Northstar Bar (Philly), Connections (NJ), Bloomfield Ave Café (NJ), Hamilton St (NJ) and of course the aforementioned Starland Ballroom (NJ) to name a few. The group's work ethic, talent, and goal-oriented efforts have them poised for continued success.
Members
Vanessa Diaz -Lead Vocals Elo Hernandez -Bass/Backing Vocals Eddie Barrios -Lead Guitar Alfred Soler -Drums and Percussion Elias Arroyo -Rhythm Guitar
Location
WNY, New Jersey, USA
Touring
Regional
Years Active
2004
Influences
Avenged Sevenfold, My ChemicalRomance, Static Lullaby, Ill Nino, Otep, System Of A Down, Misfits, Suicidal Tendencies, Mr Bungle, Descnendents, Atreyu, From Autumn To Ashes, Funeral For a Friend and more.
Email
Visit Website