Toxic Virgin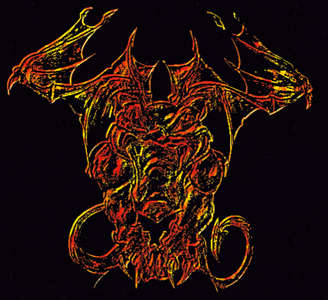 Toxic Virgin stand for pure rock music, boundless energy, catchy refrains and acclaimed live gigs. In short: hard'n heavy music which is a lot of fun and covers the whole range of heavy rock.
Toxic Virgin have been together since 1995 and published four CDs (Love Rocket EP 1999 , Toxic Virgin CD 2000 , Circle of Power CD 2001 , Sulphur CD 2004) which received excellent reviews in musical publications and were highly acclaimed all over the world.
Some of their songs also appeared on Compilation CD's in France,Lithuania and the U.S.A
The live concerts of the five musicians from Krefeld, Germany, ( f.e. together with DORO PESCH and BONFIRE ) attract and convince audiences nationwide and even abroad. Such qualities as a live-band also granted them their twice repeated participation in the finals of the German Rock Musicians Awards.Toxic Virgin embody a lifestyle and not a short-lived fashion.
Members
Markus Litsch, Vocals, Carlo Bertini, Guitar, Dirk Reiners, Guitar, Klaus Peltzer, Bass, Frank Ecke, Drums
Location
Krefeld, Germany
Touring
International
Years Active
1995
Influences
Saxon, Judas Priest, Dio, AC/DC
Email
Visit Website