Bitter Hearts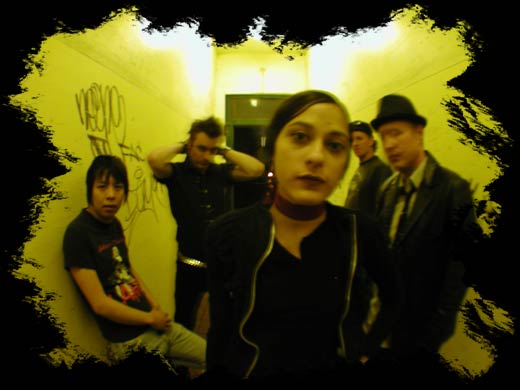 Formed in late 2002 from the ashes of New Jersey's
punk legends "The Bristles" (Beer City Records), the Bitter Hearts have quickly become one of the east coast's premier rock and roll acts. In an age where bands are merely "assembled" by record executives and shoved down the throats of the unsuspecting consumer, the Bitter Hearts come as a breath of fresh air to the already stagnant rock scene.
Just listen to their debut EP, "Pick up the Pieces", on Pogo stick records. They combine the honesty of early rock and roll with the attitude and grit of the late '70's New York punk scene. The Bitter Hearts debut full length is set for release in 2004, and will be followed by a domestic and world tour. The Bitter Hearts can be seen across their home state of New Jersey where they attract everyone from adolescent punk rockers to thirty somethings unwilling to conform to the "adult contemporary" scene. But trendsters be where- The Bitter Hearts are not for the faint of heart, or ears for that matter. So leave your retro 80's track jacket at home and come prepared to rock.
Members
Chip: Bass, Sean: Guitar, Joe: Guitar, Vanessa: vocals, Paul: Drums
Location
New Jersey, USA
Touring
Regional
Years Active
2002
Influences
Too many bands to name but basically a mix of 70's and 80's punk, 50's and 60's rock & roll, as well as a lot of old reggae and irish folk music.
Email
Visit Website