"I 've been making music for the past twenty years," Half Pint tells me from his seat at Skunk Records' Long Beach headquarters. Half Pint has long dreads and looks younger than his years. His eyes light up when he talks, and he speaks in a warm, gentle voice.
Like any real reggae legend, Half Pint comes from Jamaica, of course. "I'm from Kingston, Jamaica," Half Pint continues from his chair. "Basically, I'm out (of Jamaica) more than half the year. You might catch me in Jamaica two or three months out of the twelve. But I'm still a citizen of Jamaica, yah. I can say for one, Jamaica is a great place nature-wise, but economically, (Jamaica) can be uncomfortable."
Half Pint has performed with most of reggae's top artists, including Sly and Robbie, Steel Pulse, and Marcia Griffiths. His "master blaster" single, "Greetings," was a worldwide smash when it was first released in 1986. For years, Americans have been exposed to Half Pint's music through the famous bands who have covered his songs. "Jimmy Cliff came back to Jamaica, and he told me that the Rolling Stones wanted to re-record one of my tracks, 'Winsome,'" Half Pint remembers, eyes dancing. "I'm cool with the way (the Rolling Stones) did it. It sounds nice to me. I gained mileage (made a lot of money) as a songwriter."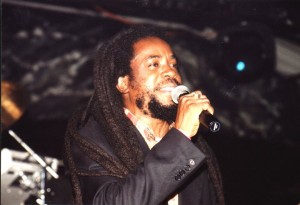 Sublime is another supergroup that Half Pint has helped strike musical gold. Half Pint's "Loving," in fact, provided the chorus and melody for Sublime's 1996 hit, "What I Got.""I never met him (late Sublime singer Brad Nowell)," Half Pint says, smiling. "But I feel him musically and spiritually. So, it's like I know him, yah. (Even though Nowell changed the lyrics), I can still identify the hook-line 'loving is what I got,' and it makes sense (as the chorus)."
The success of "What I Got" has since led Half Pint to the Long Beach offices of Skunk Records. Skunk recently released a Half Pint greatest hits album, "Recollection," and put the singer on the "Right Back Tour" with the Long Beach Dub Allstars. Half Pint and LBDAS also recorded a song together called "Pass It On."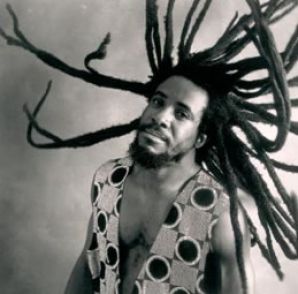 Even though his real name is Lindon Roberts, the Jamaican vocalist has been known as Half Pint for most of his life. "I got that nickname when I was five or six years old," Half Pint explains to me, slowly rising from his seat. "I guess I was small in figure at the time, yah. The nickname just stuck, you know?"
The diminutive singer stands up, laughing. It is now obvious how he got the nickname. Half Pint has proven his point.