Unfortunately, the good times did not last long for Secret Hate the first time around. The band recorded a lone EP, Vegetables Dancing, on Mike Watt's New Alliance Records label in 1983. They broke up soon after.
"We disintegrated," Davis explains. "Kevin and Rick got into drugs pretty bad. Gigs became really weird because of all the fighting [in the audience]. As soon as we would show up, there would be a brawl. I got sick of it. Then, Reggie was murdered…"
Even years later, the surviving members of Secret Hate find it difficult to talk about the death of the group's original guitarist, Reggie Rector.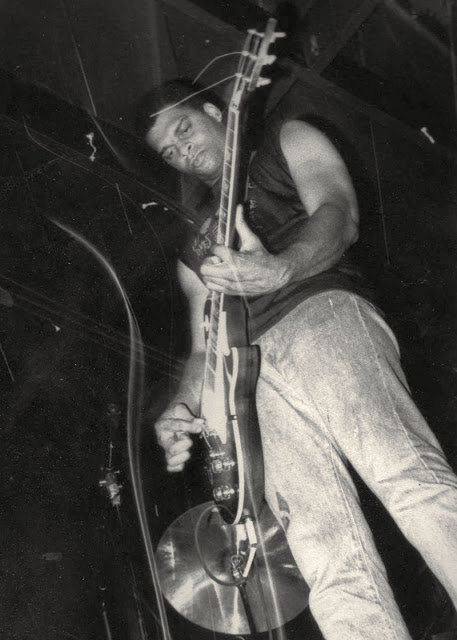 "Reggie was murdered in downtown Long Beach," says Davis. "I don't know exactly why. I'm uncomfortable [discussing what happened to him], and I won't go into all the gory details.""We loved Reggie. He was part of the family," Selga remembers, speaking softly. "[Although] me and Kevin were all fucked-up on drugs, we somehow came out of it. We were the lucky ones, and Reggie was a victim. I'm not admitting [drugs] were directly why he was murdered, but… Reggie was an unbelievable guitarist. He contributed a lot. And that's about it."
Thirteen years passed, and Secret Hate drifted into memory. However, in 1996, Sublime recorded a cover version of Secret Hate's "The Ballad of Johnny Butt." Sublime's self-titled album, carrying Secret Hate's old song, sold millions. A year later, Secret Hate reformed with two new members."We have a lot of fun together, and that's the most important thing," says new guitarist Bob Schaeffer, who also just finished recording a solo album. "I saw one of [the reformed Secret Hate's] first shows down in Salsipuedes, Mexico, and I thought that I could fit in. So, I came and rehearsed with them once, and it was really cool. We started writing songs [right away]."
Does taking Reggie Rector's place intimidate Schaeffer? If it does, he's not letting on. Schaeffer remains unaffected by Secret Hate's past.
"The thing I have tried to avoid, as part of being in this band, is the issue of past Secret Hate [history]," Schaeffer points out. "I don't really care about that 'old school' junk. That's whatever it was. It's not what's [going on] now. I think we're making music that is contemporary and sounds good in any time setting.""We played all of our new record, Pop Cult Vomit, in sequence, at our last show," Selga says. "But we still love to play all the old songs. There are people from the old days who want to hear the old songs, and [the old songs] are what we're going to give them."
While most of the old songs are about being young and disillusioned, a lot of the new ones are about love in one way or another. Pop Cult Vomit brings a new sophistication to Secret Hate.
"Pop Cult Vomit is more complicated than Vegetables Dancing," Davis comments. "We did Vegetables Dancing as fast as we could because we didn't have much money, and it was our first time in the studio. [Vegetables Dancing] sounds good in its own right, too. [Pop Cult Vomit] reflects what we've been through [since Vegetables Dancing]. [We write about] what bothers us the most and what inspires us the most, and love keeps popping up.""We like love," Selga continues. "Everybody has been in love. One song has 'love is the devil' as its chorus. The next song talks about how love can be a sexual thing that happens in one night. Another song is about resentment and good love gone bad. And another one is a gushy, meet-you-for-the-first-time love song. We covered everything as far as love goes. We just started writing, and that's the stuff that came out. We couldn't stop it."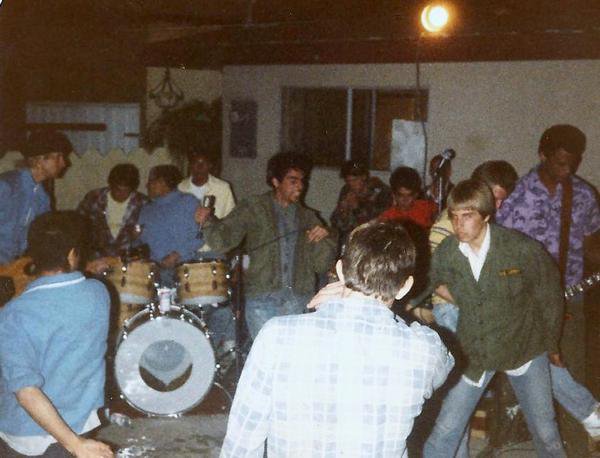 The members of Secret Hate may now write love songs, but to them, it is still punk rock.
"I don't know if we're still a punk band. I don't know what we are," Davis says. "If you play Pop Cult Vomit and then you listen to Black Flag, you wouldn't call Secret Hate punk rock. But Black Flag is who we [started out] with. Play whatever you want and leave labels for everybody else to decide. Those are the rules I go by.""Punk rock is mainstream right now, and that's really funny," Selga adds. "We've always done whatever we wanted because we don't want to be like everybody else. Punk rock is supposed to be about playing what everybody else isn't playing. It's all about breaking the rules."
This interview first appeared in Mean Street Magazine (May, 2000). Please check out www.meanstreet.com.