I recently had the pleasure of interviewing an up-and-coming 5 piece rock band from London called The Dark Light for Rebel Noise music blog. The band, formed of musicians from a multinational background, gave me some frank and honest answers to in-depth questions on topics like mental health, the future of live music venues and the tragic death of Scott Hutchinson of Frightened Rabbit.
I'm very intrigued by your choice of band name with darkness and light being mentioned in a singular term rather than plural. As light is predominantly thought of as positive or illuminating, can you elaborate on the thought process behind what you chose to call yourselves?
We're glad you're intrigued! It took us a good while to choose a name we could all agree on because we were all too aware that a good or bad one could have a significant influence on our careers. The five of us spent hours thinking on various words and phrases until it just suddenly clicked once we saw The Dark Light written down. The message seemed right! Of course, there isn't a straightforward answer as to what dark and light are when they're together because it only exists in principle. The two, when combined, are called Eigengrau which means the colour the human eye sees in perfect darkness. Basically, your eyes are open, while there's nothing to see, but you see nothing.
The artists you credit yourselves as being influenced by, like the Stooges and Stones, are mostly legendary rock artists from decades past. Apart from yourselves, of course, who do you think new bands should be looking to emulate from the current music scene?
Black Rebel Motorcycle Club, Jack White (in all his various forms!), Primal Scream and the Pixies are the main ones that spring to mind. The list is too long to write down! It may sound like we haven't picked many current artists, but we certainly appreciate them. The band believes that genuine Rock 'n' Roll is a difficult thing to get right these days as the term is banded around a lot. Maybe this is why people still want to see the Stones so much? They certainly encapsulate our definition of the genre
A lot of young people have gotten into music on the back of listening to legends like Hendrix, Bowie and Cobain. I think that there is a perception in today's society that life is all about living hard and thinking about the consequences later. What are your thoughts on the great talents we've lost to things like the 27's club and health problems brought on by unhealthy habits? Only in the last few days another musician has tragically lost his life and yet there seems to be very little resources available to counsel people on the dangers of addiction/mental health issues which seem to be common among creative people. Thoughts?
This came up the other day in conversation with our manager, Carrie. As cliché as it sounds, we believe talking about it is one of the biggest difficulties in itself. The band feels that music can reflect society, relationships and the struggles therein so we support the notion that it's ok not to be ok. Being a young person in 2018 is more difficult than it has ever been with unique challenges that no other generation has had to face. Honestly, if you feel like you're struggling, please talk to someone about it.
To answer your question, it deeply saddens us that we keep losing incredible musicians to their lifestyle choices.
If we could do something a bit outside of the box here, our singer knows someone who knew Scott Hutchison of Frightened Rabbit. She used to tell Gerard stories about how he often helped her through difficult times.
This was the last photo he ever sent to her and she has given us permission to offer it up for inspiration.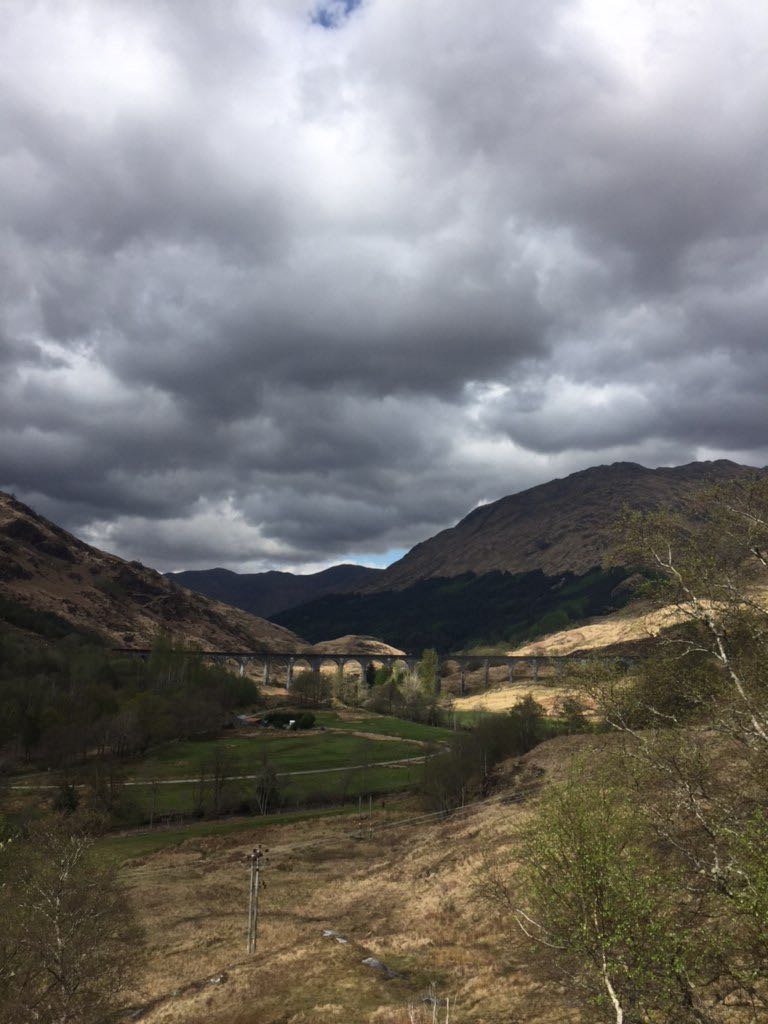 It doesn't matter what gives you strength, in this life, we just hope no one has to struggle through it alone.
The Dark Light's debut album is available to stream on Soundcloud and Spotify, which are sites that either provide music for free or on a subscription basis, do you think the age of the physical paid-for purchase is coming to an end?
Hope not! You can also buy our album! We joke, but consumers want to get their music in different ways now. The important thing is that people get to hear the messages in our music and not be dictated to by old men in suits. Vinyl sales have been growing in the last few years, proving that it's still fashionable to have something personal in your hands once you've bought it, so a balance will surely be found one day? Hopefully, digital and streaming systems won't end the physical element of owning your own piece of musical history.
A lot of live music venues, who give bands such as yourselves the platform to hone their craft, are starting to disappear from the high street. What do you feel should be done to halt this decline? Government investment? Rent restrictions on public performance establishments? A limit to gentrification?
Totally agree with the ideas you mention here! Popping out to see a live band somewhere locally is becoming impossible. It feels like we need a musical revolution! Rent restrictions for art would be lovely, wouldn't they? Maybe investment from the government into venues themselves to alleviate rents would work? Not the venues begging for money, but allowing music to thrive without worrying about the bills each month. The Dark Light doesn't want a chain of venues either because we believe individuality shouldn't be lost in music. That also goes for the characters that support it in other ways.
A lot of your debut album, Keep Off The Grass, has an anthemic sound which I think wouldn't sound out of place being performed in a large arena. What live venues would you most like to play and why?
The Dark Light is taking that as a compliment! As a band, we are aiming to be heard in those exact venues. Obviously! We want the amazing acoustics that goes with them. If we're talking global domination, the venues might be varied as we have a Liverpudlian, Southerner, two Italians and a German in the band. Try getting us to agree on the world's best venues!! For now, we're in London so how good would The Dark Light at Wembley sound?
The music you've released sounds very well produced, which is fascinating with one of your band members being credited in your bio, but what made you decide to work with Shuta Shinoda? They have previously worked with Ghostpoet (lyrical poetry) and Hot Chip (a laid-back electro act) who belong to genres I wouldn't associate with the stadium-rock vibe I got from your album. Please can you give an insight into your reasoning?
What nobody knows is that there is a little bit of history between us and Shuta. A few years ago, our guitarist, Marco, threw together a couple of raw demos with him and noticed how he let him find his own sound. A fantastic producer works with you… they don't dictate! The band wanted their personality to be prominent in the mix and he allowed us that vision. Another secret about Shuta is the guy could probably mix any genre! Any artist! He already had a love for Rock 'n' Roll before we collaborated so we knew we spoke the same language. Together, we had a fantastic time at Hackney Road Studios.
If your album remains free for public consumption, limiting the chances of physical financial remuneration, what would have to happen to your band for you to achieve your targets for Keep Off The Grass? I know that money is not always a motivation, but it is something that can be reinvested into things like increased studio time, better quality of equipment and potentially becoming full-time artists. Thoughts?
Sure, if the money comes raining in, we'd be pleased, but life doesn't always work out like that! The band is reinvesting every penny they get right now. See us live and you'll understand that Rock 'n' Roll music can be magic! We're on lots of radio stations up and down the country and we couldn't be happier knowing that.
What would you like to achieve in the next twelve months?
The Dark Light would like to get back in the studio to work on new material, play festivals whenever our schedule allows, and get as many people as possible to discover us. The band has a few shows in London, but is looking forward to connecting with more fans outside the capital once our latest tour dates are announced.
What memory have you most treasured in your journey from band conception to your debut release?
There have been moments in writing the album that felt amazing, gigs that have been rocking, and we have loved recording. Mostly, though, we enjoy that feeling when we get together and play a new song in our rehearsal space. That moment when it finally clicks and the hairs on the back of your neck stand up… it really is something else!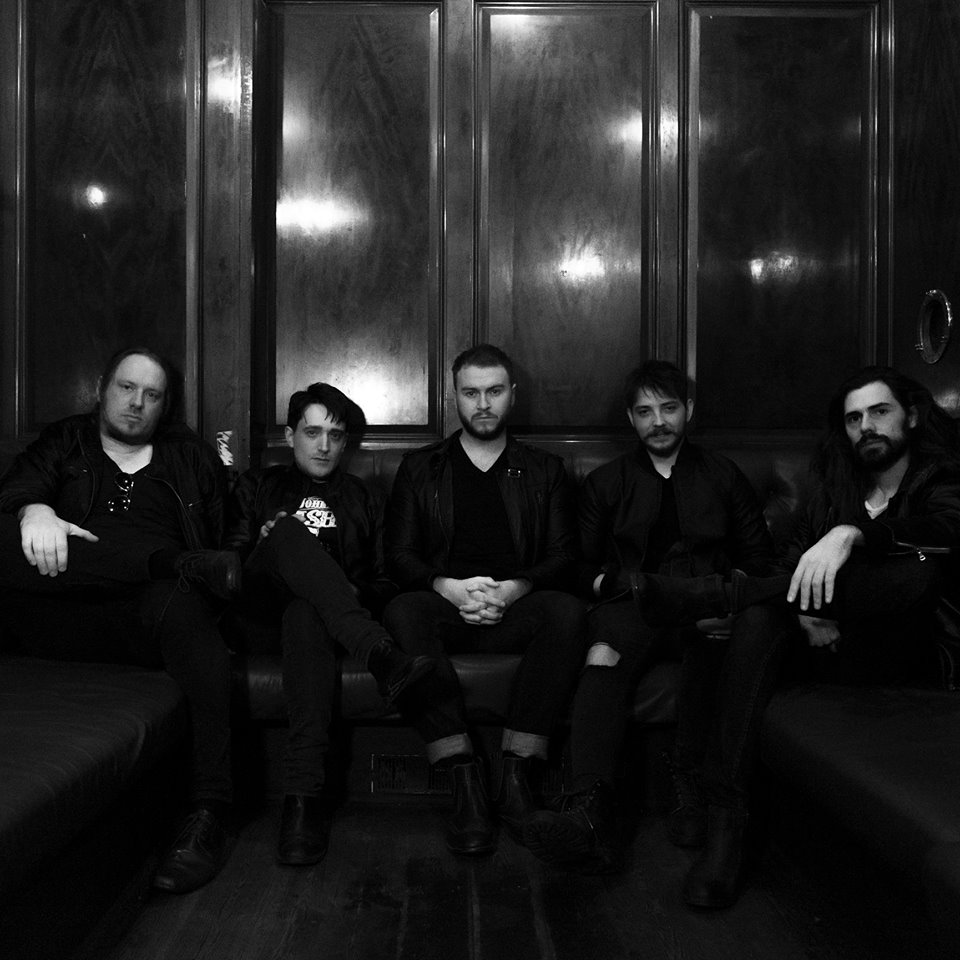 The Dark Light - Gerard Edwards (vox), Sonny Moylan (bass), Roberto Cicorella (lead/rhythm guitar), Henning Brand (drums) and Marco Simoncelli (lead/rhythm guitar)
Keep Off The Grass' can be bought at all good outlets including in-store or online via Rough Trade or iTunes.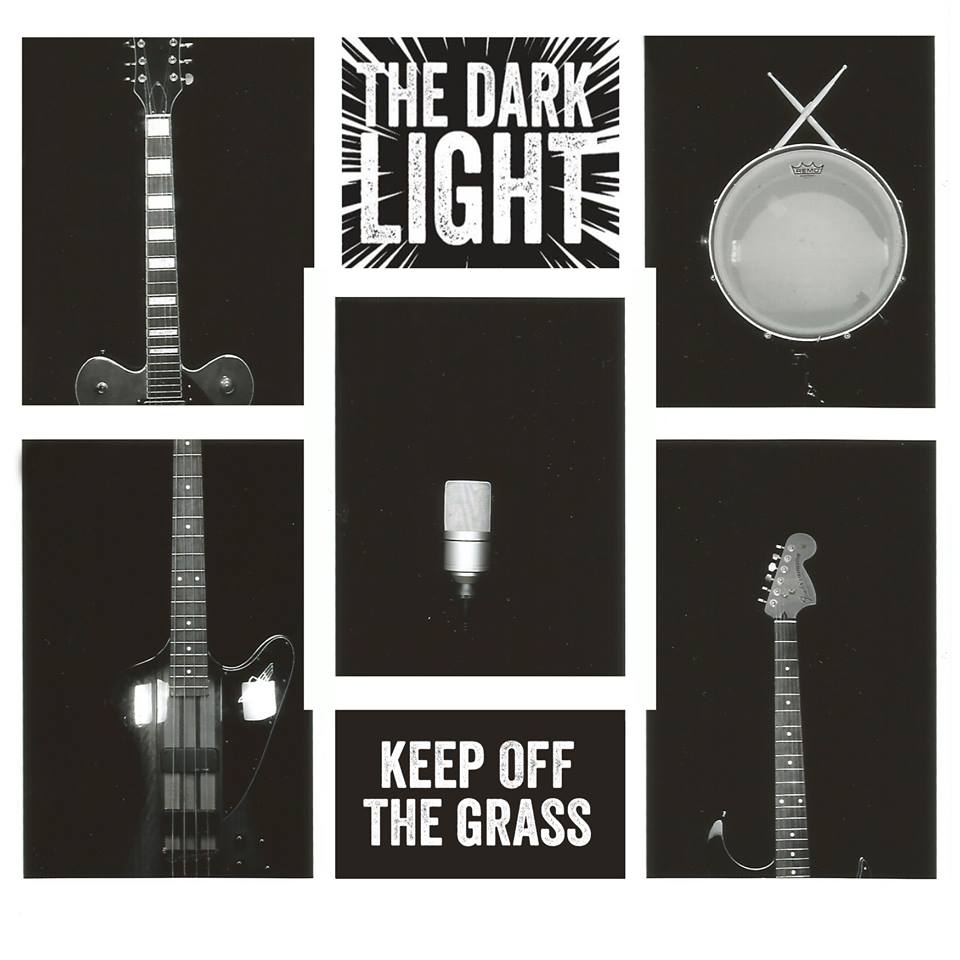 https://www.roughtrade.com/gb/music/the-dark-light-keep-off-the-grass
https://itunes.apple.com/gb/album/keep-off-the-grass/1342285097
The band will be playing a couple of London dates over the coming weeks
Friday 25th May @ Lock 17/Dingwalls, Camden, London (Cherry Cola Club)
Friday 22nd June @ The Workshop, Old Street, East London
Friday 20th July @ St. Moritz Club, 159 Wardour St., London
More dates will be announced shortly!
So, if you like what you see and hear, please check out the following links
https://www.facebook.com/TheDarkLightLondon
https://twitter.com/TheDarkLightLDN
https://soundcloud.com/tdlondon
https://www.youtube.com/channel/UC6KH_NUeKkh2kE-fXL648GA
https://open.spotify.com/artist/2ts7vhzkkXdRxQsylcfvG9