If there is one thing Americans love more than going on road trips and watching movies, it's watching road trip movies. Over the years Hollywood has produced a steady stream of impressive (and even award-winning) films that focus on cross-country journeys of every nature imaginable. While some road trip movies make use of a star-studded cast to attract viewers, others are confident that an intriguing storyline, whether humorous or solemn, will make it a favorite among even the most fastidious of movie buffs. There are also those that boast a soundtrack that is almost as impressive as the movie plot itself, and which appeal to music lovers as much as it does film fanatics.
The Motorcycle Diaries (2004)
Set in 1952, The Motorcycle Diaries follows the life of 23-year-old medical student Ernesto 'Che' Guevara. The main focus of the film is on Guevara's pre-revolutionary years, and, in particular, the time he undertook the road trip of a lifetime on a Norton 500cc motorbike. The 8,000-mile journey, which he undertakes with a friend, takes Guevara from Argentina to Peru, exposing him to a world filled with injustice, suffering and oppression. Apart from winning the 2005 BAFTA Award for Best Foreign Language Film, the movie also boasts a stellar soundtrack, which also won a BAFTA Award, this time for Best Film Music. While not everyone has the means to undertake a road trip of that magnitude, The Motorcycle Diaries undoubtedly inspired more than just a few adventure-seekers put on a helmet, dust off the cruiser, and take to the open road themselves.
Into The Wild (2007)
Into the Wild is based on the 1996 nonfiction book by Jon Krakauer, and follows the journey of Christopher McCandless as he decides to go off the grid and hitchhike to Alaska. McCandless's journey begins in 1990 after he graduates with honors from Emory University. He rejects conventional life shortly afterward, destroying his identification documents and credit cards, and donating nearly all his savings to Oxfam. Although he initially sets out in a Datsun 201, the car is caught in a flash flood at Lake Mead, and he begins to hitchhike. Christopher eventually ends up near the Denali National Park in Alaska, where he comes across an abandoned bus that he makes his home. The movie features a superb soundtrack, largely compiled by Eddie Vedder, lead vocalist of Pearl Jam. Other contributors include Kristen Stewart, M.C.Hammer and Creedence Clearwater Revival.
Little Miss Sunshine (2006)
Chaos ensues when the dysfunctional Hoover family make their way from New Mexico to a beauty pageant in California in a yellow VW camper. There is a perfect balance of happy and sad moments in the movie, which makes it all the more endearing to a diverse audience. The movie boasts an all-star cast, including Steve Carell, Toni Collette, Paul Dano and Greg Kinnear, and won two Academy Awards, one for Best Performance by an Actor in a Supporting Role, and one for Best Writing, Original Screenplay. The movie's soundtrack is an eclectic mix of indie rock and folk music, with DevotchKa providing most of the music on the soundtrack itself, as well as the score.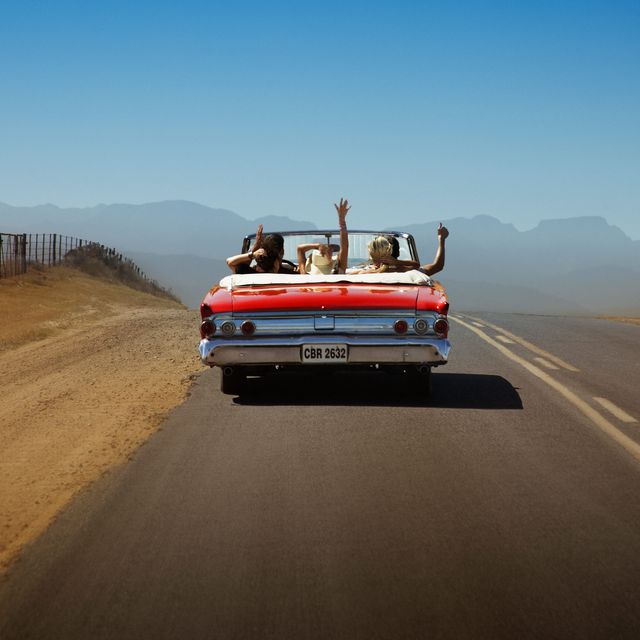 Road trip movies are not only enjoyable to watch but also inspire us to take to the road and live life to the fullest. While not all movies may have a happy ending, they definitely each contain valuable lessons that, if embraced, will make life a lot more fun and fulfilling.