Alanna McArdle, frontwoman of Welsh punk outfit Joanna Gruesome, has announced that she is leaving the band for mental-health related reasons. Her statement reads:
"Lately, my mental health problems have become a lot worse and I've gone through a pretty shitty time. I've realised I need to actually take some time out to focus on some kind of 'recovery', so I won't be singing in Joanna Gruesome anymore. I hate to sound cheesy but the time I had in jgro was life-changing. I made friends with so many amazing people, had the chance to play with some of my favourite bands, went to places I'd never been before (metaphysically and geographically) and pissed off a lot of men in the process. I am really proud of everything I've done with the band, especially Peanut Butter, and I think we've made some really great records. Thanks to everyone who ever put up with me on tour, and anyone who stopped any assholes from hurting other people at our shows xo"
New line-up: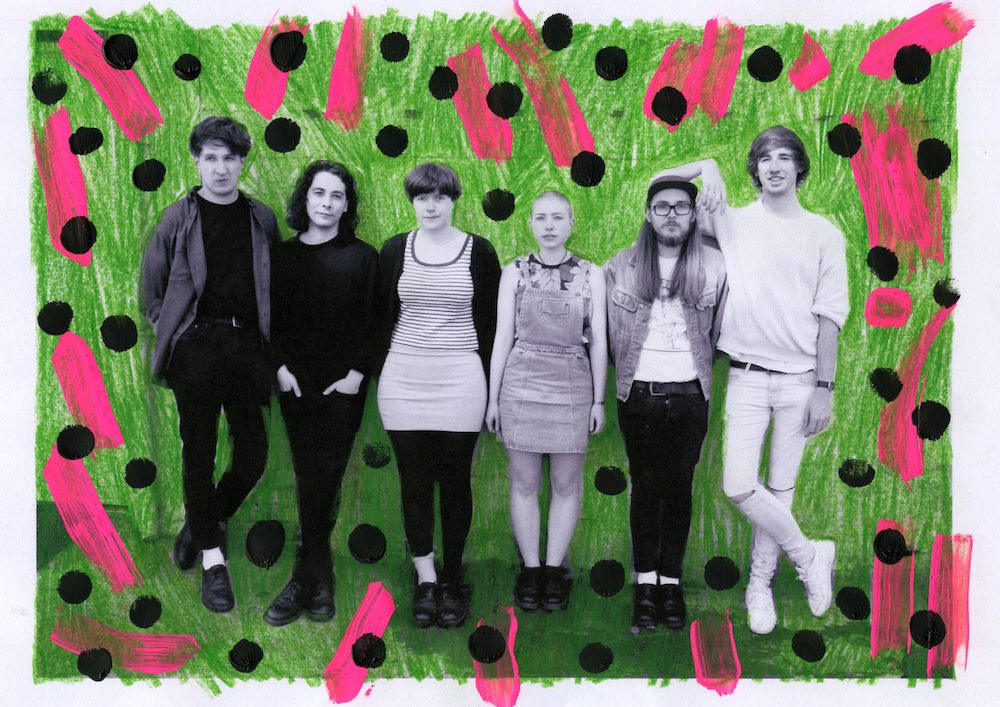 The band has released more tour dates featuring Alanna's replacements, Kate and Roxy. The updated tour schedule can be found below.
Tour Dates:
7/4- Denmark: Roskilde Festival
9/18- Manchester, UK: Islington Mill
9/19- Newcastle, UK: Head Of Steam
9/20- Leeds, UK: Brudenell Social Club
9/22- London, UK: Scala
9/23- Edinburgh, UK: Summerhall
9/24- Glasgow, UK: Glad Cafe
9/25- Hebden Bridge, UK: Trades Club
9/26- Cardiff, UK: Club Ifor Bach
9/29- Brighton, UK: The Haunt
10/24- Chicago, IL: Schubas Tavern
10/25- Detroit, MI: UFO Factory
10/26- Toronto, ON: Silver Dollar
10/27- Montreal, QC: La Sala Rossa
10/28- Cambridge MA: The Middle East (Upstairs)
10/29- Philadelphia, PA: PhilaMOCA
10/30- Brooklyn, NY: Rough Trade
10/31- Brooklyn, NY: Shea Stadium
11/01- Washington, DC: DC9
11/02- Carrboro, NC: Cat's Cradle Backroom
11/03- Atlanta, GA: Drunken Unicorn
11/04- Tallahassee, FL: Club Downunder
11/06-08 Austin, TX:Fun Fun Fun Fest
11/09- Phoenix, AZ: The Rebel Lounge
11/10- Los Angeles, CA: The Echo
11/11- San Francisco, CA: Rickshaw Stop
11/13- Portland, OR: Analog Cafe
11/14- Seattle, WA: The Vera Project
11/15- Vancouver, BC: The Cobalt