Conveyer Debut Video For 'New Low'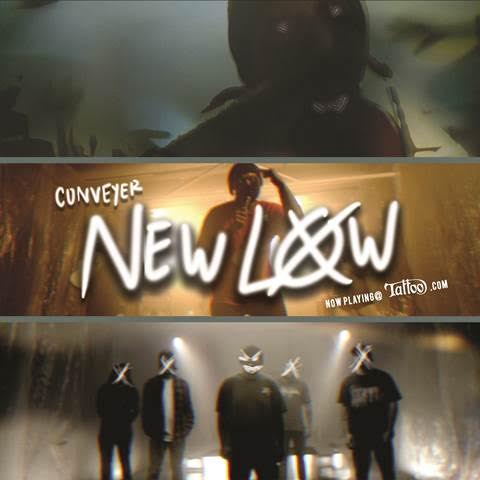 European Tour Begins January 12 Supporting (Hed) P.E.
CONVEYER hits 2018 with a gut-punch in the form of "New Low," the festering new video from their latest album No Future. An ode to crashing dreams and forgotten plans of the future, the album sets the Midwest band as the modern definition of the hardcore music genre. Since the release of the album last June, CONVEYER spent the second half of 2017 playing across China, Australia, Canada and the US. This week the band continues their international assault as they clobber the UK and Europe directly supporting (Hed) P.E. for the next six weeks.
"'New Low' is a unique song on the album, we feel it has a bit of a different energy and wanted the music video to really capture that energy. We wanted the video to have a grittiness to it and we are pleased with how it turned out," admits CONVEYER drummer John Gaskill. Frontman Danny Adams adds, "This song is my way about talking out a struggle with social anxiety and accepting that I can only control what people think about me so much."
"We've been hard at work to share our music with new people in new places, and we are so grateful for (Hed) P.E. giving us a chance to do just that," acknowledges Gaskill. "Touring Europe has been a goal of ours and to be able to spend our first visit there with such an experienced band is exciting. We are gonna give Europe everything we got. What a way to kick off 2018, No Future worldwide!"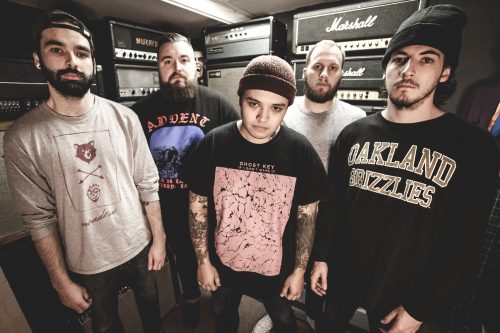 CONVEYER ON TOUR 2018
w/(Hed) P.E., Black Orchid Empire
1/12 Milton Keynes, UK @ The Craufurd Arms
1/13 Derby, UK @ The Hairy Dog
1/14 Doncaster, UK @ The Woolpack
1/15 Huddersfield, UK @ The Parish
1/16 Swansea, UK @ Sin City
1/17 Bristol, UK @ Bierkeller
1/18 Stafford, UK @ Redrum
1/19 Basingstoke, UK @ Sanctuary Live
1/20 Bridgewater, UK @ The Cobblestones
1/21 Plymouth, UK @ The Hub
1/22 Scunthorpe, UK @ The Lincoln IMP
1/23 Cheltenham, UK @ The Frog & Fiddle
1/24 Norwich, UK @ The Waterfront
w/(Hed) P.E., Double Experience
1/25 Nantes, FR @ Le Ferrailleur
1/26 Ris Orangis, FR @ Le Plan
1/27 Metz, FR @ Les Trinitaries
1/28 Weinheim, DE @ Café Central
1/29 Cologne, DE @ The Jungle Club
1/31 Bologna, IT @ Freakout Club
2/1 Fermo, IT @ Heartz Club
2/2 Milan, IT @ Circolo Svolta
2/3 Lyss, CH @ Kulturfabrik
2/4 Vienna, AU @ Viper Room
2/5 Budapest, HU @ Durer Kert
2/6 Prague, CZ @ Cross Club
2/7 Berlin, DE @ SO36
2/8 Munich, DE @ Strom
2/9 Chur, CH @ Palazzo
2/10 Reichenbach, DE @ Die Halle
2/11 Namur, BE @ Belvedere
2/12 Bochum, DE @ Matrix
2/13 Hamburg, DE @ Monkey's Music Club
2/14 Hannover, DE @ Faust
2/15 Wroclaw, PL @ Firlej
2/16 Wurzburg, DE @ B-Hof Youth Center
2/17 Gravesend, UK @ Leo's Red Lion
2/18 Sheffield, UK @ Corporation
2/19 Manchester, UK @ Rebellion
2/20 Glasgow, UK @ Cathouse
2/21 Belfast, IE @ Voodoo Club
2/22 Dublin, IE @ Fibber Magee's
2/23 Liverpool, UK @ The Krazyhouse
2/24 London, UK @ The Underworld
2/25 Birmingham, UK @ Mama Roux's