Tacoma, Washington's sibling punk band Skating Polly are excited to announce a handful of West Coast tour dates supporting English garage-rock bandThe Go! Team this March. Kicking-off at The Teragram Ballroom in LA, the week-long trek see's the band hitting venues like The Independent in San Francisco and Neumos in Seattle before wrapping at The Fox Cabaret in Vancouver. News of the tour comes on the heels of the trio releasing a teaser trailer for their 5th full-length studio album, which is due out this Spring via Los Angeles record label El Camino Media. Engineer & producer Brad Wood (Liz Phair, Sunny Day Real Estate, Smashing Pumpkins) returns to the helm after working on 2017's New TrickEP, the band's 3-song collaboration with Nina Gordon and Louise Post of Veruca Salt.
Comprised of Peyton Bighorse, Kelli Mayo, and Kurtis Mayo, Skating Polly originally formed in 2009 at a Halloween party – Peyton and Kelli began cutting tracks at 14 and 9 years-old respectively, tapping into a wealth of music knowledge passed down from their parents, and writing songs with a maturity well beyond their age-group. The then-duo went on to release 4 full-length records, including their 2011 debut Lost Wonderfuls, which was produced by punk legend Exene Cervenka, and 2016's critically-acclaimed The Big Fit. In 2017, Kurtis joined the band full-time following the release of New Trick, perfectly complimenting the band's dynamic sound and the explosive, uninhibited energy their live shows have become known for. Following tours with the likes of Babes In Toyland, Deerhoof, and Band of Horses, Skating Polly spent most of last year on the road, embarking on two legs of X's 40th Anniversary Tour, a European run with Kate Nash, an appearance at Chicago's Riot Fest, and multiple headline tours – all while writing and recording their forthcoming album in any down time they could find.
Skating Polly's hard work ethic has also garnered the praise of many critics and journalists over the years. Noisey dubbed the band "'Ugly Pop' trailblazers," while NPR applauded their special ability to musically "veer between sweet and catchy and full-throated screams with distorted, chug-a-lug guitar." This unique balancing of genres and tones is anchored first-and-foremost by band's songwriting and story-telling, which has also attracted the likes of Stereogum, Uproxx,ESPN, Rookie, and She Shreds among many more.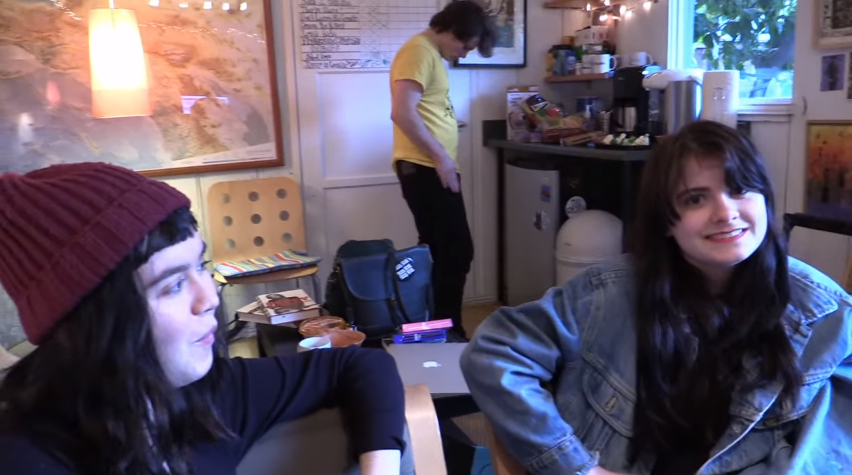 Skating Polly hits the road again this March, supporting The Go! Team on a 6-date West Coast Run – all confirmed dates can be found below, with tickets on sale now. The band's forthcoming studio full-length, produced by Brad Wood, is due out this Spring on El Camino Media. For all up-to-date information, please stay tuned to
www.skatingpolly.com
.