The Melvins' Dale Crover and Deerhoof team up for the next installment of Joyful Noise Recordings' ongoing Cause & Effect 7-inch series, offering two previously unreleased tracks: Deerhoof's "I Hear An Echo" (an outtake from Reveille) and Dale Crover's "Tiny Dirt" (an outtake from his recently released album, The Fickle Finger of Fate).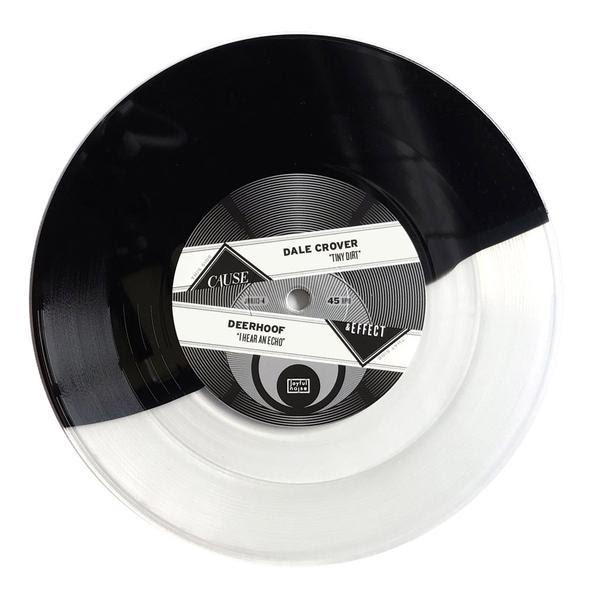 The series is a testament to the pull and push of musical influence, as the label pairs influencers (cause) with those that they've influenced (effect). In this installment, the fourth in the series, Deerhoof's Greg Saunier selected the Melvins' Dale Crover saying, "When Deerhoof started in 1994 there was only one local band I would go to see literally every time they played and that was the Melvins. It took me a few tries to find a strong drum style of my own coz at that time I was simply a DC imitator. 'I Hear An Echo' is at first glance a song featuring jazz chords but upon closer inspection, it's a heavy song in the style of the Melvins."
The 7-inch, which is limited to 1000 pieces, is available by signing up for Joyful Noise Recordings' VIP Membership & Single Series before Oct. 31: https://www.joyfulnoiserecordings.com/products/vip-membership-singles-series.