Petrol Girls Announced as Support for La Dispute Summer EU/UK Tour!
New Album Cut & Stitch Due out 5/24 via Hassle Records
Petrol Girls have added to their already busy touring schedule by announcing earlier this week that the feminist post-hardcore band will be playing a support role on La Dispute's summer 2019 tour in Europe and the UK starting in Paris, FR on June 28th for nine shows before wrapping on July 9th in Milan, IT. Tickets for the shows are on sale now.
News of Petrol Girls' opening for La Dispute closely follows their announcement of new LPCut & Stitch, due out on May 24th via Hassle Records last week. The album will be available on 12" vinyl and CD along with limited indie-exclusive and official store-exclusive vinyl colourways, plus a screen-printed sleeve version of the LP and a Rough Trade Edition written by Ren, both exclusive to Bandcamp - all available for pre-order. Petrol Girls shared the first track off of Cut & Stitch, "The Sound," along with its video last week.
Petrol Girls will also be supporting the release of Cut & Stitch with Rough Trade in-stores across the UK, a June tour across Europe and the UK with War on Women, and several festival appearances includingThe Great Escape, 2000Trees, Kliko Fest, Anti-Fest, and several others. For full tour dates, see below and for tickets to all tour dates now through the summer, visit https://petrolgirls.bandcamp.com.

Vocalist Ren Aldridge also shared an introduction to Cut & Stitch:

"Cut & Stitch is a patchwork of different sounds, ideas and feelings. It's the most experimental record we've made so far, both musically and lyrically. Cutting and stitching is a process that can go on indefinitely - stitches are easily unpicked, new shapes can be cut, everything can be rearranged. We cut our patches off of old clothes and sew them onto something else. Continuity is an idea that underpins the record, from 'the sound does not arrive' to 'we're not finished, we never fucking will be.' This follows on from the sentiment of our last EP, The Future is Dark. Political change is a slow, complicated process that's often only partly visible with hindsight. Making change is a constant collective process that never stops. Its probably impossible for us to see our place within it or to know what consequences our actions will have. It isn't as simple or hopeless as straightforward victories and failures.

Feminism has become more of an overall approach than an obvious topic, seeping into the way we think about everything from the environment to mental health. We've also started to think more about what feminism means for men, given that half of the band are men, and explore the perspective of a man struggling with expressing his emotions in 'Talk in Tongues.'

The majority of the lyrics were written in the studio. I was having a difficult time, unsure about where to live after we finished the record, and burnt out from a tough year of personal and legal challenges. Something that I've reluctantly allowed feminism to teach me is that we have to tend to our own wounds, and that sometimes being vulnerable is just as radical as being angry - it certainly scares me a lot more. Rage on its own isn't sustainable. We hope this is a more honest and human record."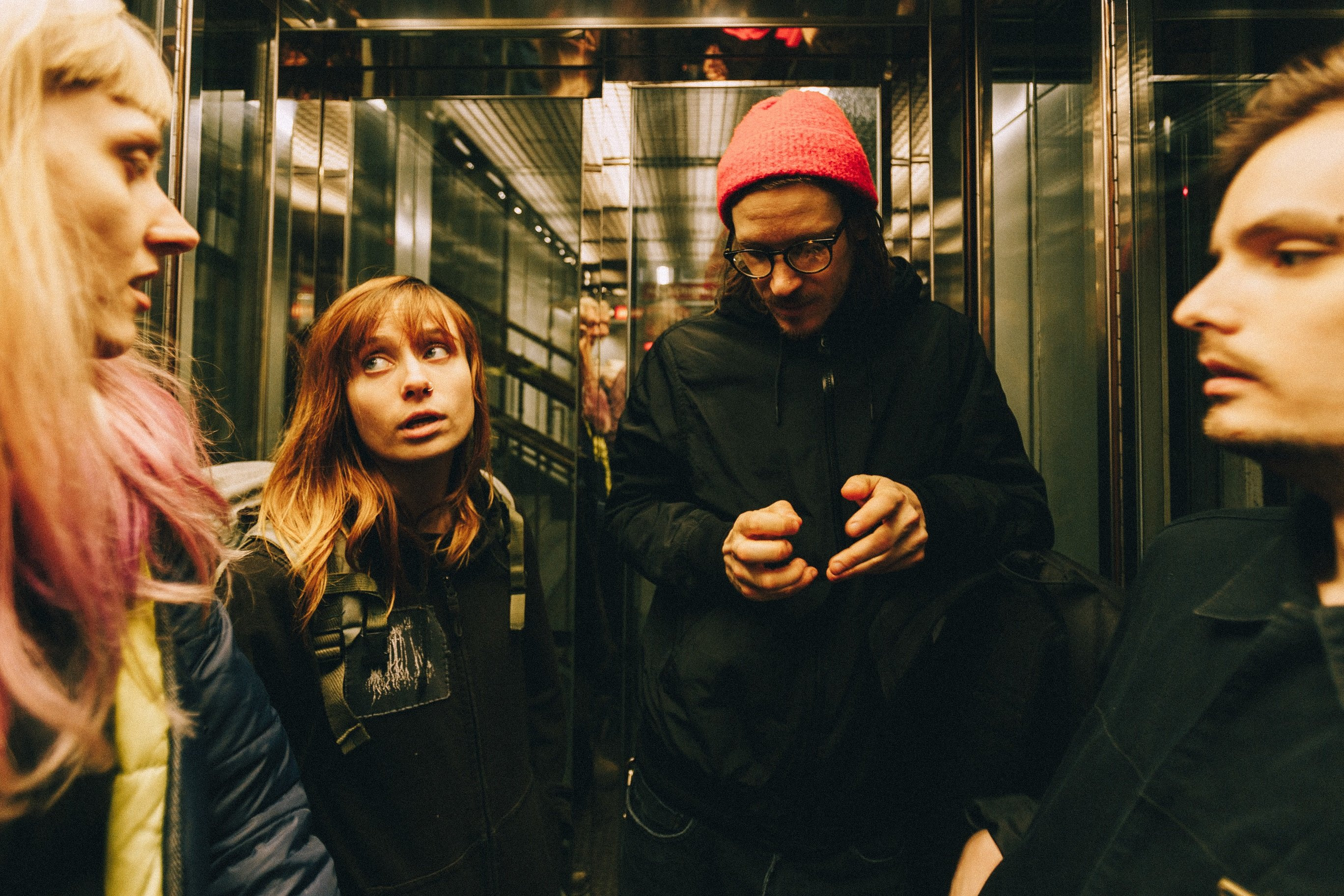 Petrol Girls 2019 Dates:
May 2 @ SBAM Fest in Wels, AT
May 4 @ Ladyfuzz Fest in Brighton, UK
May 5 @ Handmade Fest in Leicester, UK
May 5 @ 0161 Fest in Manchester, UK
May 9 @ The Great Escape Fest in Brighton, UK
May 22 @ Anti-Fest in Antwerp, BE
May 23 @ Anti-Fest in Amesfoort, NL
May 27 @ Rough Trade Instore in Nottingham, UK
May 28 @ Rough Trade Instore in Bristol, UK
May 29th @ Rough Trade Instore in London East, UK
May 31 @ New Cross Inn in London, UK*
June 1 @ Hell Hath No Fury Fest in Manchester, UK
June 3 @ Autonomour Space in Glasgow, UK*
June 4 @ Red Rum in Stafford, UK*
June 5 @ The Cavern in Exeter, UK*
June 7 @ Magasin 4 in Brussels, BE*
Juen 9 @ Booze Cruise in Hamburg, DE
June 10 @ Bei Chez Heinz in Hannover, DE*
June 11 @ Underdogs in Prague, CR*
June 12 @ Schlachthof in Wiesbaden, DE*
June 13 @ AJZ Bahndamm in Wermelskirchen, DE*
June 14 @ Jugendhaus West in Stuttgart, DE*
June 15 @ Gibus Club in Paris, FR*
June 16 @ Le Farmer in Lyon, FR*
June 18 @ Dynamo Werk 21 in Zurich, CH*
June 19 @ EKH in Vienna, AT*
June 20 @ Kapu in Linz, AT*
June 21 @ Glockenbachwerkstatt in Munich, DE*
June 22 @ Bollwerk 107 in Moers, DE*
June 28 @ Trabendo in Paris, FR^
June 29 @ Carlswerk Victoria in Cologne, DE^
June 30 @ Gorilla in Manchester, UK^
July 1 @ Saint Luke's in Glasgow, UK^
July 2 @ Electric Brixton in London, UK^
July 5 @ Astra in Berlin, DE^
July 7 @ Conne Island in Leipzig, DE^
July 8 @ Schlachthof in Wiesbaden, DE^
July 9 @ Legend Club in Milan, IT^
July 11 @ 2000Trees Festival in Cheltenham UK
July 13 @ Kliko Fest in Haarlem, NL

*w/ War on Women
^-w/ La Dispute & Millk Teeth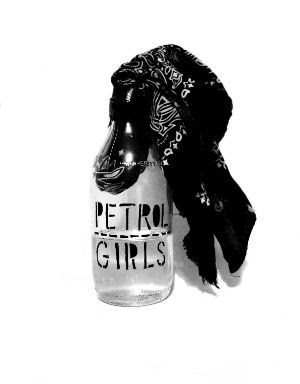 CONNECT WITH PETROL GIRLS:
Newsletter Signup: http://bit.ly/2RQM5Ac
https://www.facebook.com/Petrolgirls
https://twitter.com/petrol_girls
https://www.instagram.com/petrol_girls
feminist hassle records la dispute petrol girls