With roots from both sides of the Atlantic and influences transcending hard rock, punk and grunge, Talia's upcoming album, 'What Might Have Been' is a record ripe for fans of the 90's alternative rock scene. With gripping lyricism, rousing guitars and a potent percussive force, the trio's new EP follows the release of 2020's 'Whores on Parade'.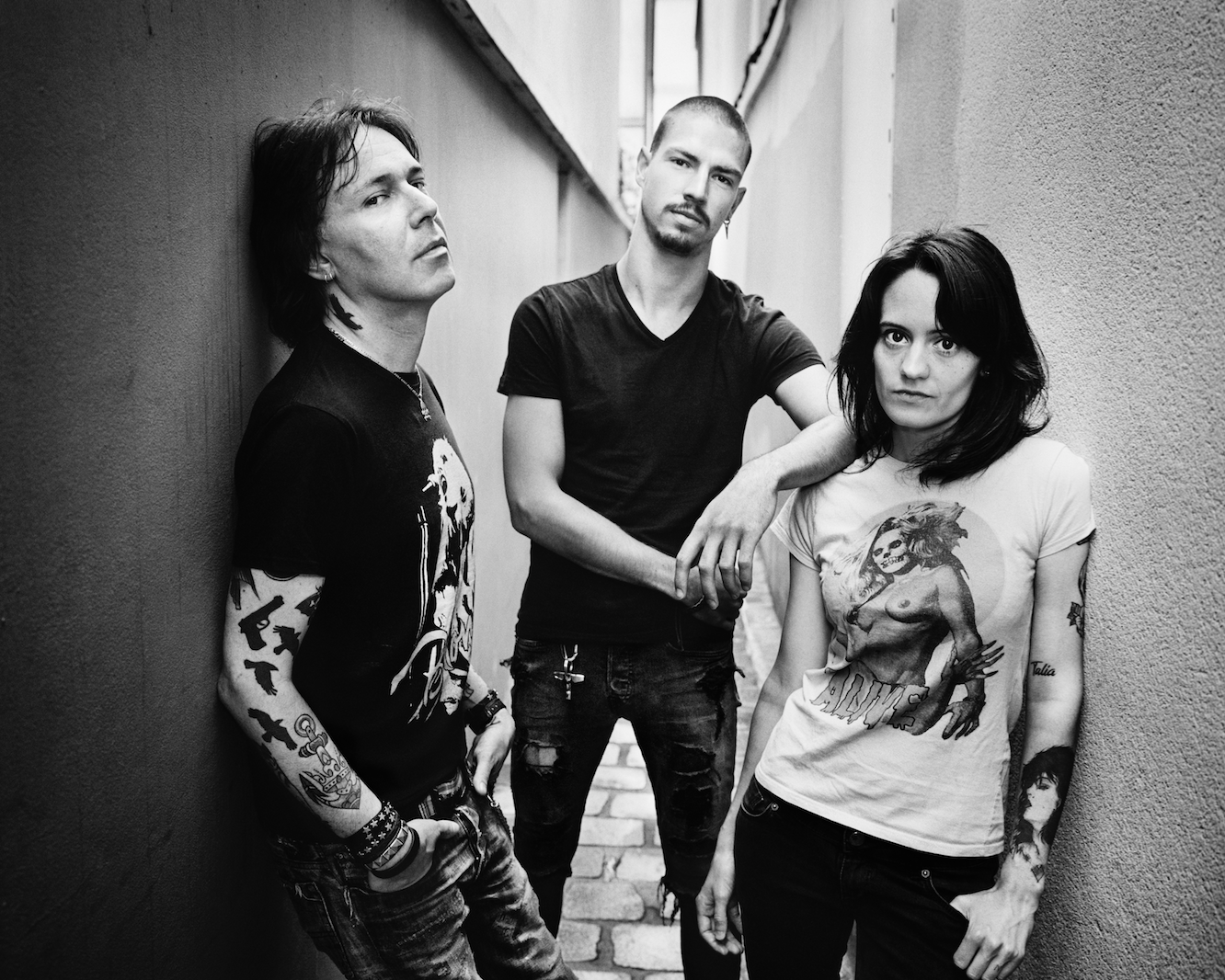 The band's high-energy live performances have become a staple of their identity, touring nationally in the US and supporting the likes of Reverend Horton Heat, Nashville Pussy & LA Guns. With 'What Might Have Been', Talia have distinguished themselves with a blend of nostalgia, grit and technical proficiency.
The band shared some candid anecdotes about each of the songs on the album, exclusively with Rebel Noise.
"The Bite"
My personal favorite riff on the record. This is the hardest to play because in the chorus everyone is singing and playing something different.
"I Get Bored"
I spent the day working on another song that turned out to be crap. I was about to call it a day and I was really frustrated so I picked up the guitar to give it one last try and that Nirvana-like riff came out, then I spent the evening writing "I Get Bored".
"And I Will"
This one is about a drunk. We tried to get away from the classic "verse chorus verse" (actually half of the record is kinda like that). This is the only song on the record with a guitar solo, a short one but still a solo.
"White City"
Written in the morning, recorded in the afternoon using roughly 8 tracks (4 drums, a bass, 2 guitars and lead vocals) and mixed in an hour... It was supposed to be a "filler" but we liked it so much it's the first we released!
"Bloodshed"
The track is about animal cruelty. Recording this one was pretty basic and quick too, except for the guitar overdubs in the middle section. This is one that is really cool to play live.
"Suck"
When I first came out with the riff and the chorus Alice told me it made her think of Diablo Swing Orchestra, and I didn't know who they were. There's distortion on everything, including the
tambourine!
"Another War Song"
Alice hates the guitar riff in the first section, but she's gonna play the song anyway…