Baggage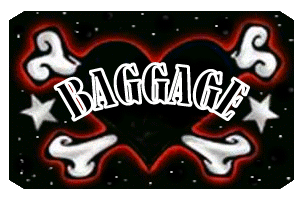 Baggage is a chick fronted punkrock 'n' roll band from Southern, California formed in 1998. The current line up has been together a little over a year. Baggage mixes punk and rock 'n' roll to bring you catchy, upbeat songs from the heart.
Members
Adriana - vocals/bass
Melina - guitar/vocals
Madeline - lead guitar
someone - drums
Location
California, USA
Touring
Not Yet
Years Active
2001
Influences
The Ramones, Social Distortion, The Distillers, etc.
Email
Visit Website