The Donnas are, without a doubt, one of the coolest bands in the entire world. Not only has this Palo Alto-based, all-girl group released four albums on Lookout Records, including The Donnas Turn 21, but they have also rocked clubs and even stadiums all around the planet. And, along with Iggy Pop, Green Day, Travis, and PJ Harvey, the Donnas are scheduled to perform on the first day of the Reading Festival in England on August 24. However, if you think that the Donnas are at all nervous about opening England's biggest summer festival and playing in front of 55,000 people, then you are totally wrong. Just watch out for the mud.
"We played Reading two years ago," Donnas' bassist Maya Ford (aka Donna F) tells me from her cell phone, as she weaves in-and-out of traffic on her way to band practice. "And it wasn't as bad as we thought it would be. We were the first band on the main stage and we thought everybody was going to throw mud at us. But nobody threw mud at us, and that was cool. This year, I want to see Green Day and Weezer, who are going to be playing on our day."
For Maya and the rest of the Donnas, sharing stages with Green Day and Weezer at huge, outdoor concerts like the Reading Festival is nothing new. In fact, the Donnas spent most of last summer traveling across the United States on the Warped Tour, with (surprise) their friends Green Day and Weezer. And, according to Maya, the Donnas would rather risk getting mud thrown at them by obnoxious Reading Festival fans than being hit on by a bunch of drunken, stupid Warped Tour jocks.
"Playing the Warped Tour was kind of weird," Maya explains to me as she drives. "The Warped Tour is like 'Jock Camp.' It's all about shirtless guys running around all day, drinking beer, and trying to get us to drink beer and hang out with them. And then they want us to take them back to our tour bus and stuff. The vibe at the Warped Tour is very different than the Reading Festival."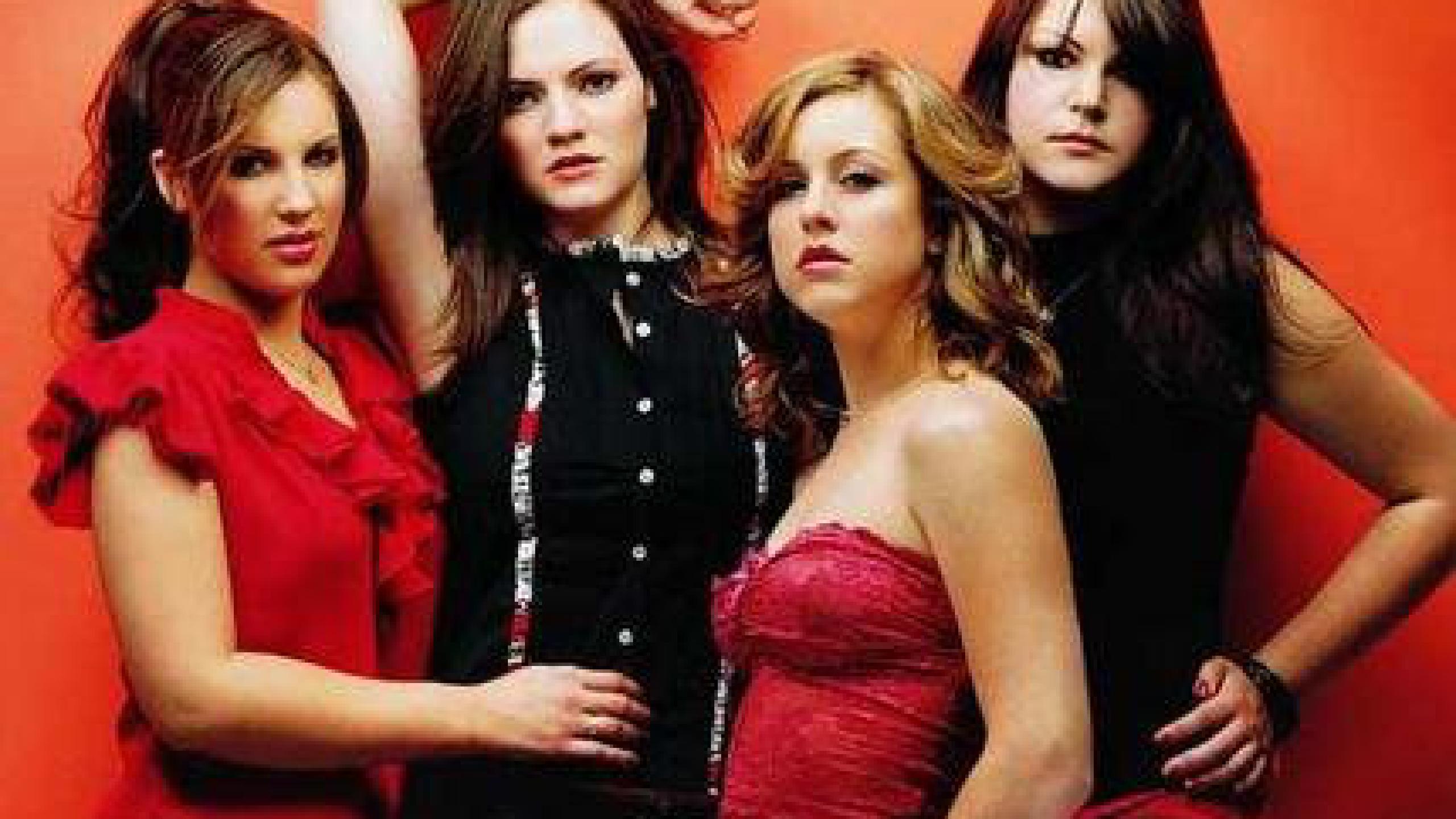 But, when it comes to touring, the Donnas still prefer playing here, in the good old U-S-of-A. Following appearances at the Reading and Leeds Festivals in England, and at Holland's Lowlands Festival, the Donnas will return home where they will headline their own cross-country tour. For Maya, always having a 7-Eleven within walking distance is definitely a good thing.
"Even when we're in Milwaukee, we feel like we're at home," Maya says. "Because, in Milwaukee, you can still go to 7-Eleven or Longs Drugs. While, in Europe, sometimes it's hard to find food you want to eat. Things like that can seem worse than they really are because you're so far away from home."
Although the Donnas now perform in front of big audiences throughout the world, it was not always like this. Once upon a time, the Donnas' touring schedule consisted mostly of playing at school shows and youth centers around Palo Alto, their hometown. And, as Maya remembers, the Donnas were a lot more nervous about performing back then, too.
"I think there were like twenty people at our first show," Maya says, looking back. "We played for fifteen minutes and we were really scared. I messed up on some of the bridges, so all of the songs sounded the same."
This article first appeared in DESTROY ALL MONTHLY. Please check out www.destroyallmusic.com. Thanks, Charlie!