Band Spotlight: IT'S CASUAL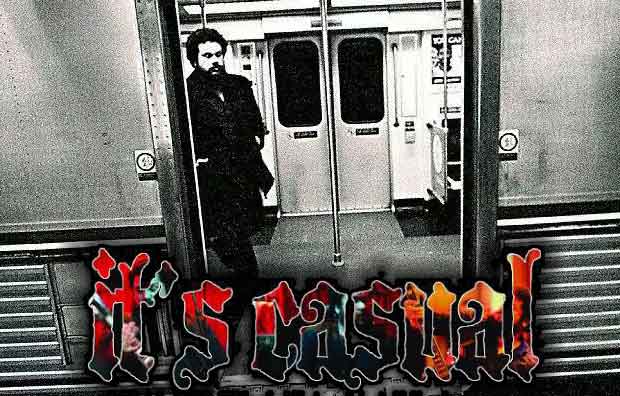 The new Los Angeles hardcore.
Rebel Noise band spotlight of the week is on IT'S CASUAL from Los Angeles, California. This project is the lovechild of guitarist and vocalist Eddie Solis. IT'S CASUAL operates as a duo, although it's hard to believe when you hear the huge sound they propel at your dome. Eddie's been at it since 2001 when he met his first drummer at Cal State Long Beach where they bonded over a mutual admiration of THE MELVINS. The drum seat has been a bit of a revolving door but the two man attack is currently rounded out with drummer ALFREDO HERNANDEZ who is also known for playing in KYUSS, QUEENS OF THE STONE AGE, CHE, MONDO GENERATOR and many others. As founder, song writer, producer, booker and merch slinger Eddie is 110% hardcore true DIY who even creates all of the band merchandise himself. I asked Eddie how he would describe his music to his 5th grade music teacher and he said, "I would tell Mrs. Wurzburg to imagine the volume of JIMI HENDRIX and angst of BLACK FLAG with a touch of old KISS.
On days off from band practice you'll fine Eddie skateboarding the streets of L.A. or digging through the vinyl bins at AMOEBA on Sunset Blvd and on nights when they're not gigging you're bound to find him catching a TRASH TALK or OFF! gig at The Troubadour in Hollywood. Keep an eye on these guys and go support by picking up some merch in their brand new online store at http://itscasual.bigcartel.com.

www.itscasualband.com
Instagram @es_13
Instagram @itscasualband
Facebook eddie solis
Facebook it's casual