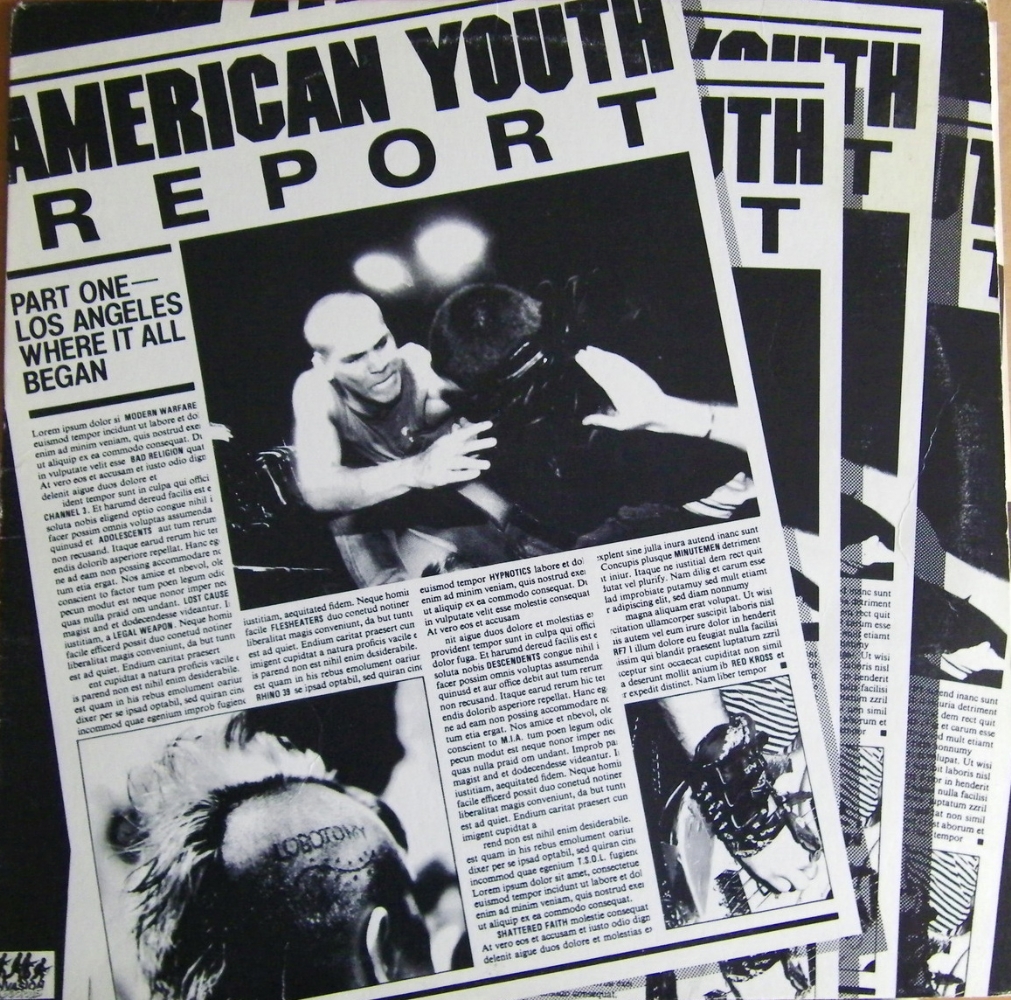 At age 33, I am not old enough to be "old school" like many of my Hollywood Class of 77'er counterparts. However, I have been at it way too long to be "new school" either, so fuck school and fuck you. I was never very good at school anyhow, and I figure Liz Macgrath and her band Tongue said it best with their song "New School, Old School, Fuck School". Fuck you. Tongue was one of the best and most unique punk bands to come out of the late 1990's. Liz Macgrath , the band's former singer continued to front other bands and has a very interersting style of taxidermy shadowbox art that is unique and personal. Once she even rescued one of my guitars when my roommate was playing in Media Blitz and borrowed it for a gig. Liz is at least a generation apart from me. Lately I am identifying with being from Generation Z. If Reverend Horton Heat says he is part of Generation Y, then I must go with Gen - Z. Popeye said: "I am what I am." And we don't always get to choose what we are. Sometimes it chooses us.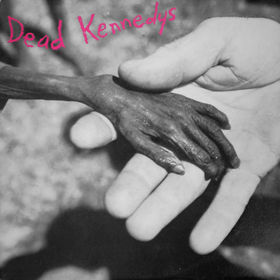 I discovered punk rock in 1993 mainly through my close friend Zach Rogers. From where I was standing he lived it tough and viewed it bleak and nihilistic for a 13 year old. However, a year before, I had heard the Dead Kennedys album Plastic Surgery Disasters through my cousin Elisa, who had been exposed to them through her older boyfriend Robert, whom seven years later became my roommate, and we started… punk bands! But, back to seven years earlier. Elisa and I were visiting our Grandmother that day and she brought with her this pink cassette with a little shriveled-up hand on the cover. I don't even think any of us had CD's yet. I didn't get my first CD until 1996, and coincidentally, it was the Germs. But this was 1992. When I first heard the Dead Kennedy's, I was instantly intrigued by their music. I had never heard anything like them before and I didn't know what punk was, even though I had not yet realized that punk had been part of my culture all along in the shadows and in the weirdness of everything I liked or was drawn to.
When I was 11 years old, we used to pre-record movies with our VCR on a built-in timer. We did this all the time if we wanted to record something that would be on when we would not be able to be there to manually record it. But sometimes the set times would be wrong and the VCR just kept on recording all through the night whatever weirdness was out there on the cable, in TV land, and that is how I got my first copy of Repo Man, which became my favorite film. Yes, I discovered Repo Man at age 11. I also discovered my favorite Christian Slater cult classic called "Gleaming the Cube". Christian Slater plays a punk rock skater kid from orange county. He has CRASS spray painted on his jacket for crying out loud. Or go back further and there was "Little Monsters" with Fred Savage and Howie Mandel, the blue skin toned monster with a mohawk and a leather jacket who has a wild underground world underneath the beds of children! Things like skateboarding, movies, grunge rock, and most of the styles I appreciated also appreciated punk, grew up with it, and it sort of rubbed off on them too. I did not even know it was called punk and probably didn't know what to call it. I just knew I liked it and nothing was ever the same.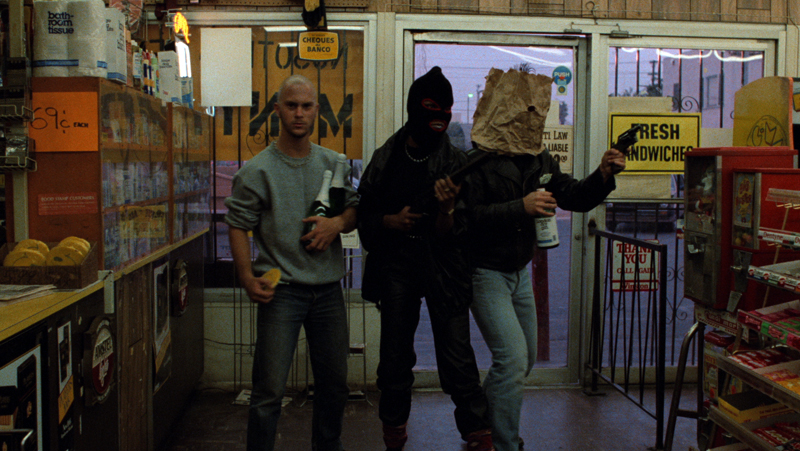 A year later, I ran away from home for real as there had been some false attempts and other cries for help, and of course I was crashing at Zach's parent's house, and that's what we listened to- punk… and Black Sabbath, the Doors and Inna Gadda Da Vida while we got stoned. Zach's older sister Deanna was into punk and he had some tapes of hers that we were "borrowing". I didn't know who most of the bands were that I was listening to, and many of them I didn't find out until years later. There was no internet or fast track technological link to music yet. This music was lost and buried and mostly only available through catalogs or specialty stores, especially out in the Antelope Valley, where this story is currently taking place. Zach had this mix of bands on an old white cassette called "Zach's punk tape". He had scratched out the original title. You know- if you are an 80's or 90's kid, it's one of those tapes you steal from your parents collection to tape over and it's got some Christian minister preaching, or really bad 70's music on it. I would beg Zach to let me borrow it so I could record it and after months he let me borrow it against his better judgment. Almost immediately my dad destroyed it along with all my other tapes to punish me. This happened when I was fourteen after I disappeared for a couple of days. To tell it like it was, I had a collection of cassettes metal, punk, and grunge. I had close to 50 titles of various bands including tapes I had stolen, tapes I had recorded from friends and radio, and tapes I had borrowed from other people, like Zach's punk tape. My dad went out of his way to take all my tapes. He must have been really pissed at me for never coming home from school that day. He put all the tapes in some kind of container, drove to the local music store "Music Plus", and threw them away in their dumpster out back! I think he threw away his own Door's tapes that I was borrowing, and probably some Jimi Hendrix and Beatles. I've spent years trying to re-create Zach's tape for him. He was pretty mad, but he should have figured that my Christian parents would try something like that. Some of the bands on his tape were newer bands but still great. One of my favorite songs from that tape was called "Fuck Shit Up" by the east bay band Blatz. The lyrics just embodied my lifestyle at the time. "Shooting up and smoking dope, live fast/die young is what we hope. Drinking 40's and snorting speed. We're gonna do just what we need…..We the punks are out tonight! We're gonna start a riot! What a sight. Burning cop cars and looting stores. Eat the rich because we're poor…." What a wonderful song for a thirteen year old! That song really influenced me to just go for it.
Punk music spoke to me the way only really good music can, and there was nothing great going on musically by then. I guess there was grunge, but that was straight from punk. Kurt Cobain would kill himself in a matter of months. It was like punk cut with rock. But punk was all brand new to me and that's how I wanted to live. I hated my parents and I didn't want to be a part of society, or anything by then. I didn't fit in anywhere, and my peers rejected me. I had given up. I didn't want to go to school, and I didn't want to follow rules, so I didn't. I needed to be independent and do whatever I wanted, so I did. I was tired of being told I was a failure, stupid, and worthless. I was ready to go and be all those things and punk was the perfect soundtrack for the experience. Later I would write the lyrics "punk rock noise and drugs go nice…the perfect soundtrack when your're rolling snake eyes!"
At thirteen, I just didn't know it was "punk". And luckily I was introduced to all the original Hollywood / South bay punk bands, so when guys in high school were into shit like Rancid, NOFX, Green Day and Lagwagon, and telling me it was punk, I was like 'What the fuck is this shit'? I just couldn't get into that stuff. That shit was Poptones cut with punk, and my mind was already poisoned by the likes of the Circle Jerks, Black Flag, Dayglo Abortions, Beastie Boys, the Damned, Angry Samoans, Sex Pistols, Dead Kennedys, Minor Threat and anything that sounded like Pennywise was too fucking weak. I was freebasing crystal meth in the desert for fucks sake! I needed something with a little courage and some guts, not some whiny Green Day posturing band. None of those kinds of bands could touch the Circle Jerks masterpiece Group Sex with a ten foot pole! Soon I got into X, Fear, Wasted Youth, Adolescents, CRASS, Subhumans, Exploited, and god knows what. Everywhere I have moved to since then, I'd always make friends with that one other guy or girl into punk and get into more cool music. In several high schools, I had punk rock teachers who were part of the scene in the late 70's, some of my friends parents were there and people I would randomly meet or would come into my life would turn me on to other bands. An art teacher at Pasadena high school turned me on to the first U.X.A album on Posh Boy, and three years later I was the band's bass player!!! The first punk record I bought was American Youth Report when I was sixteen years old. My mom took me on one of my day passes away from my juvenile boy's home to record stores in Pasadena. We ended up at Poo-Bah's, ( this was back when it was still on Walnut and Wilson in that cool red house) a record store that Rodney the server cook back at the boys home had told me about. I believe I purchased this compilation and Dead Kennedys – Fresh Fruit For Rotting Vegetables. Now 17 years later, I have bought almost every punk record I ever dreamed about (over 500 easy) and now I am starting over again. So if you have anything on Stiff that is colored vinyl, especially the Damned, that you can't live with any more, I'm your man.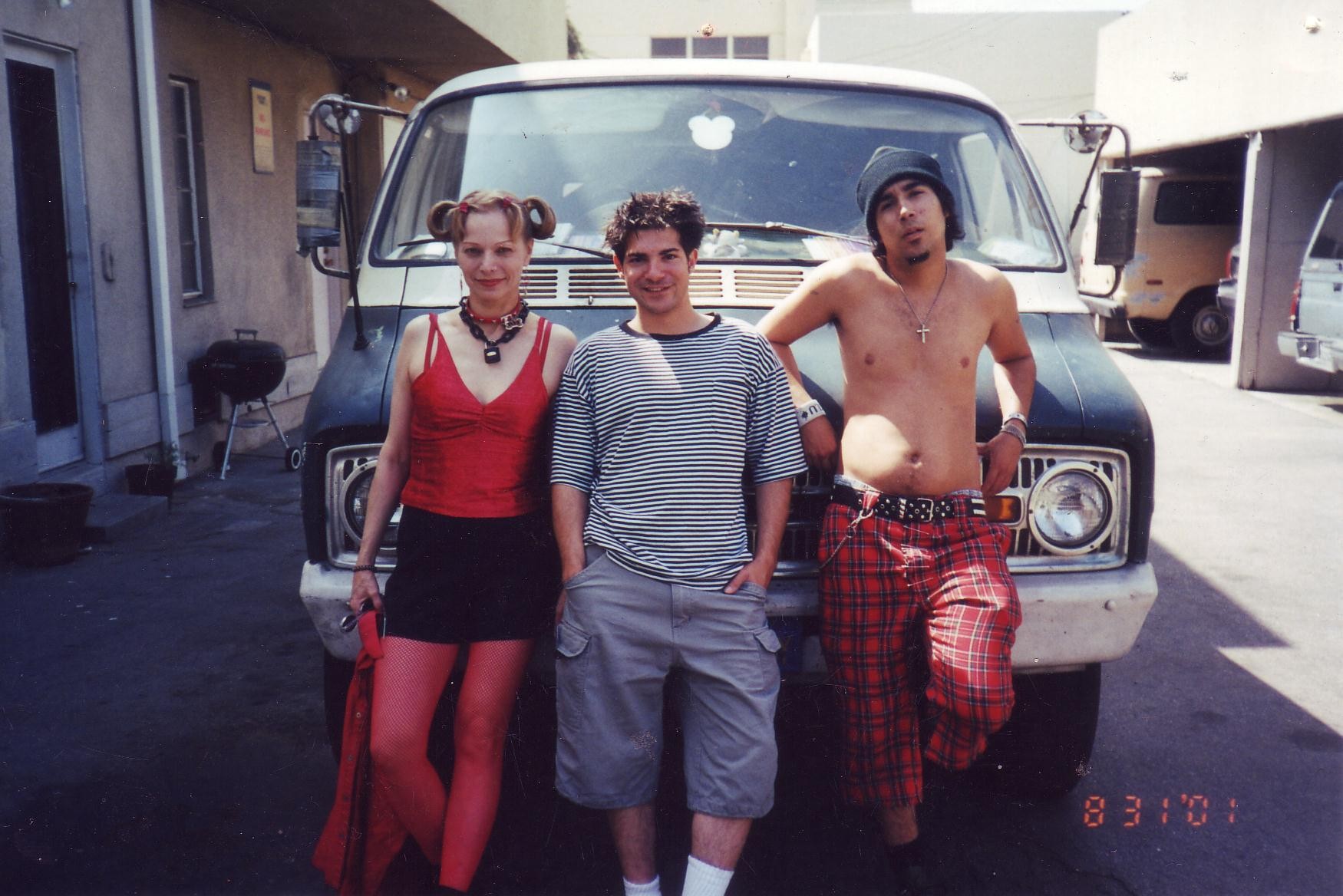 A brief Band-o-graphy
1996: 3 Little Fonzies with Richard Rivas, Gabe Arosemena, Cesar Martinez, Pedro on drums—formed to play Eagle Rock HS Battle of the Bands, which we played… Became:
1997-2000: The WAIFS - original with Richard Rivas, Gabe Arosemena, Cesar Martinez, Jason Doyle, When Jason and Cesar quit, we got Matt Vaccaro on bass and Janet Housden on drums (main lineup) also special guest drummers Adam Payne and Andrew Packer. recorded only studio demos, live tapes, live video
1999-2000: Bloody Abortion Hangers (BL.A.H)-with Robert Sanchez, Gabe Arosemena, Adam Payne no recordings
: King Archie The Invincible-with Adam Payne, Gabe Arosemena, Jayro no recordings
: SIDS- with Adam Payne, Gabe Arosemena, James Berry no recordings
2000-2013 : U.X.A- with De De Troit, Gabe Arosemena, Johnny Greco, recorded studio demos, one compilation track,
was in band from 2000-2003, band hiatus until 2005, a few shows until 2007, left band in 2008, returned in 2009, left again in 2010, came back 2011, left for good 2013.
2004-2005 : The Fixers with Joseph Arosemena, Gabe Arosemena recorded indie studio recordings
2006: Leave the Engine Running with Joseph Arosemena, Gabe Arosemena, Josh Cubero. recorded indie studio recordings, live rehearsal recordings and footage
2007- 2013: Fringe People with Gabe Arosemena. Special guests Karina Herrera and Joseph Arosemena recording studio demos
A few of my favorite shows ever: (in no particular order)
Throwrag at Las Vegas Shakedown, 2000
Nina Hagen at L.A Leatherfest, 2005
Devo at Hollywood Park, 2010
Patti Smith at the Wiltern Theater, 2013
Dayglo Abortions, Tongue, Decry, Dr. Know at Mr. T's Bowl, 2000
The Dictators at the Troubadour, 2002
Leaving Trains / Avengers at Spaceland, 2004
U.X.A live in Zeke's basement in Reno, NV, 2001
the return of X, at the Palladium, 1998
Violent Femmes at the Palace, 1997
Lydia Lunch at the Echo, 2013
Throwrag, 45 Graverobbers, Adicts at the Knitting Factory 12-31-2004
Inland Invasion 2002 with X, Damned, Buzzcocks, Sex Pistols, S.D, Vandals, GBH, Circle Jerks, TSOL, etc…
Plugz, the Eyes, Deadbeats, Controllers, Skulls, Dogs at Echoplex, 2008
TSOL at the Garage for $5, 2003
Skulls and Controllers for Tomata at Zero One Gallery, 2002
Iggy and the Stooges at the Palladium, 2012
Primus at the Fox Theater, 2010
Flesheaters (performing A Minute to Pray, A Second to Die w/ lineup) at the Echo, 2007
Some Favorite Punk LP's (no particular order)
X- Wild Gift
Leaving Trains- Well Down Blue Highway
Cramps- Songs the Lord Taught Us
Dead Kennedys- Plastic Surgery Disasters
Boys Next Door- Hee Haw
U.X.A- Illusions of Grandeur
Flying Lizards- self Titled
Saccharine Trust- Pagan Icons
Sex Pistols- Great Rock N' Roll Swindle
Hell Comes To Your House
Dickies- The Incredible Shrinking Dickies
Lydia Lunch- 13:13
Devo- Are We Not Men, We Are DEVO
Ramones- Self Titled
Weirdos- Action Design EP
Decline of Western Civilization
Saints- I'm Stranded
Suicide- Self Titled
Nina Hagen- Nunsexmonkrock
The Stooges- Fun House
TSOL- Dance With Me
Damned- Damned Damned Damned
Black Randy and the Metrosquad- Pass the Dust, I think I'm Bowie
Richard Hell and the Voidoids- Blank Generation
Johnny Thunders and the Heartbreakers- L.A.M.F