On July 7, Pittsburgh-based Melt released their second studio album to well-deserved fanfare from critics and fans across the rock genre spectrum. A maturation from the band's debut release, "Replica of Man" showcases Melt's knack for profound songwriting supported by musical execution of the highest degree.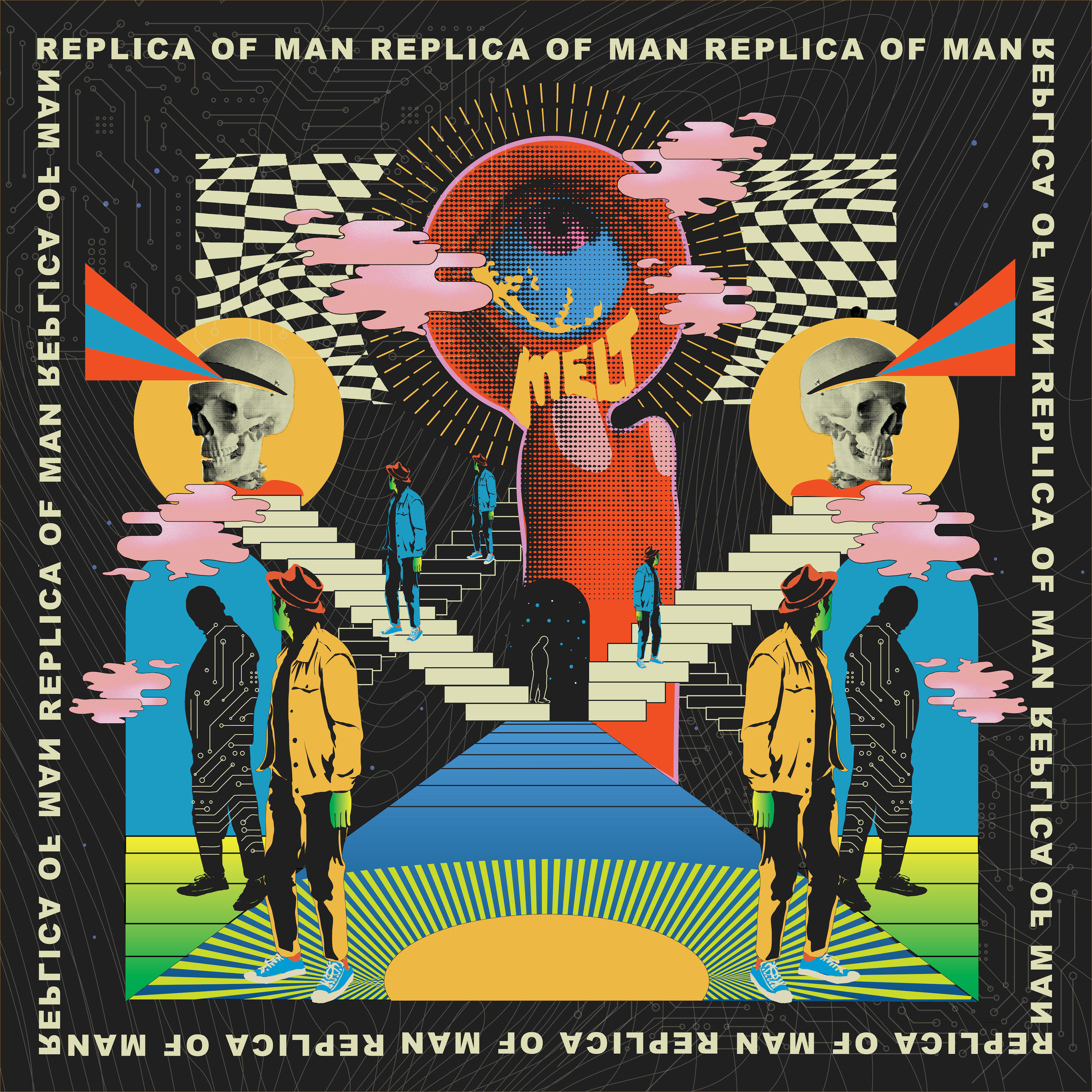 art by Emily Wooddell
Some of this wide appeal can be attributed to the fact that each member of Melt — Joey Troupe (lead guitar/vocals), James May (bass/vocals), J.J. Young (drums/vocals) — brings their unique songwriting skills and vocal prowess to various tracks on the album. While many of the tracks are still catchy and formulaic, their new approach creates a rich tapestry of tonal expressions and lyrical narratives that add a refreshing variety to "Replica of Man" that's rarely present in the hyper-branded style of today's music.
Despite the varying lead roles, the album doesn't stray from Melt's signature heavy psych sound. Instead, the diversity only serves to enhance the band's established sonic identity, cementing their status as one of the more innovative up-and-coming acts in modern rock.
The album opens and closes with two of the band's headier thinkpieces, covering themes like existentialism and the end of mankind. Title track "Replica of Man" opens the album with a prophetic spoken-word segment on man vs. machine before launching into an energetic stoner-rock bass groove complemented by heavy riffs and powerful Zeppelin-era metal vocals, while closing track "Hive Mind" explores our release from the confines we've created in a doomy experimental nine-minute signoff.
"Sight to See" serves as one of the better examples of the band's evolving musical versatility. Lead vocalist James May takes a nearly operatic tone to the verses, which is accentuated by the harmonious interplay between May and Young. The guitar bridge draws heavy inspiration from Iron Maiden, but it's the jazzy verve of the rhythm section that grants it a unique, creative spark.
"Problem Child" marks the vocal debut of drummer J.J. Young, whose vocals are reminiscent to that of Jack White and Robert Plant, while the track's chorus bears noticeable influences from Jay Buchannan of Rival Sons. Despite these multiple influences, the song maintains a distinct '70s arena rock feel, similar to the sound of Led Zeppelin, making it perhaps Melt's catchiest, most classic rock sounding piece to date.
Released as a final single before the album, "Diviner" presents an intriguing blend of sounds that elegantly straddles several genres. The song features a jazzy undertone due to Troupe's lead riffs and May's moving bass line, layered with undertones of of psych-pop and a mid-to-late '60s stylings. However, channeling grunge greats like Nirvana and modern psych-rock staple Ty Segall with the alternating soft verse/heavy chorus formula.
Along with the single, the band released the captivating music video for "Diviner," created by Pittsburgh's Finesse Films, where we embark on a journey with the members of Melt as they navigate a chaotic house party disrupted by a mystical figure known as the Diviner.
Throughout the remainder of the album, Melt explores a yet further range of musical influences. "Skeleton Girl" exudes infectious nu-metal energy, while "Swamp Water" takes us on a delightful, old-fashioned stoner rock journey with the most satisfying heavy riff.
The full album is now available on streaming services, with physical media available later in the year. Listen below and follow the band for release and tour updates:

Album Credits:
Writing: All songs written by Melt's Joey Troupe, James May, and J.J. Young
Recording: Nate Campisi
Mixing: Nate Campisi, Mr. Smalls Recording Studio
Mastering: JJ Golden, Golden Mastering
Album Art: Emily Wooddell
Video credits: Cary Young and Jeff Belack, Finesse Films
Photo credits: Christopher Sprowls

Follow Melt:
https://abandcalledmelt.bandcamp.com/
https://www.instagram.com/meltyourself
https://www.facebook.com/abandcalledmelt
https://www.twitter.com/abandcalledmelt
https://www.youtube.com/@abandcalledmelt
https://open.spotify.com/artist/6gzPFf6sEdQT9BQzsjHUVY?si=RPL2rWDlSi6zjuhBFPWhTg