New track from Pure Phase Ensemble feat. Mark Gardener of Ride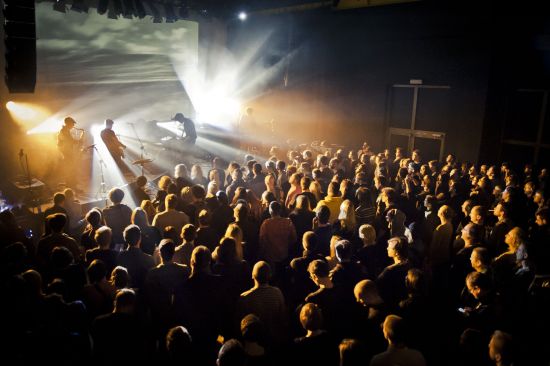 Collaborative music project Pure Phase Ensemble, which this year featured Mark Gardener of Ride, releases Live at SpaceFest! album.
Pure Phase Ensemble is an international artistic collective created specifically for the SpaceFest music festival in Gdansk, Poland, which takes place annually and is organized by the Nasiono Association. Each year in the first week of December, the city of Gdansk plays host to this space-rock/shoegaze-themed music festival, at which time numerous select musicians from Poland and abroad gather to take part in a special workshop series. They collectively compose a concert's worth of music, which they then perform live to the festival attendees. Each year this unique concert event is recorded live and subsequently released as an album.

The program for each workshop is jointly directed by Ray Dickaty, a British saxophonist improviser and former member of Spiritualized (1997-2002), and Karol Schwarz (KSAS), who also manages Nasiono Records. Along with these two key figures, a talented, internationally-recognized musician is invited to co-direct Pure Phase Ensemble's creations. During the latest SpaceFest, Mark Gardener, the frontman of celebrated shoegaze pioneers RIDE, occupied this seat of honor.
The live performance album Live at SpaceFest! by Pure Phase Ensemble is currently available on Bandcamp, iTunes, and Spotify and the CD is also available at the Nasiono Records website. Among the 7 tracks is the captivating live performance of "Morning Rise". This mellow, sun-drifting sonic tapestry incorporates a beautifully slow-burning dream-gaze melody and not only recalls RIDE's 1990s output, but also represents Gardener's first proper shoegaze/space-rock release in over a decade.
Live performance VIDEO of "Morning Rise" by Pure Phase Ensemble from SpaceFest: