Poetry SLAM of the Week // Kevin Burke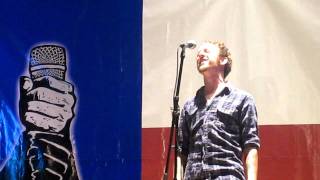 The latest entry to our new weekly poetry slam feature.
More Kevin on his website or Facebook.
A native of Chicago's Southland, Kevin W Burke's first time on the spoken word stage was a little under two years ago when he moved to Austin, TX. Though a fresh face in the Austin poetry scene, his honesty on stage and his voice rooted in hip-hop rhythm and punk-rock passion have been turning heads and earned him the reputation of one of the more vibrant performance poets in Austin.