My new favorite band is a self proclaimed "dirty, loud and evil" three piece out of Stuttgart, Germany. They've been kicking around the scene since 2018 spreading their own unique brand of dissonant noise rock. Preeminent songwriter Ralph Schaarschmidt along with long time friend and crushing bassman Daniel W. came together with dissenter drummer Matt Dumil last year to round out the current lineup. The chemistry of these three malcontents can be witnessed on their new release Rogo out this month that you can find on their Bandcamp page.
These guys are fueled by that true DIY ethos and maybe also inveigled by the ghost of Steve Albini. Well, since Albini is still alive let's just say I'm guessing there is some Big Black in their record collection alongside a notable sited influence The Jesus Lizard.
In these days of ongoing political unrest, tyrannical fascist leaders, homogenized pop music drivel and manufactured radio songs along with a myriad all other social ills, Trigger Cut are a nod to the almighty power of guitar, bass and drums. Here's to dreams of replacing those stale old white men in positions of power with cute fluffy tabby cats and cranking up the volume on that glorious slab of vinyl, aka stack of wax, aka licorice pizza from our new friends Trigger Cut.
Rogo Track List:
1. Solid State
2. Coffin Digger
3. Transmitter
4. Oxcart
5. Hooray Hooray
6. Fireworks
7. Way Down The Border
8. Regular Funk
9. Nutcracker
10. YESSSS Brother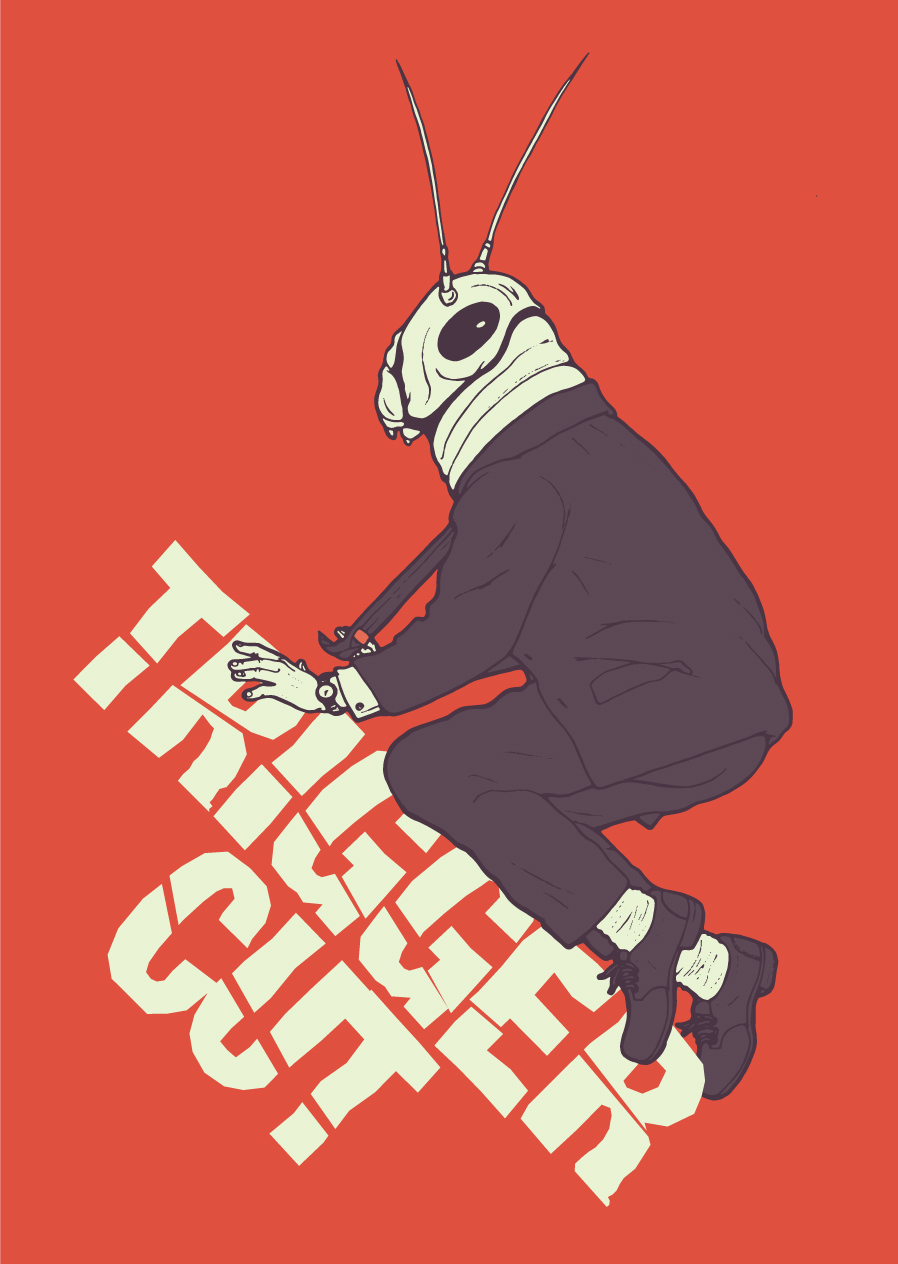 Follow on Facebook and Bandcamp
RIYL: The Jesus Lizard, Shellac, Big Black, Barren Womb, The Obits, Black Helicopter