"We never did many gigs, or that many records and that ain't going to change by [the] looks of it," so says Rob "Spike' Harrington, frontman of legendary street punks the Partisans. Well, this doesn't sound too promising. We've been waiting a good two years for the band's next record, and the last one wasn't even a full-length! Sure, "Hysteria" - released as "So Neat" here in the States - was a wonderful EP, but what do you expect from us? After all, the last material bestowed upon us by these UK greats before that EP was in the early '80s when the Partisans were at the height of their game. And then for seventeen years…nothing.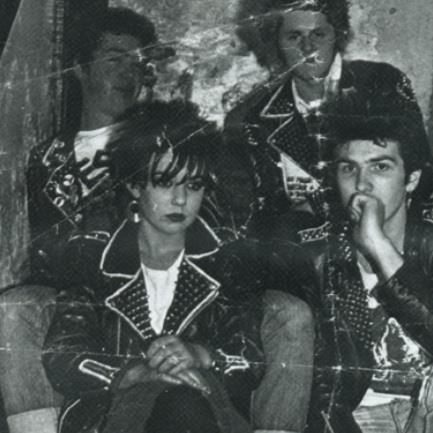 But, fear not, the Partisans – in their latest incarnation – Spike on vocals and guitar, Andy Lealand on guitar, along with latest recruits Nojan on bass and drummer Gustaff – have been hard at work and may be hitting the road soon with some new material, although the details haven't been finalized yet: "We just recorded eleven new tracks over in Sweden, in an old 24-track analogue studio, not a computer in sight. Did the whole thing in six days. TKO might release the album, don't know yet. When an album gets released, we definitely want to do more gigs, and we'd really like to get back to the US."
But the question is, will the new material have a pop-side to it similar to their last release the "Hysteria" EP, which marked the band's return to the punk scene, and their latter material during their original run back in the '80s, or will there be a hint of the angry, youthful vigor that was so evident in their earliest material like that seen on the classic "Police Story?" "It's not that we don't want to or can't write stuff like 'Police Story' anymore. We love playing those songs live. We still write about the same things, cos the same things affect us, and we'll always feel strongly about the shit that surrounds us. I guess we've just learnt to play our instruments a bit better. We can do four chords now, not just three."

One tune off the new record is called "Guerilla TV" and they sent it to TKO for a compilation the label is putting out called Punch Drunk. "The 'Guerilla TV' tune was written by Nojan and Gustaff and it's one of my favorites. We slowed it down a lot. Originally it was going at about three hundred miles per hour, but we all thought it sounded more powerful the way it is now." But still, a majority of the material is written by original Partisans' Spike (lyrics) and Lealand (music), although when it comes down to it, the entire band has a say, feeling free to voice their opinions when they feel something should be changed.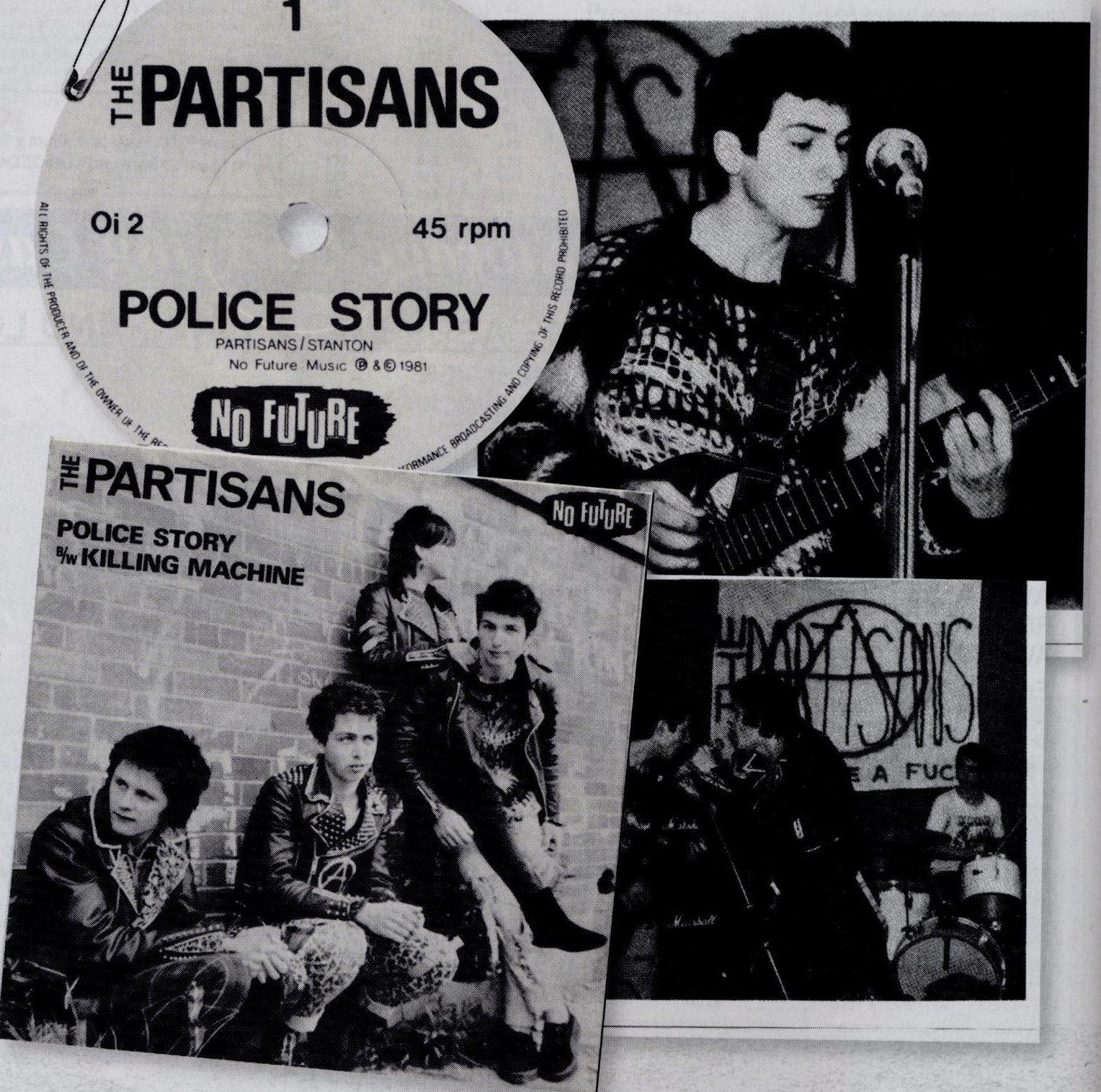 So where are they located now? Upon ending their hiatus since 1985 – they never officially broke up – and reforming, playing their first gig in Sweden in 2000 with the aforementioned line-up, and releasing the "Hysteria" EP in 2001, they have set up headquarters in both Wales and Sweden. "We have a weird set up, which is why for us nothing seems to have changed that much." About recording that EP, Spike concludes, "It was just like it always was to be honest. The four of us have known each other for years, and we're all still in touch with Louise and Shark [original bassist and drummer, respectively]. The 'Hysteria' EP was also recorded in Sweden in another old 24-track studio. They're really into their music over there." On a side note, Spike disclosed the whereabouts of Shark, who is now a geologist in Asia, working in countries like Thailand, Vietnam, and Singapore, adding, "He hasn't changed. Still into the Clash, still playing drums, and rumor has it, still playing Partisans tunes."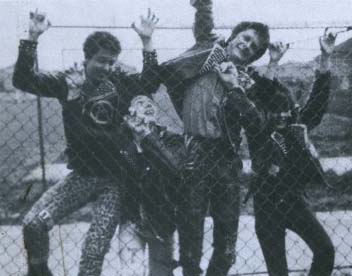 However, the three-song "Hysteria" EP didn't mark Spike and Lealand's first foray back into the studio since the early '80s. The two actually came together in order to record a couple of tracks around '89, but left it at that and didn't pursue that path. "We were just fuckin' around and never intended to 'make a band' out of any of it, and we certainly didn't have it down as Partisans material." In actuality, the two recorded these tracks under the moniker Agent Orange – no not that Agent Orange of "Bloodstains" fame. Spike expounds, "We committed a sin and used a drum machine not a drummer, and the tracks later appeared on the 'Best of Album' without our permission, again [the band experienced a similar scenario when their LP "Time Was Right" was released – mixes got jumbled, got a bit messy there – let's just say the final product was not what the Partisans had intended to put out]. One of our new songs is about all that, called 'No One Asked Us.'" This definitely sounds like how the Clash – a band with which the Partisans are often compared – wrote the wonderful "Complete Control" as a reaction to their label CBS putting out "Remote Control" as a single without consulting the band and against their wishes.
We still write about the same things, cos the same things affect us, and we'll always feel strongly about the shit that surrounds us.
Well, it seems as long as the Partisans feel compelled to voice their opinions and socio-political views, they'll keep heading into the studio every now and then and create more fine punk tunes to add to their ever-growing catalogue. And rest assured, punks the world over will stay loyal to one of street punk's finest outfits. In the twenty-four, twenty-five years since they initially formed upon witnessing the first wave of punk in the UK first hand, including the Clash and the Buzzcocks' (still one of Spike's favorites), the band has only garnered more respect in the scene, becoming a punk rock institution in their own right. Both seriously and self-deprecatingly, Spike responds, "It's inspiring to be blunt, and we've got a huge amount of respect for the people who come along to the gigs. Problem is, by recording new material I guess we're about to fuck all that up." For some reason, I beg to differ with that last part.