What does it mean to be close to another person? Are the connections that tie us to one another shifting or crippling? These are questions that writer, director and actor Kit Zauhar examines in her sophomore feature, This Closeness. Renting out an Airbnb in Philadelphia for a weekend, Tessa (played by Kit) and her boyfriend Ben (Zane Pais) stay in a shared two-bedroom with Adam (Ian Edlund), an awkward twenty-something who for the first half of the film instills himself as more of a voyeur into Tessa and Ben's relationship. As Ben revisits and socializes with his classmates from his high-school reunion, Tessa is left to her own devices in the apartment, desperate to find a way out of her enduring feelings of loneliness.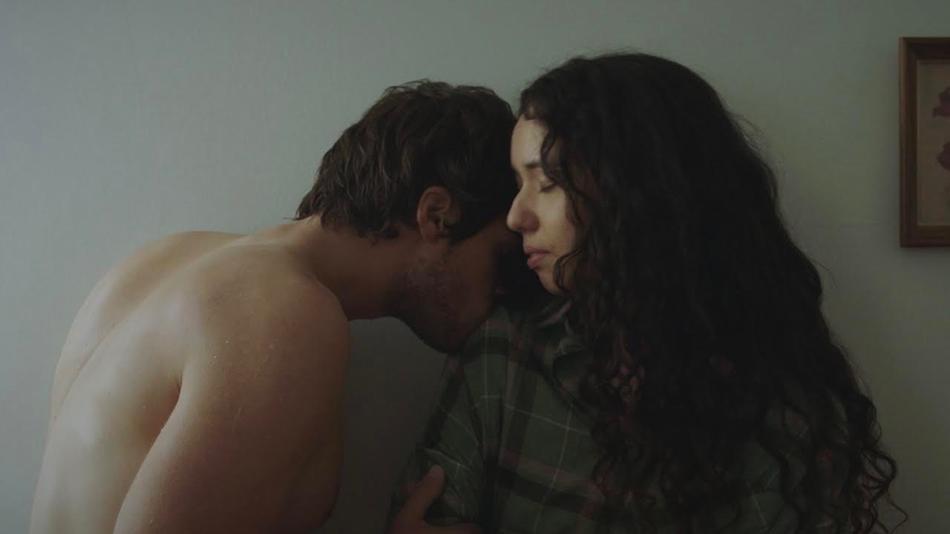 All involved in careers that concentrate on communication, Tessa's work crafting ASMR videos on YouTube functions as a means of income but also as a way to heal and soothe those that are subjects or even just observers. When Adam experiences the calming tactile sounds of Tessa's videos, he gravitates towards its exposure again and again. Palpable in his isolation, Adam is alone in his room the majority of the time working on editing sports videos. Speaking fondly of his roommate Lance who is gone to help to his ill mother, Adam conversely speaks of himself as a 'bad person'. "People don't seem happy to see me", he answers when Tessa asks as to why he thinks he's not good just the way he is. In other words, society's attitude, whether explicit or not, has such a strong hold when it comes to dictating our self-esteem and our validation in this world.
Taking place within the confines of a non-descript two-bedroom apartment, This Closeness' audience feels the constraint and tension that occurs within its four walls. Numerous fights between Tessa and Ben cycle between obvious misunderstandings followed by making up and forgiving each other. When Ben brings home a previous one night stand and flirtatious high-school friend, Tessa doesn't understand how her partner can be so caught up in the past, viewing it as a refusal to grow up. Utilizing purposeful pauses between conversation and dialogue, Zauher has an immaculate way of conjuring believability and tension between her characters.
While occasionally bordering on simplicity and meandering in its tendencies, This Closeness is a revealing look at how human interactions can quickly get misconstrued and how, at our core, much of our desire simply boils down to a yearning for authentic and honest connection.