Having to put aside their anniversary tour plans this year due to Covid-19, Jawbreaker celebrated the release of their seminal 1995 album Dear You this weekend by letting fans know that they are working hard to return in 2021. You can check out the note from the band below, and stay tuned to the band's Instagram page for the perfect blend of nostalgic show flyers, crew profiles, and more news.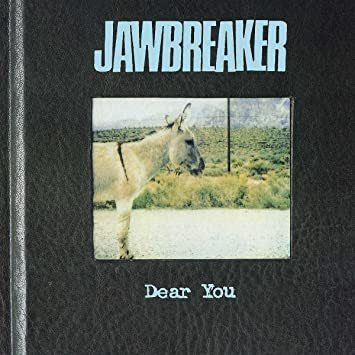 Happy 25th Anniversary! Jawbreaker's Dear You turns 25 today. It's officially old enough to rent a car, so if you're moving back to your parents' place for the remainder of the pandemic, give this album a call and it'll pick up a car and split the gas money with you for the trip back home. We had an epic tour planned in 2020 that obviously went away. We're in the process of re-scheduling it for the summer of 2021. Hopefully we'll out of the woods by then. Meantime, when faced with an important decision, ask yourself: What would Joe Strummer do?
Whether on vinyl or via your preferred digital service provider, be sure to give Dear You a few spins this week!