On May 5, the members of Pittsburgh-based Melt unveiled "Sight to See," the band's first release since their 2021 self-titled debut. Today, the doom rock trio has once again delivered with "Problem Child," a hard-hitting villain's anthem that showcases their range by delivering a captivating blend of '70s-era arena rock influence and modern doom.
A tour de force written and vocally performed by Melt drummer, J.J. Young, "Problem Child" dives into the psyche of a character who revels in their own malevolence, unapologetically embracing their dark nature. Young's vocals, inspired by the likes of Led Zeppelin's Robert Plant and Rival Sons' Jay Buchanan, serve as a conduit for the song's energy with an undeniable intensity and range.

The band's love for big '70s arena rock shines through in "Problem Child," capturing the essence of that era's grandiosity and combining it with their unique blend of contemporary doom. The bridge, reminiscent of Fleetwood Mac's songwriting prowess, provides a brief melodic respite before the song explodes into a suprising outro riff paying homage to the gritty rock stylings of the White Stripes. This fusion of influences showcases the band's ability to honor their musical heroes while seamlessly infusing their own signature sound into the mix — resulting in a sound that is both nostalgic, while not dated, and experimental, while still being catchy enough for mass appeal.

Listen to "Problem Child":

Song Credits:
Writing: All songs written by Melt's Joey Troupe, James May, and J.J. Young
Recording: Nate Campisi (with assistance from Ben Corwin)
Mixing: Nate Campisi, Mr. Smalls Recording Studio
Mastering: JJ Golden, Golden Mastering, March/April 2023
Earlier this week, the band announced the name and official release date for their upcoming album, Replica of Man, along with cover art created by Pittsburgh-based artist, Emily Wooddell. The album will release to streaming services July 7, with physical copies expected later this year.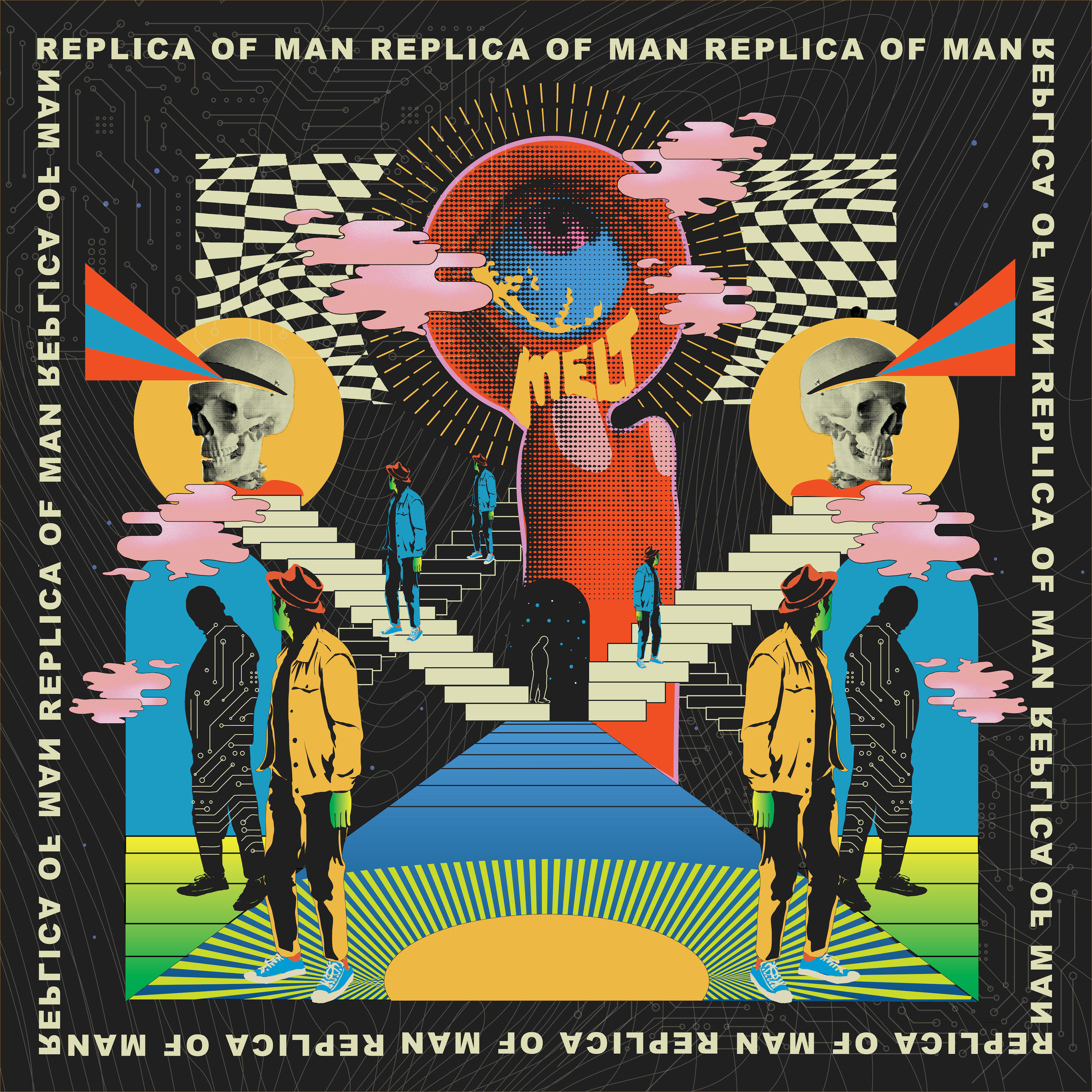 Replica of Man cover art by Emily Wooddell
Melt links:
Melt on Bandcamp
Melt on Instagram
Melt on Spotify