Song Premiere: "Blurry Eyes" ft. Valley Taylor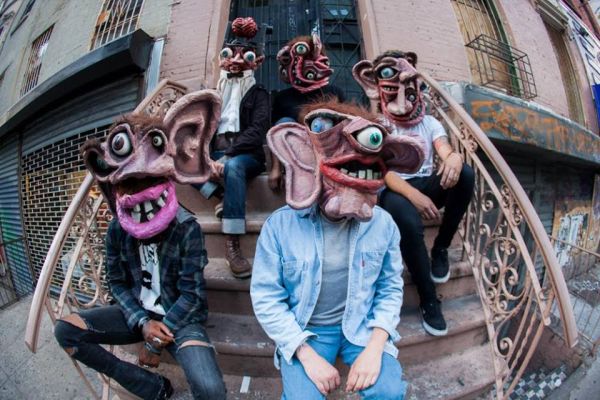 SoCal indie rock band with art punk and post-hardcore influences The Body Rampant drops an exciting single from its imminent album.
Rebel Noise is excited to present the new track "Blurry Eyes" from Southern California-located indie rock band The Body Rampant's upcoming album RMPNT. The LP drops tomorrow, February 16th, and you won't want to miss this one, or the amazing throwback artwork that's by far the best that's been put out for a while on an album cover.
RMPNT delivers 11 tracks of The Body Rampant's most exciting and technical music to date. It includes a very special selection of guests including Thomas Pridgen (Mars Volta), Bradley Walden (Emarosa), Daniel Wand (Capsize), and Ryan Hunter (Envy On The Coast).
The Body Rampant are known for their unforgettable live shows, larger than life imagery, and blending musical styles that include art punk, indie, and post-hardcore
The mystique of the band captures the interest of new fans daily and their diehard following has been waiting patiently for the new music since being teased months back. The energy of "Blurry Eyes" is taken to new levels with guest vocals by Valley Taylor of Los Angeles indie group Higuera. Listen to the track below:
alt-rock alternative rock art punk indie rock post-hardcore rock the body rampant