Chicago-located independent alternative rock band So Pretty, which formed in 2015, belies their name with their grungy sound and punk attitude. They mix energetic garage punk with right-on riot grrrl defiance on their dynamic tunes.
Set to release their upcoming album VS Me on March 13th, band members Rachel Manter (guitar, vocals), Ashley Holman (guitar, vocals), James Seminara (bass), and Stefan Lindgren (drums) have put their all into their catchy and vivid songs.
Rebel Noise is stoked to host the premiere of the LP's lead-off track "Enough." It's a gritty and fierce number that scrambles fast with distorted and elastic guitar riffs, bottom-heavy bass line, rapidly bashed drum beats, and slammed cymbals.
Dual vocals from Manter and Holman counter each other, moving from ferocious exclamations on the mad-dashing verses to a sing-song sway on the choppily churning chorus sections, and then merging at the end in a noisy sonic/vocal collision.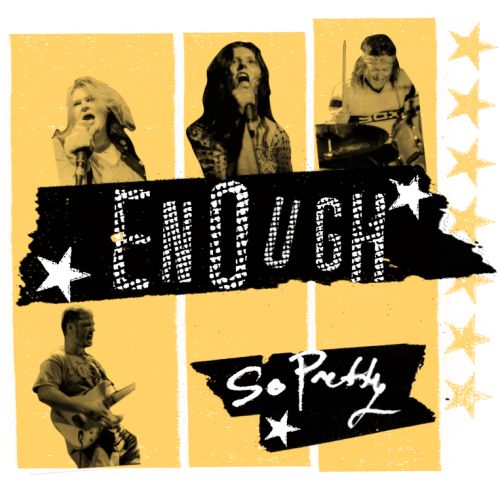 https://sopretty.bandcamp.com/