Supergroup Kimono Kult releases new EP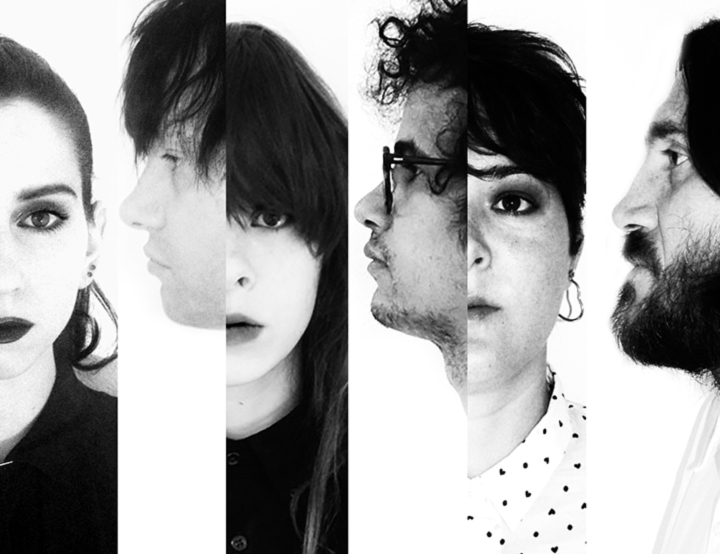 Members of Mars Volta, Red Hot Chili Peppers, Le Butcherettes, and more join forces on a new EP.
The project of Kimono Kult began as a collaboration between Nicole Turley (Neurotic Yell Records, Swahili Blonde, WEAVE!), Teri Gender Bender (Le Butcherettes, Bosnian Rainbows) and Omar Rodriguez-Lopez (Bosnian Rainbows, Mars Volta, At The Drive-In). John Frusciante, Dante White, and Laena Geronimo were brought in to add some additional parts, and the result is a 4-song genre-bending EP to be released March 4 via Neurotic Yell Records.
All the band members are adamant that this is not some "all-star" vanity project. In fact, one cannot even SEE Kimono Kult – one can only HEAR Kimono Kult (in theory with the true definition of OCCULT as "something hidden").
Kimono Kult synthesizes all the signature styles and influences from a cream of crop wrecking crew Nicole has at her immediate grasp. Vocally fronted by the untamable Teri Gender Bender (Le Butcherettes, Bosnian Rainbows) their debut EP Hiding In The Light are four songs of electro/dub/afro-beat/avant-freak/jazz-like conversations of instrumental ecstasy.
http://neuroticyellrecords.bandcamp.com/album/hiding-in-the-light
john frusciante kimono kult le butcherettes mars volta neurotic yell records omar rodriguez-lopez red hot chili peppers supergroup teri gender bender