As we close in on ten weeks since live music events and festivals have announced their cancellations and venues have ceased to operate due to the pandemic, cities with countless artists and industry workers have lost innumerable creative jobs and outputs, and Austin Texas is no exception. Operations revolving around its massive annual March event SXSW, which boasts an attendance upwards of 417,000 people from around the globe, were put to an immediate halt after its cancellation on Friday, March 6th. Red River Cultural District, a downtown tourist destination which includes dozens of local music venues and small businesses, attempted to pick up the pieces in a scramble to re-book nearly a year's worth of planning into a single week, yet that hustle promptly disintegrated after COVID-19 eventually caused traveling bands and artists to cancel and re-book flights or turn their vehicle around after being on the road for weeks. Artists and musicians often plan their entire release schedule and tour around SXSW dates, local bands included. Formed in 1995, And You Will Know Us by the Trail of the Dead drummer/guitartist/vocalist Conrad Keely had returned from their European tour just prior to the news of SXSW's cancellation, an event that they've partaken playing shows in for years on end. Not only did their performances for SXSW get cancelled, but shortly after their west coast tour dismantled as well. "It's a bit of a disappointment because this was our 25th year anniversary and we were going to make a party around that. That would have been something we would have celebrated, but now we have to do that in a small studio environment and try and stream it," he laments. "But it's one thing to feel like you're alone in something, and then you realize that everyone else is going through the same thing. You feel a sense of solidarity with the world, I suppose."

Psychedelic rock quintet Holy Wave is yet another act that was on the verge of celebration in light of their latest record, Interloper, that had a scheduled release date for May 8th and has now been pushed back to July 3rd. The band was on tour when they heard the news of SXSW and they made their drive back from Chicago, only to find out they had been laid off from their jobs as a double blow. Joining his bandmate Kyle Hager in the quieter recesses of Springbranch, Texas, drummer Julian Ruiz was able to recoup for a period in the countryside for a week before returning to Austin. "Boredom takes over pretty hard", he states, though he's been fortunate to be able to have a practice space to escape to and work on music at Mosaic Sound Collective.

Music writer Rachel Rascoe, a freelancer at the Austin Chronicle since January of 2019, reiterates the immediate stress felt in mid-March and how difficult it was to keep any semblance of structure in place for very long. "I was a lot more stressed when everything was changing really quickly, just because it was difficult to report on for a print format", she emphasizes as she aimed to grapple with reporting about the national issue of COVID-19 and assessing what information would be most useful to the immediate community.
Pictured: Rachel Rascoe
For music industry workers, ranging from talent buyers to booking agents, writers and record label owners, most have had to settle into a more immediate actions and are all jointly playing an elaborate guessing game for the foreseeable future. "It's a day by day, moment by moment process. Some days are better than others, some days are worse. Initially there were a ton of emails and a ton of pressure to get offers and holds out because I think everybody was grasping at trying to comprehend what exactly the future was going to look like. Over the past three weeks or so, things have come to a standstill", says talent buyer Dan Holloway of music venue Barracuda. Questions as to when music venues and bars are allowed to open up again and what their capacity will even look like, poses uncertainties for gigs and live events, not to mention the stressors of paying inflated and extreme rent costs for venues that reside in downtown Austin. "Until you know the capacity, why would you announce anything?", wonders booking agent Zach Cepin of High Road Touring. A lot of frustration has surfaced after an initial rescheduling of a tour, and then realizing they likely have to get rescheduled once again months down the line. "I haven't been booking new tours", he states. "It can be hard to plan people's years, especially when they have release plans delayed and especially when we don't know when venues are going to reopen." He remains hopeful for the latter quarter of the year being viable for touring shows, and Graham Williams, the founder of promotions and marketing company Margin Walker Presents, feels the last quarter of the year may be feasible for live events but likely for local and smaller indie bands, with larger touring acts playing into 2021 looking to be more feasible. "Since we mainly deal with touring bands, we're at the mercy of a bunch of factors — what will happen health-wise that'll make it possible to do shows, what size those shows will be, what the city and the state will allow and what the touring bands and agents want to do since they're trying to plan things out too. But no one wants to book a tour and then move and cancel it because they've already moved and cancelled tours already", Williams says. Not to mention the subjective rules between each city and state may differ, so what may work for one venue hosting a touring band may not work for their next scheduled date. Cepin also reflects on the obstacles that a venue operating under limited capacity would pose on the artists, as well as the venue itself. "I don't know if it's financially viable for the venue or for the artists, and it changes the vibe of the venue", he mentions. "If you were going to go see a show at a theater and only a third of the venue could be open up to the audience, when you're onstage you're just looking out at a bunch of empty seats. It's not really ideal as a performer."
After a slew of individual and collective pain and anxiety, many have been able to adjust expectations and hone in on their creative instincts to channel a new "normal" and focus throughout their workdays. Says Tony Presley, co-owner of record imprint Keeled Scales, "initially it was really devastating and a little paralyzing, to be honest. Within a few days all of our artists' tours for the entire year were essentially cancelled, all of SXSW was cancelled and record stores had to close. It kind of immediately felt like the sky was falling. After that realization set in and I could start thinking about what the future looks like and how to adapt, we've been able to come up with some strategies that at least for right now seem to be helping a little bit." Keeled Scales has been centering on and cultivating unique digital releases and merchandise with fewer overhead costs and encouraging fans to purchase pre-orders, as well as taking advantage of Bandcamp waiving their revenue fees for the first Friday for the next couple months.

Rascoe recapitulates the demand and need for new releases for the fans that are sitting at home and tend to have more time on their hands to immerse themselves in an entire album. "I feel like there's a lot of excitement coming back […] I've seen so many people recommending artists with Bandcamp sales. I don't know how much that's really turning into money for artists compared to when they do get to go on tour, but at least there's a lot of discourse about it right now […] I feel like I definitely have more time than ever to try and listen to all the new local albums when I'm at home." Her involvement with Dorio, an indie-pop/rock project she started with her partner Chaz Doriocourt, included a record release in late March via Citrus City that was meant to immediately follow a string of SXSW performances, yet going ahead with the release despite the globe being under lockdown proved to still garner support from their audience.

For talent buyers and venue staff, the emphasis has been placed from booking and rebooking shows to figuring out how venues are going to survive throughout these challenges. "I think the focus has shifted towards what can we do to have venues when we come back. That's the real name of the game at this point", says Holloway, one of many venue staff who have created various GoFundMe links and merchandise options as a way for their city to feel involved and help out how they can via donations and purchasing goods to wear and share on socials as a means to help aid their respective venues during times of need. Cody Cowan, the executive director of Red River Cultural District, created another channel to help financially aid venue and production staff, musicians and service workers with Banding Together. Through one time or monthly donations, funds are mailed out as grocery gift cards which individuals can apply for to help ease the burden of significant and necessary bills. With a recent and generous donation from Stand With Austin, Banding Together is on their second round of gathering funds for creatives to be distributed in June.

Williams speaks on the significance of NIVA (the National Independent Venue Association), a non-profit organization which aims to secure financial support to preserve the national ecosystem of independent venues and promoters. Its foundation formed a couple of years ago as Independent Venue Week, a means of suppoting non-multimillion dollar venues during slower periods of the year. As the community was already in place, so formed NIVA which has harnessed more than 1,500 venues and promoters across 50 states. "That's a voice we've never ever had", emphasizes Williams. "When you think economically about what has to happen as we start to reopen, people have been talking about restaurants and stores in terms of small businesses, but no one is talking about venues. Whatever you hear in the media, politics, or any conversation about live music, it's always in reference to LiveNation, they're always talking about these mega-multimillion dollar companies [… ] and not really recognizing that the amount of independent venues and promoters is massive. A lot of them can't flip on a light switch and open the way a retail store could." Communication throughout Slack channels, lobbying efforts and fundraising has proven to be fruitful for the indie venue community and its staff at large and getting attention within the broader media about the efforts they're aiming to fulfill.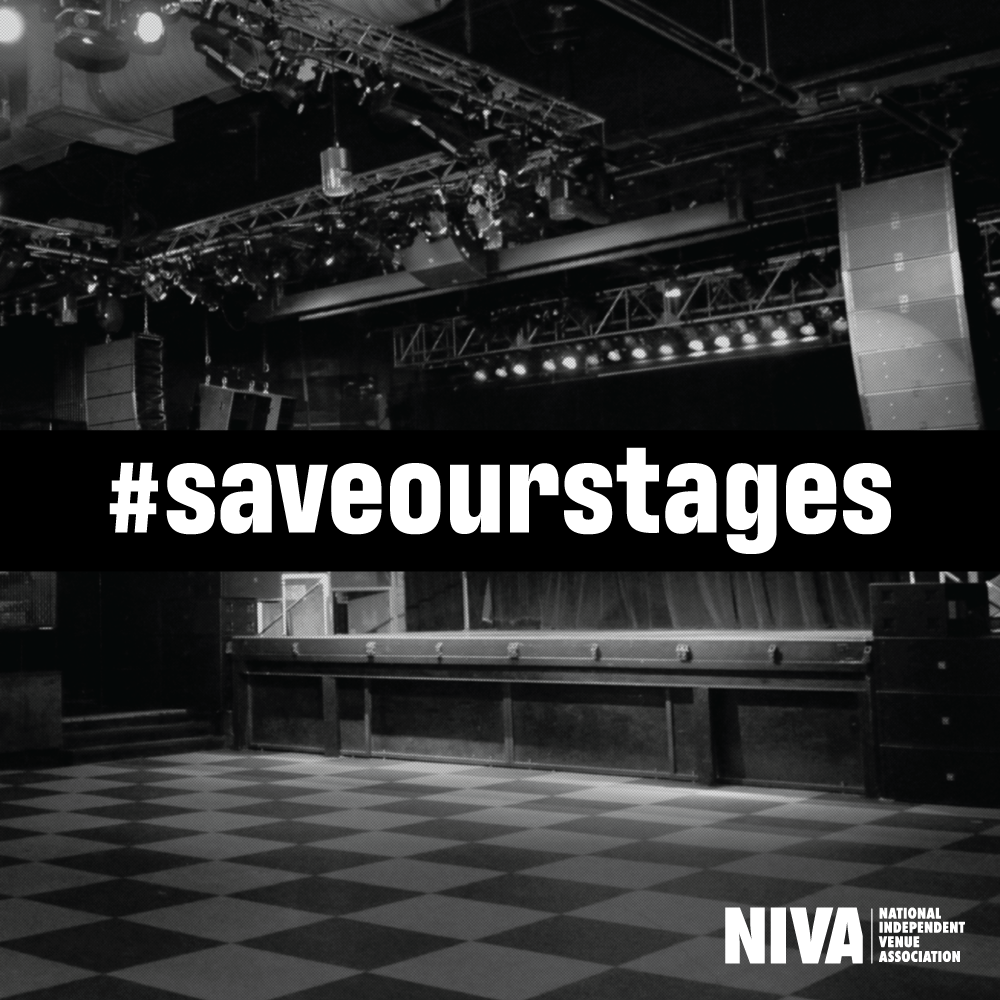 On a smaller scale, much of the communication that was once taking place during in-person meetings has now moved to the virtual world. "We're on Zoom constantly now. I've never been on [it] so much in my life. I should have invested in Zoom because Zoom's killing it right now", laughs Williams. Those that were interviewed expressed the pronounced strength between various sectors of the music industry in sharing ideas, keeping each other afloat and instilling regular communication. "If I've learned anything in the past few weeks, it's that I think the music industry can make it through this and make it even stronger", emphasizes Presley. "People still feel really connected to music, it's still such an emotional connection. When people know that they can help artists out directly, they're going to continue to do that."

Pertaining to an individual level, many have been able to maintain or find ways of regaining a new 'normalcy' or perspective in their lives and finding hope in the midst of chaos. Says Cowan, who maintains his full time job, "it feels like for myself it's a lot of stress management, a lot of pacing myself. Not needing to work 50 hours a week or something, like that's going to change anything in the world around me, aside me being miserable on top of it!", he laughs. Cepin's reflection and revisiting on what matters the most in his life have emphasized the importance of his personal connections, especially while living solo. To form a degree of structure in his life, he's taken to visiting a nearby establishment for his morning ritual of caffeine. "Just to have some kind of routine to feel like I'm going somewhere, I'll drive my car to the Jack in the Box by the H-E-B just to get a coffee", he says. "That's the only thing I'll do, get a large coffee with cream. It's like a chance for me to have some interaction that feels normal. Every time I go through [the drive-thru] they ask, "Just a coffee?", and I say, "just a coffee." [laughs]

For Keely, his additional illustration work already relied on him working in isolation and his ability to put distractions to the wayside has been amplified. "That's probably the most positive thing that I've experienced. There are so many fewer distractions which allows us to focus a lot more on our creative projects", he states. "I think that's like a gift, in a way […] It's a good reminder of what our potential is, because we've come to live in such a distracted society. I see that a lot in times when I've gone out and been in public. You'll see a whole line of people at a show, but they're all on their cellphones. Their attention is completely scattered. I've been guilty of it too, but I've been more aware of it because it does bother me. I think that when we're faced with these types of challenges it's a good reminder of what our minds are capable of without the distractions." Taking the time and space to subscribe to online and free lectures via The Great Courses website on history and creative writing has been another activity Keely has immersed himself in. Ruiz reiterates the sentiment of honing in on his craft and being hyper-vigilant working on new music and preparing for their album's release later this summer. "Being able to put out the singles is always something to look forward to, we've been wanting to set these songs free for a really long time. We're anxious to go promote this record like you do when you put out a new record. We're all being super productive right now which is the silver lining of the whole thing."
Pictured: Trail of the Dead [Keely front left]


For many, however, the pandemic has been an arduous time with all the uncertainty COVID-19 poses. Many have been having to remind themselves not to catastrophize their current situation and instead to hone in on simplicity for their day to day living and to be gentle with and not shame oneself. With so much pressure to either continue working long hours, or if you're not working to then fulfill every goal you've put on hold because you were too busy to work on them, that may only lead to more disappointment and stress. "The past month has been really hard for me to focus", states Rascoe. "I think I realized this isn't really the time when I'm going to step up, [even though] it's been something I've been meaning to do for months. This doesn't have to be the time where you finish up your project that you have been wanting to work on."
Cowan is reminded of the lessons he learned after seeking sobriety that getting back to the basics is absolutely essential. "It's a big psychological game. How do I manage expectations? If I expect things to get "better" sooner rather than later, or for things to be easy rather than difficult, I'm setting myself up for some real challenges […] If we don't have a job, we're now confronted with a lot of time on our hands. There really is an instinct as people to be productive, to be busy, to accomplish things, to be stimulated. Whether that's work or TV or going out to shows, it's really challenging to be stuck at home and look at the mirror of oneself and see things bubble up. I would really stress simplicity and not creating expectations," he emphasizes. "I think it's particularly [crucial] for those of us in the music industry who have lived creative jobs and who have creative minds where we're not as accustomed to structure. We have to remember that even if we thrive with flexibility or that's how our brains operate, we're still organisms and we still need basic structure to set circadian rhythms." Concerns around the meaning and significance of productivity and how we attempt to measure our output cropped up in conversation, along with the inherent flaws on what society has deemed as efficient work. "It's just non-stop. Everyone's got one, two, three hustles to try and make ends meet. It's totally unsustainable, totally untenable. If anything good comes out of all this I'm hoping we have a chance to break that cycle because that did not work for anyone", he exhausts. "A lot of the stress and pressure and busyness of life has to do with our mind and our attitude and presence to what's going on. Getting pulled along by the stress is different than productivity, and that's different than being well. You can actually achieve more by doing less, we just usually measure our own productivity by our stress levels. There's definitely a big opportunity to be aware of that and to sit with that […], but when you're in it, you don't have time for that. You're just surviving."
Pictured: Cody Cowan / Photographer: Daniel Cavazos


One of the many incredible organizations that resides in Austin is the SIMS Foundation, a non-profit that helps provide mental health resources and healthcare to the music industry sector. James Whelan, SIMS Foundation's development and marketing associate, indicates that they've seen upwards of 50% more clients inquiring about provided services, especially counseling and substance abuse resources, compared to their historical average. "The cost of care is also going up because we're trying to help defer the cost as much as possible and ease that burden for people. We're looking for new streams of revenue and trying to raise more money so we can keep up our level of service to where we want it to be, even before the pandemic started." The non-profit has been able to include new therapists and health advocates into their provider network to account for their increased demand and the unique health situations that have cropped up in the community. "Beyond getting people into services, SIMS has also been making sure that we're trying to engage people and talk to them and letting them know we're advocating for them. We're trying to figure out what the solutions are on a local level and we're working with other non-profits who also have a huge interest in keeping our music scene alive and trying to make sure that money is spent the right way," citing that there have been multiple positive actions that have taken place behind the scenes that have allowed them to continue to provide for those that are struggling.
In light of Mental Health Awareness Month and after having lost 17 of their benefit events in the last couple months, SIMS Foundation generated interest for local musicians looking to perform and talk about their mental health journey via social media live streams for an audience to watch in the comfort of their living rooms. May 4th marked Sofa Sessions kickoff date which encouraged viewers to tune in every night and make a donation that is evenly split between the artist and SIMS. Each evening for the remainder of the month, a new artist will perform at 6PM CMT with acts like The Bright Light Social Hour, Eve Monsees and Mike Buck, as well as scheduled fundraiser parties and meet & greets with Jackie Venson and Wild Child. Not only have they been able to reach a local audience, but they have also formed connections with and allowed viewers from all over the globe to tune in. "It's easy to feel alone at home right now and be missing live music, so this is at least for the time being some people's 'spot' for live music", states Whelan.
Pictured: James Whelan / Photographer: Todd V. Wolfson


Along with reminders to check in with your mental health and using the tools at your disposal to reach out for help, feelings of resounding encouragement stem not only from the individuals interviewed, but also reflects Austin's integrated music community at large. Williams reiterates similar viewpoints after seeing so many people within the local and national music community working together and fighting the good fight to grow and survive the unique challenges the music industry and its artists have had to face. "It's cool to see the music industry, or the creative community in general, show what they can do when their backs are up against the wall", highlights Whelan. "[Their] entire industry is shut down and within a week you just saw people pop up with all these new solutions and ideas and it just feels like that's just creatives and what they're going to do. They could have sat back and complained, but they all got to work and found different ways to both support themselves and bring something to help entertain people during this time." Keely talks about the significance of re-centering and prompting himself to quiet the outside world to highlight the things that matter to him, including his family and the people close to him. "I think as a society, we're in a pretty similar boat", reminds Cowan. "Being able to connect with the people that matter — what else does matter at the end of day? If we can all get through this and be alive a year from now whether we have a job or not, if we all have each other, then what was real and what wasn't?"