Los Angeles-based heavy rock band Aeges mixes both the aggressive and the melodic on the their potent music.
They dropped their latest full length, DRØMMEN, last year and are now back with their first single, the vivid "Colors," and its accompanying music video.
The anthemic "Colors" was engineered and produced by vocalist/guitarist Kemble Walters and was mixed by Beau Burchell (Sasosin, Senses Fail).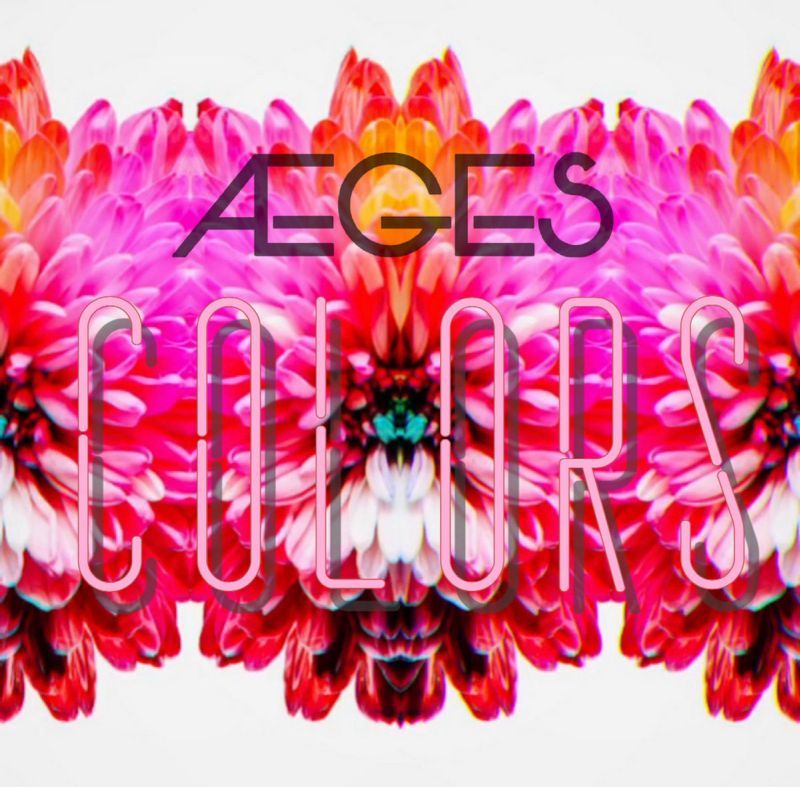 Walters is joined by Tony Baumeister (bass, backing vocals), Trevor Howard (guitar, backing vocals), and Dylan Howard (drums) as Aeges. The band members are veteran musicians who've played in other outfits including Pelican, The Rise, and -16-.
Aeges continue with their evolution in sound, crafting doom/alt-metal-inspired music that showcases a weighty low-end massiveness that contrasts with post-hardcore sweeping intensity and prog-rock restless dynamics.
The band released DRØMMEN before the pandemic hit, and they were planning on going on an extensive tour, but those plans had to be nixed. Instead, they began working on new compositions, with details about this and possible shows forthcoming.
Kemble Walters kindly took some time to detail what's on his mind these days, from the COVID-19 vaccines and animal rights to understanding and uniting with each other for a better future.
Hello! Please introduce yourself/yourselves and describe your sound/musical vision.
Hi, I'm Kemble Walters. I am the singer/guitarist/songwriter for AEGES. In a nutshell, we're a heavy band with thick riffs and big hooks [similar to] Cave In and Quicksand.
What is/are the main personal, national, and/or international issue(s) concerning you the most these days?
The most obvious one is Covid 19. It affected everyone, no matter the job, the race, their sexuality - it got us all. It's unfortunate that we have been stuck in this Covid hole for so much longer than we originally anticipated, but it does look like we're starting to climb out.
AEGES has all gotten the vaccine and feel very good about that. It seems to be the only shining light pulling us out of this wild situation.
I am the only vegan in the band, so animal rights has always been a big issue for me. I don't try to push my beliefs (political, etc) too hard on people, but rather lead by example and hope that others take notice and spark a conversation.
What song, video, or lyrics quote of yours best represents your current viewpoint on this/these important topic(s)?
AEGES – "Roaches"
"We are all roaches, just trying hard to survive."
What's your favorite song, video, or lyrics quote by another act or artist that best exemplifies, or at least partly relates to, your current viewpoint?
Propagandhi – "Human(e) Meat"
"Be careful what kind of world you wish for. Someday it may come knocking on your door."
What other forms of protest, besides through your music, are you involved with to get your message across?
I help out with a bunch of animal sanctuaries, dog rescues, etc. around LA and have helped rehab dogs rescued from the Chinese Dog Meat Trade. I would join in peaceful marches around town to help educate, but found that what worked best for me was to be with the animals and to speak to my friends and colleagues personally, one-on-one rather than waving a sign in the air in hopes that the public took notice.
It's easy to judge and criticize others, even with the recent sea change in the U.S. government. The residual effects of the past four years with a hateful and destructive president and his administration still linger. The fact remains that we need to work together to ensure that positive change occurs. Name an action to take, or an organization that would be worthwhile to contribute to, for your cause.
One action is to stop thinking that whatever side you're on is the only "right" side. Be open-minded to others' views so we can open up a dialogue in this country again. Politics within the last four years has split Americans up so far that it seems like a sport rather than a way to a better life.
What gives you hope for the future?
At this very moment, the Covid vaccines.
Where can we purchase/stream your music and find out more about you?
You can support our band directly by going to:
We are also on all major streaming services (Spotify, Apple, Google, etc).
IG/FB/Twitter: @aegesband