As someone who cut his teeth on print fanzines and the extensive (and often ridiculously complicated) packaging of screamo records in the '90s, I'm unabashedly in love with punk's visual lexicon. It's a vital element to the whole thing, and it could be argued that it's as important as the music itself. And let's face it, punk art is fucking great. This is by no means an exhaustive list of artists and designers of punk's 40+ year history, but I wanted to shed some light on some of the lesser-known folks who did – and some who continue to do – amazing work.
Shawn Kerri
Kerri was actually the impetus for doing this column. She's just such a mystery and did such amazing, jaw-dropping work at a time when punk was still get it's legs under it. Her style is consistent, creative as hell, funny, and from a simple level of artistry, it's phenomenal. Working in 70s and 80s LA, she did a number of flyers and record covers for the Germs, TSOL, Fear, and most famously did the Circle Jerks dancing guy. A troubled but incredible comic artist who kinda seems to have faded into the ether.
Mad Marc Rude
I was pretty disappointed in the recent Rude documentary, Blood, Ink and Needles: it focused much more on the dude's willingness to brawl and challenges with drugs than the fact that he stippled his way to some of the most striking punk visuals of the '80s. To me, he's one of the pioneers of punk art, and I still absolutely love looking at his stuff. Enormously time-consuming, his horror-heavy illustration can be seen gracing such seminal records as the Misfits Earth A.D./Wolfs Blood, and Battalion of Saints Second Coming. He even did the first Offspring LP back in 1989, though years later they'd reissue that thing with a less, uh, splatty cover.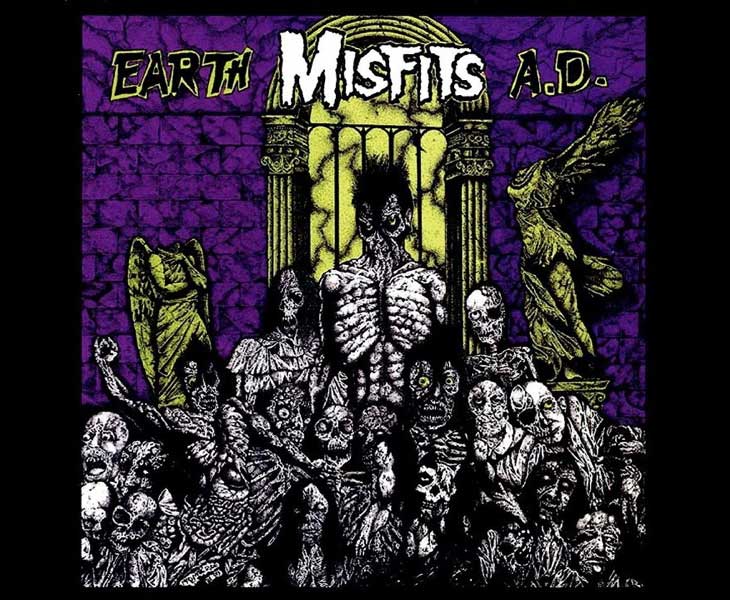 Nate Powell
Nate spent years in Soophie Nun Squad, the goofiest, most ridiculous 10-member punk band ever. He also ran Harlan Records and did a ton of covers for punk records, comics and fanzines. He's now the National Book Award-winning artist behind the March graphic novel trilogy, a collaboration with Congressman and civil rights activist John Lewis and writer Andrew Aydin. Dude's work has only gotten better over the years, and his work was expressive and adventurous back when he was penning comics about cats living in punk houses.
Heather Gabel
Gabel did a lot of Alkaline Trio's most iconic graphics, and has since moved on a number of dark, solemn collages and painting/illustration on found objects. Gorey would do a handstand looking at this stuff.
Var Thelin
Apart from the fact that Thelin's a co-founder of No Idea Records, he's a seriously good graphic designer, having done the layout on dozens of No Idea releases. His style's precise, measured, patient, with just the right amount of stressed elements. Dude loves the stamp tool in Photoshop, and tiny-ass sans serif fonts. He's got an innate grasp on type. I adore his work and I don't think he gets enough credit for his self-ascribed "graphic violence."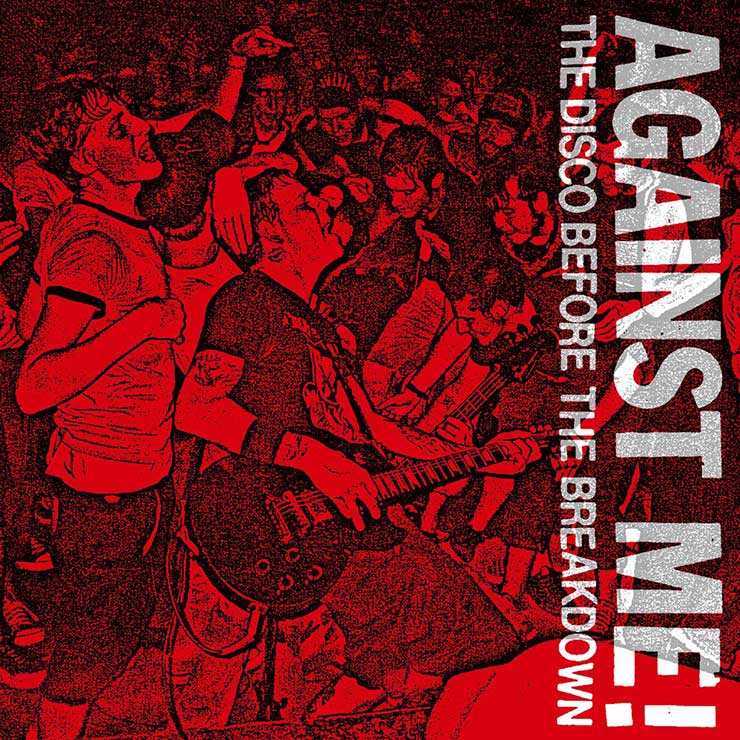 Christopher Norris
Could probably do a zine just on this guy's work. Norris was the guitarist in Combat Wounded Veteran, and did the majority of their artwork, as well as for a number of other bands. Working under the name Steak Mtn, his style is frenzied, chaotic, unnerving, and – with the majority of it hand-rendered – incredibly time consuming. It's also brilliant. He's now the go-to artist for Against Me, having designed the majority of their album covers and merchandise over the last several years. It sounds lame to say, but I'm more of a fan of his earlier layouts and illustrations – I've stared at those early, insane, hand-done CWV inserts with envy for a long time now. Still jealous of them, too.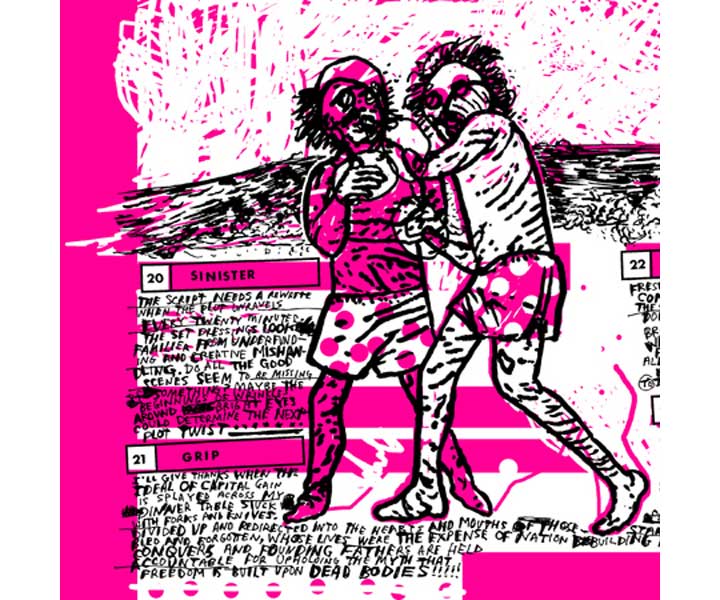 John Baizley
Heavily influenced by folks as varied as Pushead, Caravaggio and Czech Art Nouveau artist Alphonse Mucha, Baizley's master of his craft is almost scary. His illustrations couple stippling with curving, confident line work, and his pieces have an ornate, almost classical quality to them. Gorgeous.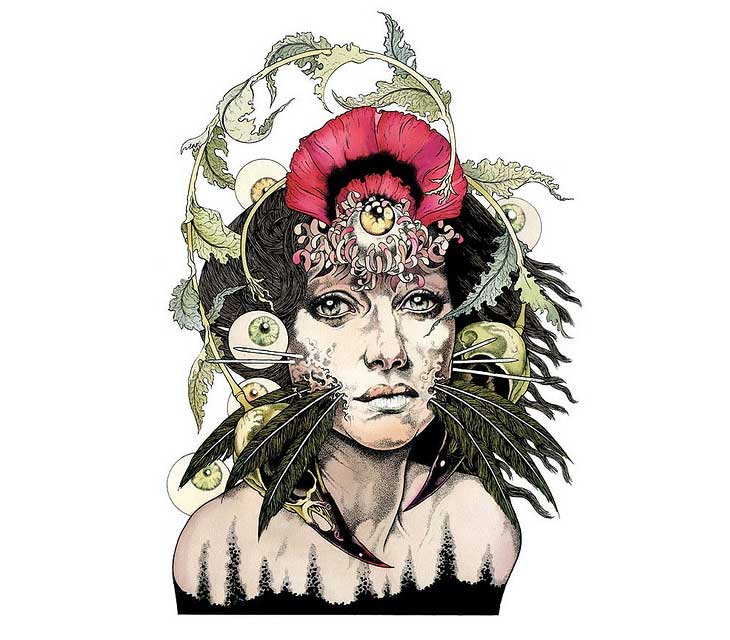 Scott Sinclair
Sinclair's work is iconic at this point, given that he's synonymous with Hot Water Music, having illustrated a number of their early record covers. Ethereal, haunting, and with a bold use of color and composition, there's not a lot of folks working in this weird, angular style he's got going on.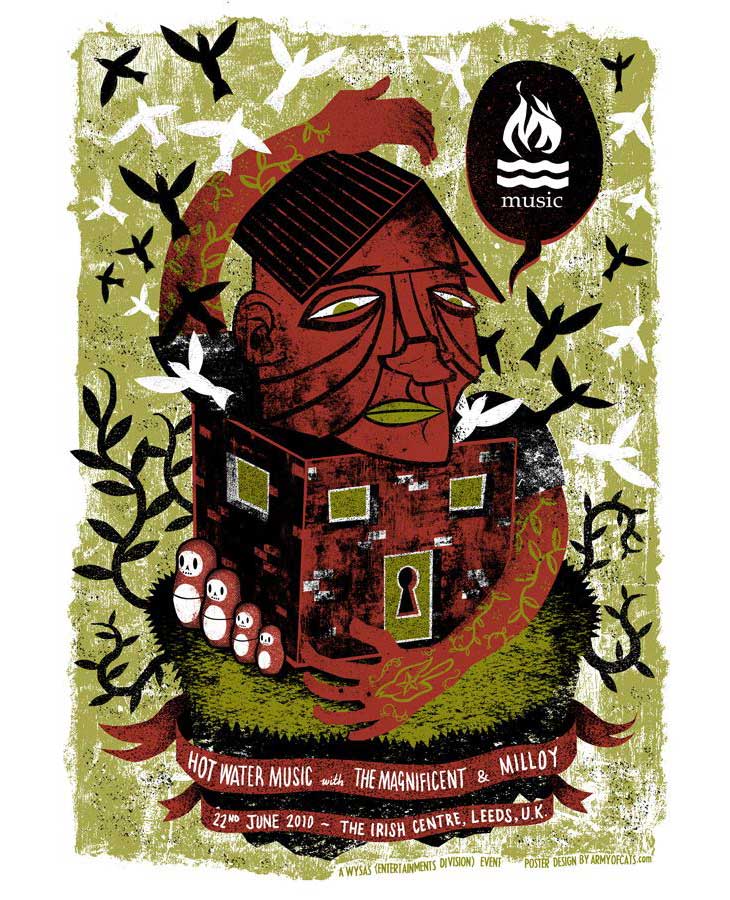 Jen Throw Up
Throw Up – aka Jen Thorp – was the vocalist for the still-missed Submission Hold; she also did all of that band's extensive layouts and album covers. Considering that even their cassette releases contained multi-translation, multi-page booklets, this was no mean feat. She did everything by hand and came up with some of the most assured, fascinating and brilliant layouts that still, all these years later, would be tough to replicate. She's also the person that taught me that great things can happen when bold/light, serif/san serif fonts are used together in layouts.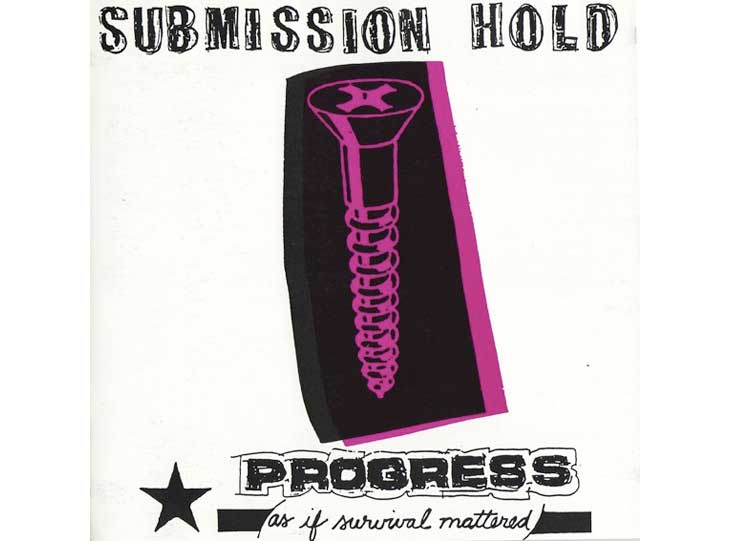 Chris Lawrence
Lawrence – who I believe was in Hirestukan and worked under the moniker of Bright Arrow Studios – was one of those awesome designers that only seemed to do a few things before he moved on. He did some work on G7 Welcoming Committee releases, and did the flat-out incredible Fighting Dogs LP art and layout, which should still be used as a template for how to just fucking destroy in punk visual arts. It's a good record to begin with, but Lawrence's art – and this is really what we should be vying for, right? – takes it to a whole new level. On par with Chris Norris for me, as far as making electrifying work.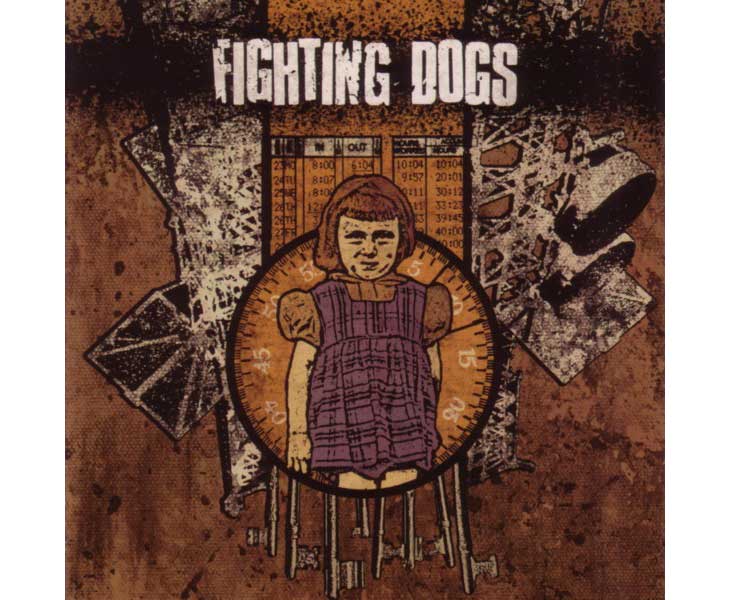 Alison Mosshart
I thought that Mosshart, who sang for the terrific Florida band Discount before finding full-on mainstream rock fame in the Kills and Dead Weather, was a striking visual artist as well. Discount records are full of her art and lyric collages, and she had her first solo painting show in 2016.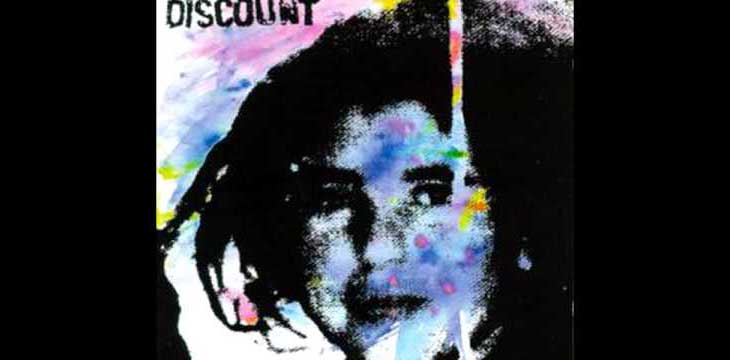 Cristy Road
Road's work has graced dozens of pop punk covers over the years, and she was also super involved in the DIY zine scene for a long time. Her style's unmistakable and her work is always wonderfully, pointedly multicultural and feminist. (It's also very, very funny sometimes.) She's just wrapped up her MFA in Illustration and it seems like she's just getting started in regards to projects, in spite of feverishly doing this stuff for over 20 years by now.