Actually, that would be 42 counts of INDIEcent Exposure, seeing as how this is episode #42. It is I, brothers and sisters, your humble host, the mongrel, bringing you another amazing show — not for any talent I may or mayn't bring to the table, oh, no, no, no.
Editor's Note: Musicians' bio info comes from the artists, their websites, or their publicists. Click on names below to visit their websites where you can get the full story, photos, and very often video.
This show is all about the tunes. And the tune makers. I'm just driving this rig. And after long and careful consideration, and input from YOU, my faithful listeners, I've decided that I need to drive this rig a little faster from now on. Get to the tunes faster, and keep the episodes as close to the 30-minute mark as possible.
But don't worry. You won't get less of me if you don't want. I have plans. We'll talk about them later. Not now. Now we hear from Gina Brooklyn, whose raw power will make you prick up your ears. Her March 2020 single, "Who Are You Fighting For" is exactly the sort of scorcher that may help us all get through the rest of 2020.
Gina Brooklyn (2:15)

Gina Brooklyn; photo by Ginger O'Day.
"Gina Brooklyn is a unique singer/songwriter whose style combines a multitude of influences that transcend through genres. By creating a captivating ambience for her distinctive vocals, soul-gripping melodies and engaging lyrics, she can lure even the most demanding listeners into her world.

The Ohio born singer started her music career at the tender age of 15 when she co-wrote & recorded a song that led her to becoming a finalist in the John Lennon Songwriting Contest in 2017, whilst a year after, she was nominated for "Best Pop Song" in the Roundglass Music Awards. She signed a publishing and distribution deal with industry leading INgrooves Music Group (who has since been acquired by Universal Music Group), under which her single "Butterfly" was released in 2019 and attracted an overwhelming response from music press and websites."
---
Anna Stine (6:39)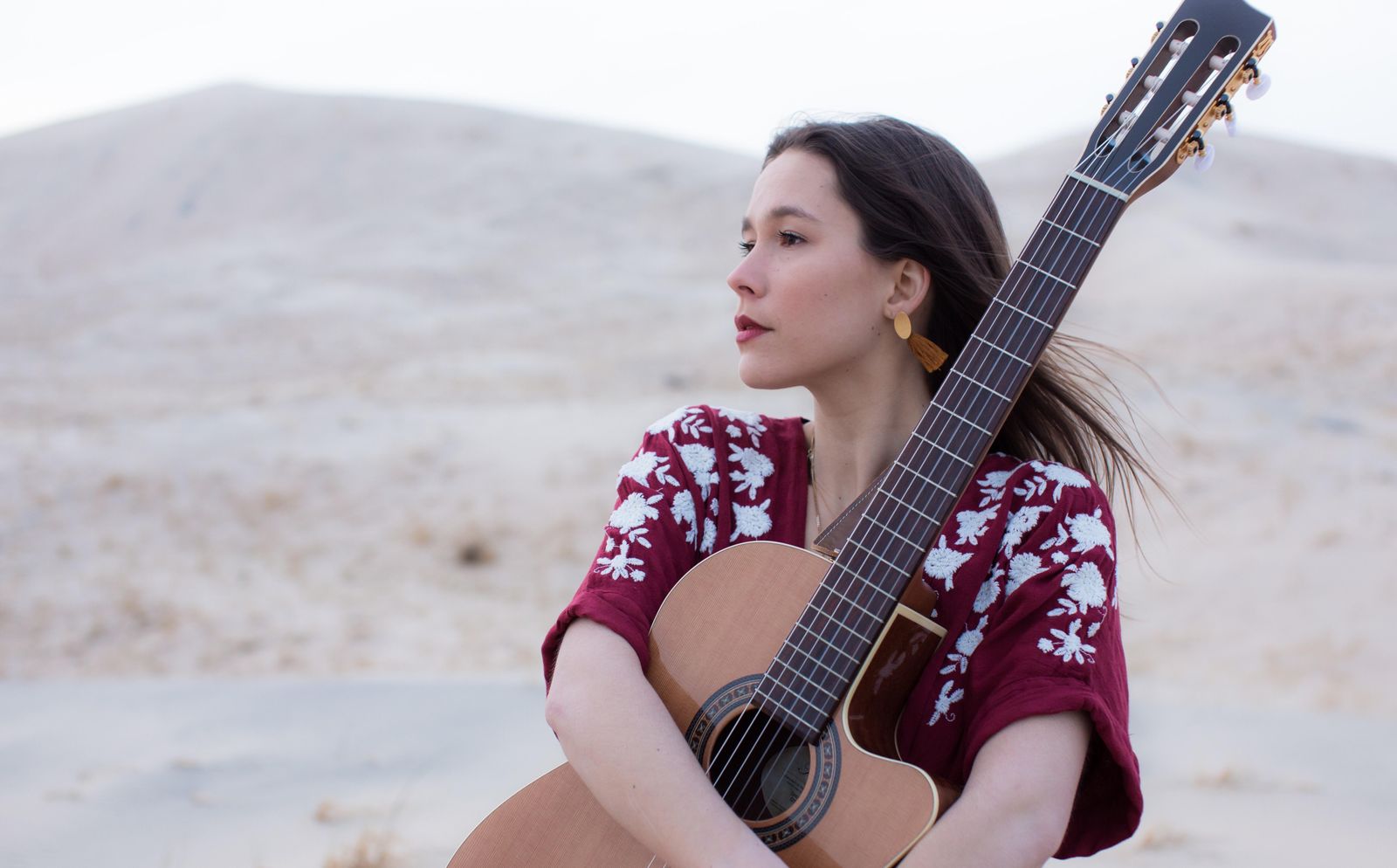 Anna Stine; photo by Elliot Malcolm.
After that, Anna Stine's, "There I'll Go," off 2018's Company of Now makes me realize how unfair it is that I can't spend more time with any one artist. I'm looking for solutions. Constantly. Until I find one, let's get things cranking with Gina Brooklyn.
Anna Stine is an indie folk artist creating music that ponders the trials and triumphs that make us most human. Born in Tennessee to a piano teacher and an avid outdoorsman, Stine's roots emanate through nature inspired lyricism and meandering melodic runs that boast a soulful authenticity.

Likened to the sounds of powerful female artists such as Stevie Nicks, Joni Mitchell, and Billie Holiday (Mike Pengra, MPR), Stine blends together her love of honest folk songs and haunting jazz melodies to create music that invites audiences to connect to their own stories. Anna's experiences as a music therapist have given her a unique understanding of the ways that music can enrapture and transform us, and she seeks to manifest this through her intentional presence and performance.
Cover of "Company of Now;" photo by Nick Meza.
So, one of the things I'm going to be doing to maximize the music allowance is to keep a lot of my editorializing in the shownotes. So, if you're listening while you're driving or walking or washing dishes or something, but sure to check the shownotes for more information about the artists, including how to connect with them, the 411 on their next live shows, and more.
---
Featured in this Episode
Gina Brooklyn • "Who Are You Fighting For?" • single (2:15)
Anna Stine • "There I'll Go" • Company of Now (6:39)
Victor Samalot • "La Chica Bonita" • single (13:52)
Bill King • "Soul Street" • single (18:28)
The Ault Sisters • "Is You Is or Is You Ain't My Baby?" • Sisters in Song (21:25)
Bubl T's • "Loser" • single (28:28)
Shawna Virago • "Heaven Sent Delinquent" • single (33:47)
---
Victor Samalot (13:52)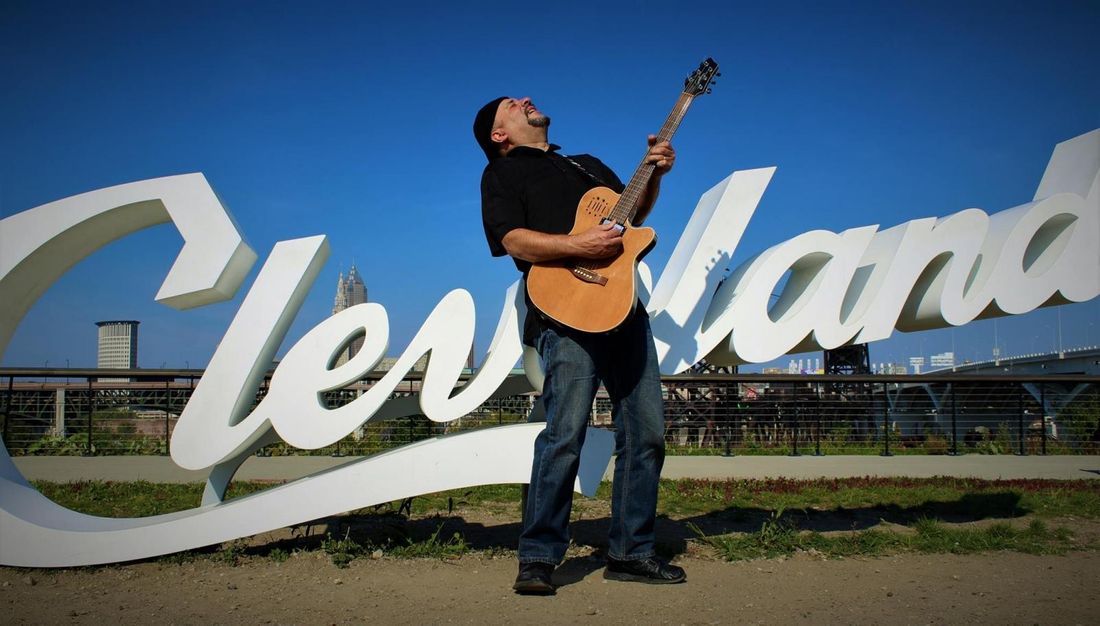 Victor Samalot; submitted photo.
Let's take a side journey right now and explore a diverse landscape centered loosely around the Jazz latitudes. Victor Samalot, out of Cleveland, OH really wowed me with his instrumental homage to the pretty girls of summer, with "La Chica Bonita." He's got a blend of Latin Rock, Jazz, and Blues that nods respectfully at trailblazers like Carlos Santana, but most definitely makes its own path as you'll hear.
Victor Samalot is a 25 + year veteran guitarist from Cleveland Ohio who draws on his Latin roots fusing timeless Latin groove with Jazz stylings topped with a rock edge that appeals to listeners of world fusion music. Imagine a jam session with the likes of Carlos Santana, Wes Montgomery and Jeff Beck. Fresh and contemporary, Victor's musical adventure keeps him quite busy performing and in the studio. His influences include Ottmar Liebert, Craig Chaquico, Jesse Cook, Phil Keaggy Jose Feliciano, and David Gilmour.

Primarily an electric guitar player, in 2010, Victor wanted to again put his own stamp on original instrumental music by switching to a Godin acoustic / electric guitar and utilizing the Boss RC 300 loop station. Exploring this instrumentation led to releasing 2 albums, Victor Samalot (self titled-2011) and Esperanza (2017). Both illustrate the vision of fusing genres with an organic vibe.
---
Bill King (18:28)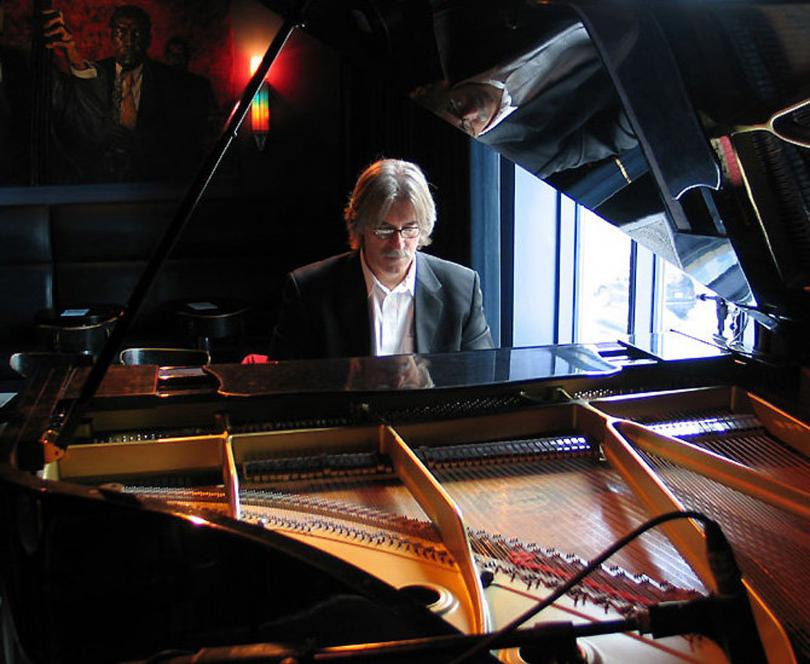 Bill King; photo via Bandcamp.
Then, Bill King asks us to reflect a bit on the painful tragedy that the COVID-19 pandemic has been to the entire ecosystem of live music — not just for the musicians, but the club owners, managers, bartenders, waitresses, and, of course, the fans and everyone who takes sustenance from the performance landscape. King's "Soul Street" is both hopeful and melancholy, and impeccably composed and delivered — no surprise from an artist whose multiple talents as a photographer, writer, radio personality, and mentor have given him a 360º view of the industry.
"I've been writing songs for this record since early 2016. I was once again recording with my dearest friend, Mr. Joel Stroetzel. We had a plethora of 75%-ers that were coming to fruition when I decided to make an attempt at building a home studio.

"The original intent was to blend the songs that I had recorded at home with the songs Joel and I were doing in his studio. It became apparent, rather quickly, that there was a message being sent through the songs at home that was demanding sole attention."
---
The Ault Sisters (21:25)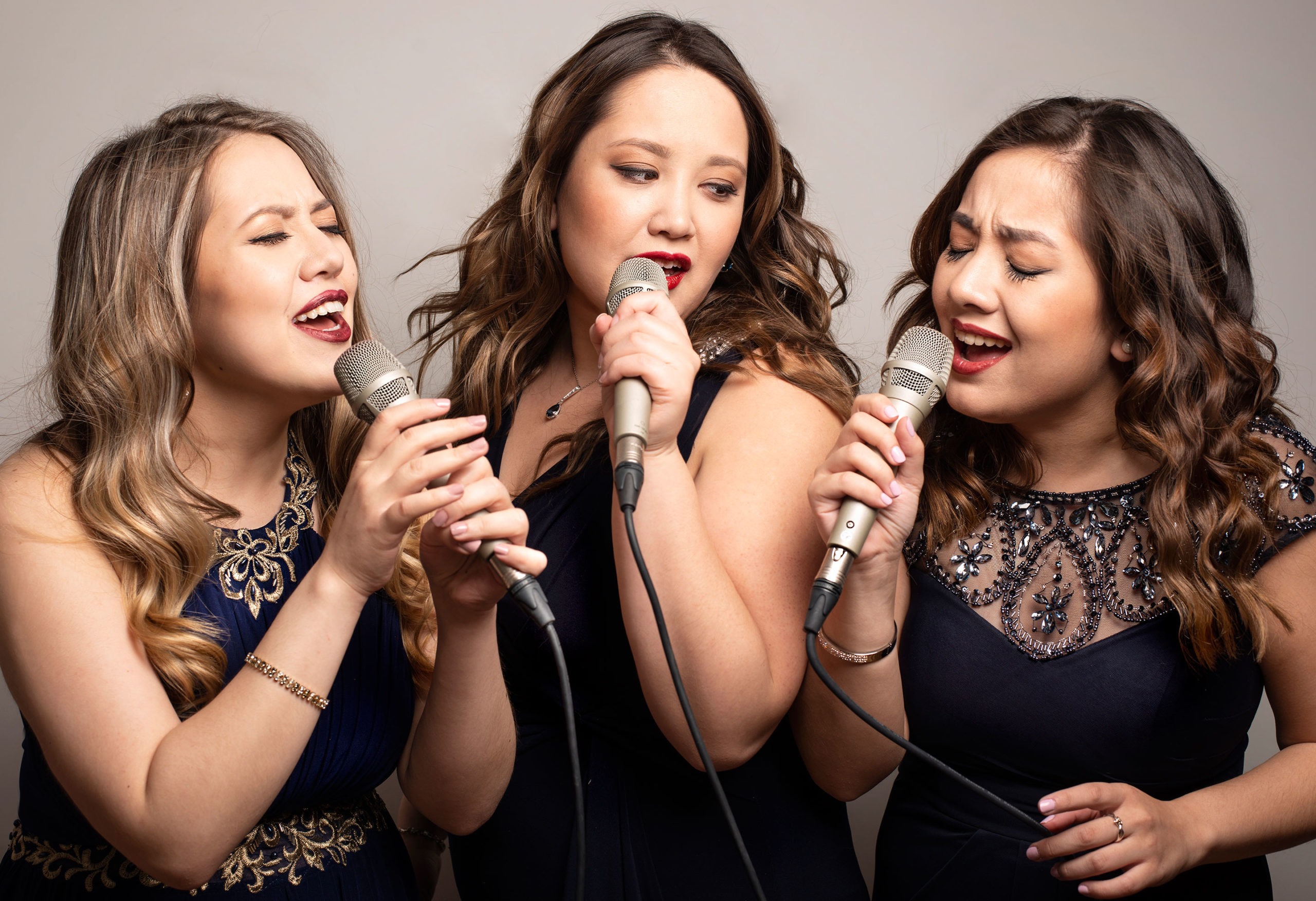 The Ault Sisters; promotional photo via website.
We'll wrap up this set with a tune that might not, when you hear the title, be an obvious choice for INDIEcent Exposure. Remember though, when Louis Jordan released "Is You Is or Is You Ain't (My Baby)" in 1944, the tune was about the hottest alternative music you were likely to find. Hailing from that wellspring of musical talent, Toronto, Canada, the Ault sisters update the Hit Parade classic with razor sharp harmonies. If that's not enough, the medley-fy it and mash in a devilish rendition of Esthero's 2005 "Wikked Lil Grrls."
"The Ault Sisters apply their close vocal harmonies to their original songs as well as jazz standards that have been reimagined to provide a contemporary flair and fresh appeal. On disc and in performance, different sisters take the lead on different tracks, adding to the vocal variety, while their intricately interwoven harmonies are a signature part of their performances. They are equally at home singing a cappella or with a band.
​
"Their latest album, "Sisters In Song", pays homage to the great sister acts who inspired them, such as the Andrews Sisters, McGuire Sisters and Pointer Sisters. "Sisters In Song" reached #1 album on the Canadian iTunes jazz chart in 2018 and is currently distributed worldwide through Believe."
​
---
So let's not waste another minute — take it away Victor Samalot!
Again, that was the Ault Sisters with "Is You Is or Is You Ain't (My Baby)" one the heels of Bill King's brand new single, "Soul Street." Starting us off was Victor Samalot with "La Chica Bonita."
Hey, Before we get to the last lap of this musical Monaco Grand Pod Prix, I want to say thanks so much to our supporters out there — a small but loyal bunch. You may have noticed that you didn't hear any commercials this whole half hour. Pretty sweet, huh? So to make it wicked easy for new listeners to help keep this show going strong and bringing the very best in new Indie music, we've just opened up a brand new Patreon.com page. Click over to Patreon.com/INDIEcent (and remember, it's INDIE-cent) and commit to a monthly amount that matches your budget and love of INDIE music. Remember, this podcast exists to support the artists — help us keep showcasing their awesome work.
---
Shawna Virago (33:47)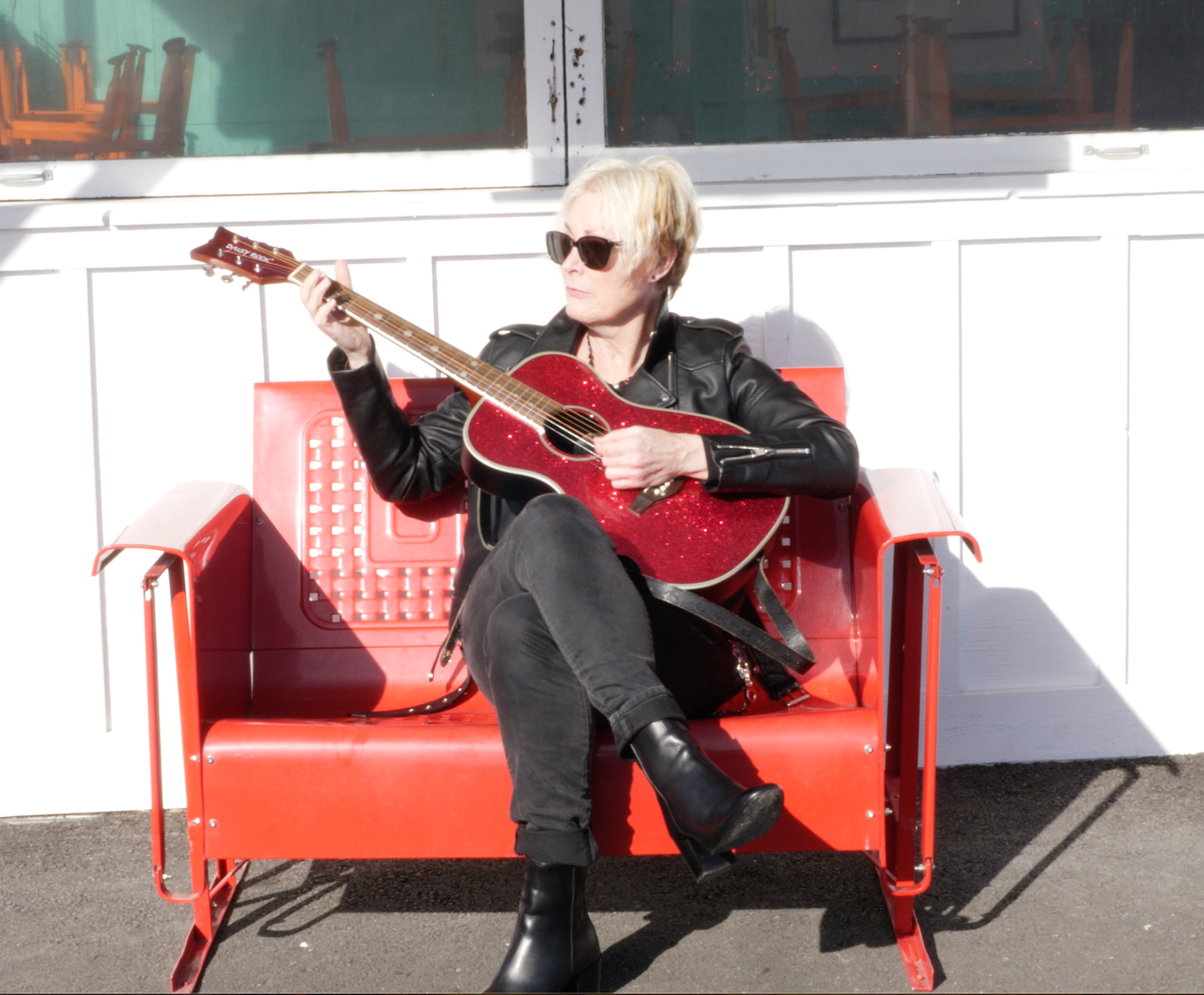 Shawna Virago; submitted photo.
Now, taking us home are two tracks that are so new, the wax has not even had a chance to cool down. Transgender music pioneer and cult solo acoustic artist Shawna Virago has released her latest single, an electric version of her song "Heaven Sent Delinquent" from Tranimal Records.

'Heaven Sent Delinquent' weaves a tale of escape, an anthem for outsiders too timid or shackled by family and economics to make it out of the oppressive towns where they were born. The song also critiques how the hyper-religious are missing the point and is determined to blaze her own path to salvation "The town was on the Hallelujah side / I would have stayed but I had too much pride. / Everyone stared at me with suspicion / As the girl who would never do / The missionary position."
The song weaves a tale of escape, an anthem for outsiders too timid or shackled by family and economics to make it out of the oppressive towns into which they were born.
---
Bubl T's (28:28)

First, though, we'll hear from Canadian pop music collective Bubl T's. With the tangy, juicy flavors of 70s bubblegum, slyly injected into a complex blend of tight instrumentation and sharp, unexpected lyrics, "Loser" offers a real candy dish of a track. Witheringly tart criticism skip alongs playfully on the dependably pleasing, sure-footed vocals of Hamilton, Ont.-based Alex Whorms (Burgundy, 2019). This single, Bubl T's fourth release, is the song you'd never want to inspire, but would be unable to stop yourself from bopping along to, even if you knew it was aimed point blank at you.
Bubl T's motto is "anything pop is fair game" and their most recent single "Loser" is a great practical example of this. While the music has a strong 60s psychedelic pop vibe, the lyrics and vocal delivery have a tone and attitude that is perhaps much more reflective of modern times.

The song is more about the hypothetical person saying the words than the hypothetical person being called a loser; that is, trying to capture the attitude of a young woman in modern times who is perhaps more than a bit frustrated with someone she knows. The idea of how to approach these particular lyrics came into focus, in part, from a scene songwriter Robert Bruce saw in a recent film. All the elements gel in "Loser" and Bubl T's feels this is perhaps their strongest single to date.
Bubl T's is a pop music collective based in Ontario, Canada that releases pop music singles with the motto "anything pop is fair game".
Toronto-based music collaborative the Bubl T's: Vocals by Alex Whorms, Words and Music by Robert Bruce, Robert Bruce, keyboards, Mark Shannon, guitar, bass and drums.
This isn't exactly a premiere, but I'd call bullshit if you said you'd heard it any else first. So here you go, "Loser" right here on INDIEcent Exposure.
"Loser" from Bubl T's! "Heaven Sent Delinquent" by Shawna Virago. I'd like to think there's someone out there who remembers me as her Heaven Sent Delinquent. And hey, if that someone was you, stop fucking stalking me. Just send me an e-mail — mongrel@INDIEcent-Exposure.com and remember yourself to me. The rest of you can do the same. Suggestions, band recommendations. Questions about donating precious metals, stocks, and real estate to the show? Whatever. Drop me a line. I'll get back to you first, actually.
Until then, thanks for listening. And remember. Live to Rock Another Day. Rock to Live Another Day.