Oblivious, The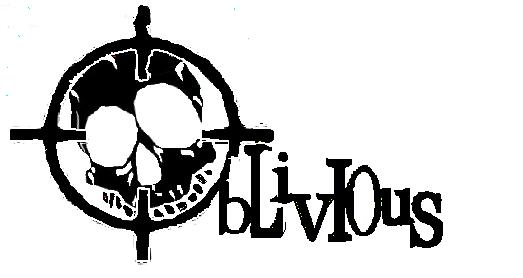 Well the whole mess started back in the winter of 2003. The band was started by Joe Franzese,his brother Dan and John Vanek, They asked Josh (Italian last name) to play guitar and The Oblivious was born. Dan, Joe And Josh had a band prior to starting The Oblivious called The Swines (crappy punk band). With this lineup they wrote such songs as Cops, Life In The Suburbs, Drafted, Boys are out, Kill Congress, Real Minority and so on. After about a year Josh and Dan decided the band was not for them and joined Civil Disorder, leaving Joe and John without guitar or bass. To say the least they were fucked for the moment at least. To make a long story short Josh and Dan fucked around a bit more and finally dedicated all of their time to Civil Disorder. After that came a red headed kid by the name of Ando who played guitar. As for bass came Ryan who played quite well but left for personal reasons. The current lineup consists of Joe, Eric, John and Ando. Current songs include Censorshit, No Difference, Stand Tall, We Can't Win, Null And Void, We Don't Need ya, Fun And Games, Nowhere Fast, Setback, Self Exception, and a few others. The band is suppose to record May 8th 2005.
Members
Vocals-John Vanek, Guitar-Ando Belson, Bass-Eric Boardman, Drums-Joe Franzese
Location
Long Island, New York, USA
Touring
National
Years Active
2002
Influences
Minor Threat, 7 Seconds, Youth Brigade, Gorilla Biscuits, Dead Kennedys, Devo, Youth Of Today, Warzone...
Email
Visit Website